Lesbian director and co-screenwriter Clea DuVall wanted to see her story represented over the holiday season. You know when you turn on your TV and you get these Christmas movies, these too-straight love stories, and you're there begging for a lesbian couple?
"I think I've wished to see a gay Christmas rom-com my whole life," Stewart told People magazine.
And she's far from the only one.
"I'm a huge fan of Christmas movies, but I had never seen my story represented... Happiest Season felt like a great opportunity to tell a universal story from a new perspective," DuVall told People.
Clea DuVall and co-screenwriter Mary Holland gave us the magic of Christmas back with a festive lesbian rom-com entitled "Happiest Seasons".
"We couldn't have had a better, more loving pack of weirdos supporting each other on this one. Had an absolute blast," Stewart said of the team behind the movie. "I'm so happy and proud of Clea for bringing this into the world," Stewart added.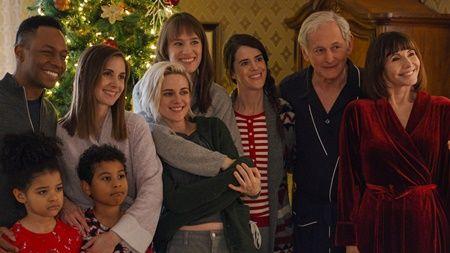 In the film, Abby (Kristen Stewart) plans to propose to Harper (Mackenzie Davis) over the holiday season when she discovers to her amazement that her girlfriend hasn't told her everything.
Harper has hidden the fact that she has never told her conservative parents that she is a lesbian, let alone that she is in a relationship with a woman.
"I love when a holiday movie makes you long for an idea of home, but also examines how hilarious and hard reality at home can be sometimes," Stewart said.
There is no trailer to watch yet, but the official release of "Happiest Seasons" is scheduled for November 25, 2020, so the trailer should be out in a few weeks.
Also, note that Kristen Stewart will soon play the role of Princess Diana.