Netflix has announced the release of a feature film that follows the story of the hit British TV series "Luther." The movie promises to deliver all the suspense and intrigue that made the original series a fan favorite. This adaptation marks the return of Idris Elba's beloved character after bidding farewell to the small screen in 2019. But wait, there's more! The film will also star queer actress Cynthia Erivo, adding even more excitement to an already thrilling project.
But What Can We Expect From This New Chapter In Luther's Story?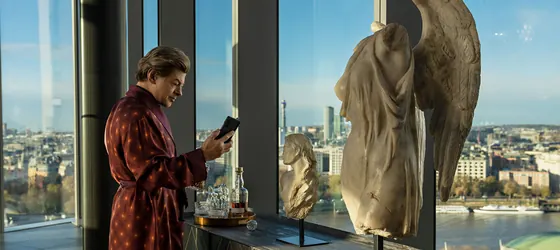 The film promises to be a gripping thriller with Andy Serkis as a cyber-killer terrorizing the streets. Following his arrest and imprisonment at the end of season 5, Luther escapes from prison to pursue the criminal. This promises an epic conclusion to the acclaimed series that aired on BBC and Canal+ for almost a decade, and the French remake released on TF1 in 2021. And you can expect excellence with Neil Cross writing and Jamie Payne directing the movie.
A Dark And Chilling World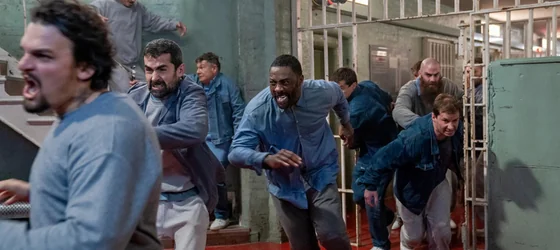 Moving on to the content of "Luther: The Fallen Sun," Netflix's official synopsis reveals a dark and chilling world where murder and revenge reign supreme. John Luther, a brilliant but disgraced London detective, is haunted by his failure to capture a cyber psychopath who now taunts him and drives him to break out of prison to finish the job by any means necessary. As Luther relentlessly pursues his prey, the tension builds to a heart-pounding climax, with Luther determined to finish the job at any cost. The striking tone of this content leaves no doubt about the intensity of this epic continuation of the award-winning television saga.
An Adrenaline-Fueled Ride
Furthermore, "Luther: Fallen Sun" promises an adrenaline-fueled ride as John Luther battles to capture the cyber-psychopathic serial killer. Idris Elba - who portrays Luther - has promised that the film will be as thrilling as any James Bond movie.
"It's not a competition, but I reference Bond as a template for the type of film we're going for," Elba told Games Radar.

"John is a leading character in a film that he's the hero of. That's the comparison I'm making. Some films do them well—Bond is one of them. But my ambition for it is to have that sort of scale, that reverence.

"I want people to be like: 'Ooh! Luther, the first film? Wicked.' And to continue that. And then maybe later down the line, when I'm too old, someone else will step in to play John."
Transposing Luther In The Big World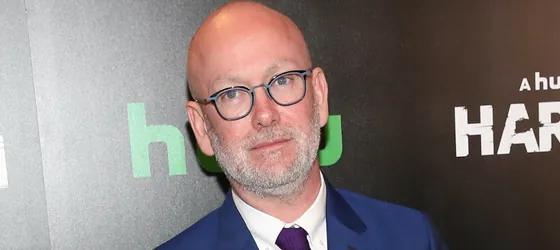 Photo: 2018 Bennett Raglin/GettyImages
With an increased budget than the BBC television series and wider scope, director Neil Cross has revealed that he expanded the world of Luther with the movie while staying true to its original spirit.
"I think the thing with Luther is never to rule out anything," Cross told RadioTimes. "All we've ever wanted to do is, within the parameters that we're given, make the best possible show.

"What we've been able to do [with the movie]—having delivered every episode of Luther on budgets which are comically small—is to have a wider canvas and a bigger budget to tell the kind of stories that we've always wanted to be able to tell. And we've really been given the opportunity—while staying entirely true."
Elba and the team were eager to "desperate to take Luther out of Luther-land and put him in the big world." This, Elba believes, is "a really important characteristic of scale and growth" in their films.
He continued: "I mean, can you just imagine John in Colombia or darkest Berlin where it's really weird and underground? Luther could go to America if we want to do that. That, to me, is exciting. And taking the rules of Luther-land and transposing them to different environments is really exciting for us."
A Star-Studded Cast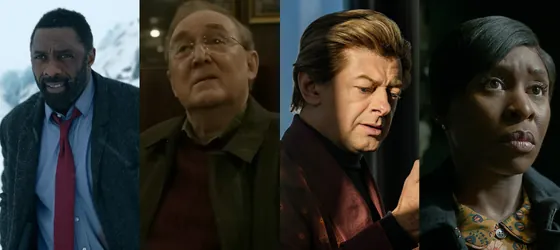 And speaking of excitement, the star-studded cast for "Luther: The Fallen Sun" is nothing short of impressive. Idris Elba reprises his iconic role as John Luther, joined by Dermot Crowley as Martin Schenk. And with Andy Serkis as villainous tech billionaire David Robey and queer actress Cynthia Erivo as intense rival Odette Raine, there's no shortage of dynamic energy on the screen.
Even the supporting cast shines with:
Lauryn Ajufo (Boiling Point) as Anya Raine
Thomas Coombes (Living) as Archie Woodward
Hattie Morahan (Beauty and the Beast) as Corinne Aldrich
And Vincent Regan (300) as Dennis McCabe
What The Trailer
But don't just take my word for it - check out the trailer for yourself!
Release Date And Where You Can Watch "Luther: The Fallen Sun"?
The movie hits select theaters on February 24, 2023, in the United Kingdom and the United States. But if you can't make it to the theater, fear not - starting March 10, 2023, "Luther: The Fallen Sun" will also be available on Netflix. Here's the link: netflix.com/title/81280035.