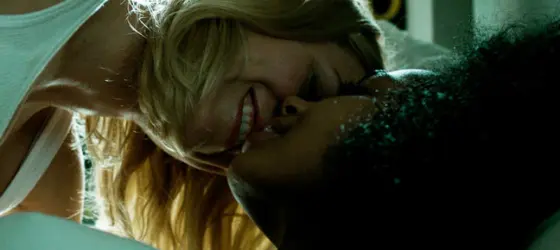 The sexual tension between the two continues to develop from the first episodes of season 1, and a beautiful love relationship continues throughout the following seasons.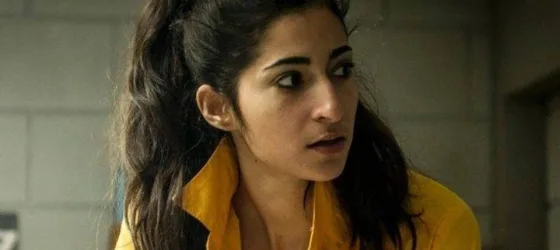 The show also featured many lesbian characters evolving at the heart of the story such as the explosive Saray Vargas played by openly lesbian actress Alba Flores who you also know as Nairobi in La Casa De Papel.
The Story
You may find it difficult to understand the spin-off without knowing the original series. So let's go back to the story:
Macarena Ferreiro (Maggie Civantos, Las Chicas Del Cable) is arrested for fraud after embezzling 1 million euros for her boss she's in love with.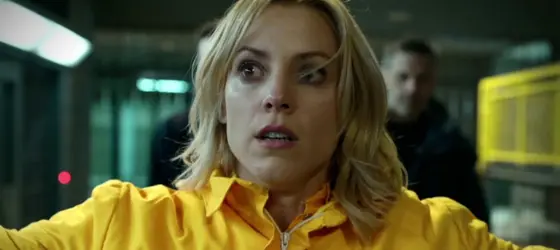 Only the poor girl was completely fooled. She ends up in Cruz del Sur, a women's prison.
Within the prison, the inmates are looking for nine million euros stolen by one of them a few years earlier. They are all trying to find out where she hid the loot. Macarena comes across a clue, but this quest will lead her into an open war with her fellow prisoner Zulema (Najwa Nimri, La Casa De Papel).
Gradually, Macarena grows in confidence, becoming a leader among prison women.
Vis a Vis: The Oasis
After the success of the original series, here is the final spin-off entitled "Vis a Vis: El Oasis".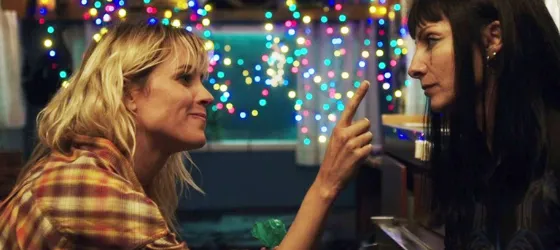 A new chapter opens with the explosive duo of Zulema and Macarena, who after years of hating each other have become partners in burglaries.
"I actually asked for a moment of quiet. We live in an environment of narrative bulimia with so many premieres, so many platforms ...," said executive producer, screenwriter, and showrunner Iván Escobar. "However, there is a certain nostalgia in fiction because it's something that touches us. I hope that Vis a Vis lives on in the memory of the fans, as Zulema says, "Only the one who is forgotten dies".
Although the series ended in 2019, I wouldn't have believed they will continue Macarena's adventure. I mean, they offer us an actual end of the stories in the final episodes of season 4.
You can watch the trailer of "Vis a Vis: El Oasis" below (only available in Spanish for now). This last chapter was released on Fox Spain on April 20, 2020. It will be available on Netflix, which recently acquired the rights to stream the show, on July 29, 2020.
If you haven't seen the original series, here's the trailer for the first season that was also broadcast on Channel 4 in the UK and that is coming on Netflix: