From The Suicide Squad to Peacemaker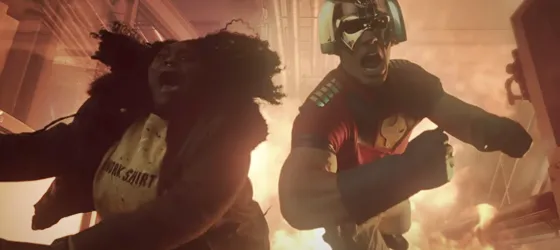 The new superhero series Peacemaker is centered on the character of Chris Smith a.k.a Peacemaker (John Cena) that we meet in The Suicide Squad movie.
The series is a spin-off of the movie. Both were created by executive producer/writer/director James Gunn.
Secondly, the show is also centered on a lesbian character, Leota Adebayo (Danielle Brooks, Orange Is the New Black).
In an interview, James Gunn wanted to clarify that Leota is not just a side character in Peacemaker. She is one of its leaders alongside Chris Smith.
"One of the most interesting things about the show for me is they're both these characters who have such different belief systems. They come from such different places, and yet the true love story of the show is between the two of them. Not romantic love, not sexual love, but just this genuine appreciation for who each other is as a human being," James Gunn said.

"They're genuinely fond of each other and like each other and share a sense of humor. That is the heart of the story. That probably is partially because they do have—although their belief systems are different, their personalities have some things that are similar because they both come from these power-hungry parents who are intent on dominating everything around them."
Danielle Brooks talks about Leota
The video below features actress Danielle Brooks discussing her character. It's time to meet Leota and find out why we love her so much!
The plot and the cast of Peacemaker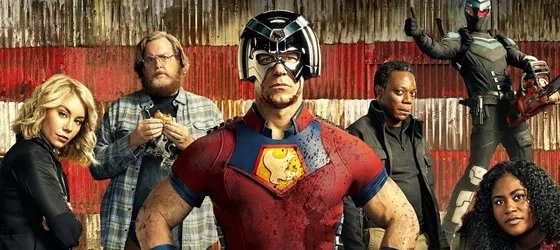 In the new Peacemaker series, Christopher Smith has finally healed from his injuries and is ready to take on a mission from Amanda Waller (Viola Davis).
He has surrounded himself with a brand new team, Task Force X, with two other characters from The Suicide Quad, Emilia Harcourt (Jennifer Holland) and John Economos (Stave Agee), as well as newcomers Adrian Chase a.k.a Vigilante (Freddie Stroma), Clemson Murn (Chukwudi Iwuji), and Leota Adebayo, who also is Amanda Waller's daughter.
The best scene of episode 1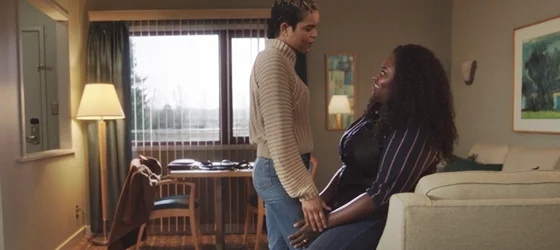 I just couldn't resist sharing with you this scene between Leota and her wife Keeya, played by Elizabeth Ludlow.
The release date
The first episodes of Peacemaker were released on January 13th, 2022. I highly suggest you watch the official trailer to get an idea of what's in store for you!
Watch the Peacemaker trailer and see for yourself
Watch the trailer for Peacemaker!
Where can I watch Peacemaker?
The first three episodes of Peacemaker are now available on HBO Max! There are eight episodes in the first season, and a new episode is coming every Thursday!