What "Queer For Fear: The History Of Queer Horror" Is All About?
"Queer for Fear" is a new miniseries that aims to fill in the often overlooked history of LGBTQ+ people in the horror and thriller world.
The series will focus on how the queer community have been represented in horror films over the years. It will also explore how the genre has allowed LGBTQ+ people to express their fears and experiences.
Here's the official synopsis from Shudder:
"From its literary origins with queer authors Mary Shelley, Bram Stoker, and Oscar Wilde to the pansy craze of the 1920s that influenced Universal Monsters and Hitchcock; from the 'lavender scare' alien invasion films of the mid-20th century to the AIDS-obsessed bloodletting of 80s vampire films; through genre-bending horrors from a new generation of queer creators; 'Queer for Fear' re-examines genre stories through a queer lens, seeing them not as violent, murderous narratives, but as tales of survival that resonate thematically with queer audiences everywhere."
A New Take On An Old Genre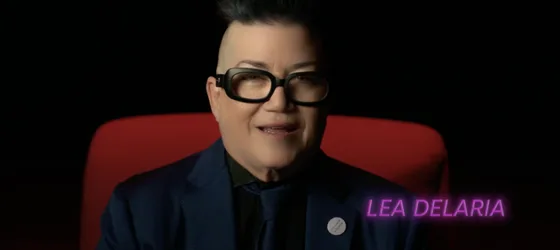 The series is produced by Bryan Fuller, known for his work on series such as "Hannibal," "Pushing Daisies," and the Star Trek franchise. In the documentary, horror fans will be able to see Fuller bears witness to his own relationship with the horror genre. He is joined by several LGBTQ+ personalities, including actors, directors, and showrunners like:
Lea DeLaria (Orange Is The New Black, The Rocky Horror Picture Show)
Briana Venskus (Grace and Frankie, The Walking Dead)
Jasmin Savoy Brown (The Leftovers, Yellowjackets)
Guinevere Turner (The L Word, Itty Bitty Titty Committee, Crazy Bitches, Go Fish)
Leslye Headland (The Acolyte, Single Drunk Female)
Andrew Fleming (The Craft)
Angela Robinson (My Wonder Woman, The L Word, D.E.B.S.)
Together they offer a unique and insightful look at the history of LGBTQ+ people in horror and how they have contributed to the genre. As a result, you'll find yourself both entertained and educated by this series.
Where Can You Watch It Online?
Shudder will premiere the new docu-series on September 29, 2022. Here's the link to the platform: shudder.com.
Watch The Trailer
Here's the trailer for this documentary:
Will you be watching "Queer for Fear"? Let me know in the comments below!