Get Ready For More Drama With "Single Drunk Female" Season 2

Did you enjoy the first season of "Single Drunk Female," the comedy series about Samantha, a young alcoholic woman, trying to get her life back on track? You're not alone! The series was a huge hit with audiences and critics alike. And there's good news: season 2 is about to begin! Here's everything you need to know about the next chapter for Samantha and her friends.
But before we dive into the upcoming season, let's recap season 1.
Meet Samantha Fink: A Recap Of "Single Drunk Female" Season 1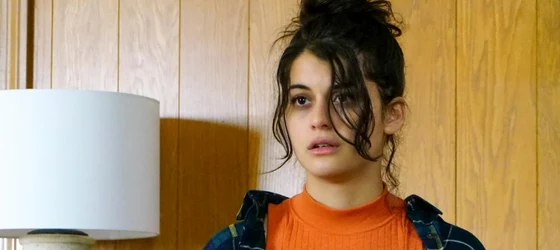 "Single Drunk Female" is a series created by Simone Finch. It follows the story of Samantha Fink, a twenty-something queer alcoholic who is forced to move back in with her overbearing mother after an embarrassing public meltdown. To avoid jail time, she must stay sober. Throughout the first season, we see her struggle with temptation and relapse as she tries to find her place in the world. In the first season, Sam's love life takes a tumultuous turn as she unexpectedly runs into her former best friend, Brit, who is about to tie the knot with Sam's ex-boyfriend. However, things look up when James enters the picture and supports Sam's decision to stay sober. Despite the challenges they face, Sam and James manage to keep their relationship afloat amidst Sam's recovery chaos. Sam decided to prioritize her sobriety over her relationship with James. In her explanation of the bittersweet finale, executive producer Daisy Gardner emphasized the importance of choosing oneself. Throughout the season, Sam finds support through her lesbian AA sponsor, Olivia Elliot, and her trans friend, Mindy. She navigates the ups and downs of her personal and professional life, learning and growing in the process.
Now, let's talk about season 2.
What's Next For Sam: A Preview Of "Single Drunk Female" Season 2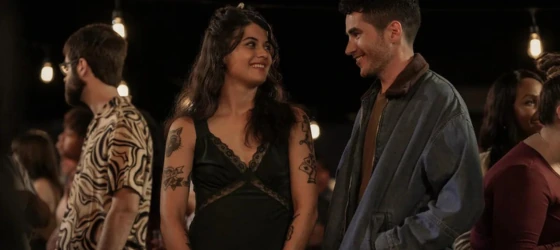 "Single Drunk Female" season 2 is an exciting continuation of Sam's story. In this new season, we find Sam a year and a half after her return to sobriety. She feels like she is finally having a life worth celebrating. However, as the official synopsis reveals, life has its own plans for her. The upcoming season will continue to follow Sam's journey as she learns to handle life's unexpected events. She will find a way to change things when she can while learning to tolerate discomfort when she can't. The second season of "Single Drunk Female" promises to be an emotional rollercoaster as we see Sam's character develop even further.
Watch The Trailer For "Single Drunk Female" Season 2
In the trailer below, we see Sam searching for a new place to live with her best friend, Brit. While she seems to have everything under control - celebrating her 29th birthday, having a job and a boyfriend - everything falls apart.
Meet The Cast Of The New Season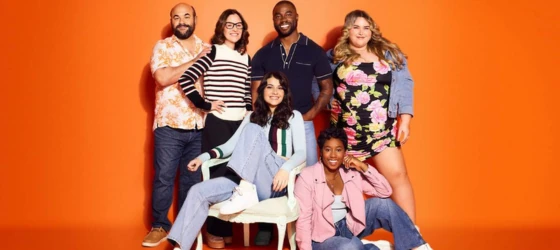 The highly anticipated second season of "Single Drunk Female" will see some familiar faces returning, including:
Sofia Black-D'Elia as Samantha Fink
Sasha Compere as Brit Monclair
Lily Mae Harrington as Felicia O'Brien
Garrick Bernard as James Chambers
Ally Sheedy as Sam's mother Carol Kink
Charlie Hall as Sam's ex-boyfriend Joel
Ian Gomez as Carol's boyfriend Bob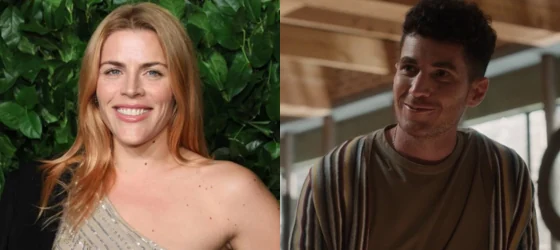 The cast has just gotten even more exciting with the addition of some new faces in recurring roles, including:
Busy Phillips (Girls5eva)
Ricky Velez (The King of Staten Island) portrayed Sam's new boyfriend, Alex.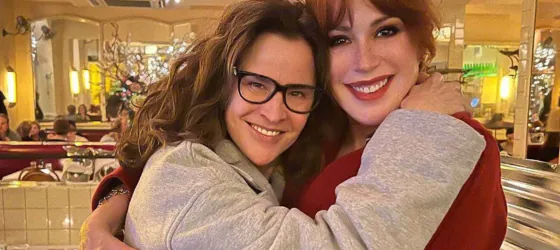 Photo: Molly Ringwald/Instagram
Additionally, there will be a special guest star in the second season, namely:
Molly Ringwald (The Breakfast Club) as Carol's sister-in-law Alice
Release Date And Where To Watch
The highly anticipated season 2 of "Single Drunk Female" will premiere on Wednesday, April 12, 2023, at 10/9c on Freeform. But don't worry if you miss the broadcast because all 10 episodes of the upcoming season will be available to stream on Hulu the following day, April 13. Here's the link to Freeform: freeform.com/shows/single-drunk-female and to Hulu: hulu.com/series/single-drunk-female.
The second season of Freeform's hit series "Single Drunk Female" is finally here, and it's sure to be a wild ride. You won't be disappointed because this season promises to be even more exciting than the last. You'll join Sam's journey through adulthood and recovery as she takes on new challenges. She continues to grapple with her sobriety and struggles to find her place in the world. Not to mention, the new characters and storylines will further explore Sam's character in a deeper depth. Overall, "Single Drunk Female" season 2 is sure to be a hit. It offers a realistic look at life after recovery while still entertaining.
Don't miss out on this amazing show - tune in every Wednesday night at 10/9c on Freeform! And feel free to share your thoughts about "Single Drunk Female" and its second season in the comments section below!
Comments
No comments made yet. Be the first to submit a comment