Tanzyn Crawford Shines In Mini-Series "Tiny Beautiful Things"

Looking for something to watch that will allow you to escape, inspire, and move you? Look no further than "Tiny Beautiful Things," starring out actress Tanzyn Crawford.
What Is "Tiny Beautiful Things" All About
Who Created The Series?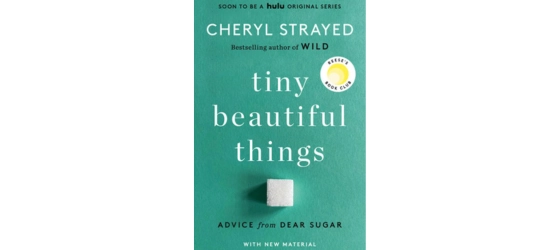 "Tiny Beautiful Things" is a captivating eight-episode drama mini-series, and probably one of the best mini-series of the year to be honest.
Created by the talented Liz Tigelaar (Little Fires Everywhere), who also produces the series alongside notable names such as Reese Witherspoon, Laura Dern (Little Women, Wild), Lauren Neustadter (Something From Tiffany's, Where The Crawdads Sing), Stacey Silverman, Jayme Lemons, author Cheryl Strayed, and actress Kathryn Hahn.
Plus, the series features a range of talented directors, including LGBTQ+ directors Desiree Akhavan (The Miseducation of Cameron Post, Appropriate Behavior) and Stacie Passon (Tales of the City, Dickinson, Concussion), as well as Rachel Lee Goldenberg (Unpregnant, Minx, Looking For Alaska).
What Is The Plot?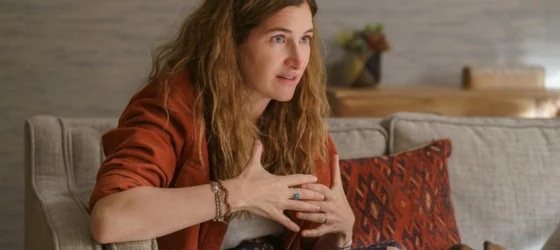 Based on the best-selling collection by Cheryl Strayed, the plot of "Tiny Beautiful Things" follows Clare (Kathryn Hahn), a floundering writer who becomes a revered advice columnist while her own life falls apart.
When we first meet Clare, her marriage to Danny (Quentin Plair) is barely limping along; her teenage daughter, Rae (Tanzyn Crawford), is pushing her away; and her once-promising writing career is non-existent. So when an old friend asks her to take over as advice columnist Dear Sugar, she thinks she has no business giving anyone advice. Upon reluctantly taking on the name Sugar, Clare's life unravels, revealing a complex tapestry of memories that delve into her most pivotal moments from childhood to the present day. Through this journey, she uncovers the beauty, struggle, and humor within her unhealed wounds. Through Sugar, Clare creates a salve for her readers—and herself—to show us that we are not beyond rescue and that our stories can ultimately save us. And, perhaps, bring us back home.
What I Like About "Tiny Beautiful Things"
Exploring Memory And Unhealing Wounds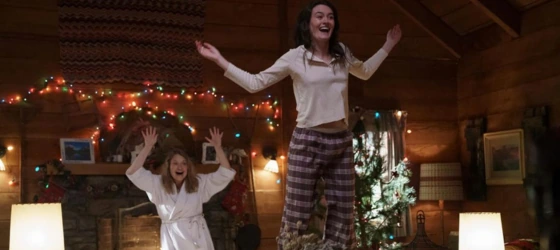 Exploring memory and unhealed wounds is just the beginning of what makes "Tiny Beautiful Things" a truly remarkable series. It is authentic, touching, and full of wisdom, addressing universal themes such as love, family, grief, sexuality, or forgiveness. It also offers a compelling perspective by navigating between Clare's present life and her teenage past, embodied by Sarah Pidgeon (The Wilds) and Merritt Wever (Unbelievable) as Clare's mother.
A Heart And Soul-Healing Story
But what makes "Tiny Beautiful Things" stand out is the way it speaks directly to the heart and soul. This is a series that invites us to peer into Sugar's readers' intimate and moving stories - stories of doubt, fear, regret, and hope. As readers search for meaning in their lives, Sugar puts herself in their shoes, recounting her own experiences and sharing her thoughts and feelings. Sugar's deep empathy allows attentive listening and an alternative perspective.
Throughout the series, Sugar is a comforting and inspirational guide, showing readers that they are not alone in their suffering or search for meaning. She communicates an essential message of hope and love that encourages audiences to appreciate and share even the smallest beautiful moments in life.
Tanzyn Crawford's Powerful On-Screen Performance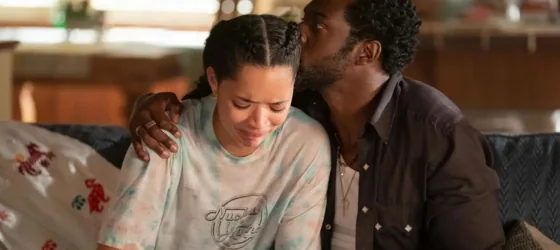 As you dive deeper into the story, you'll also witness the stunning on-screen performance of out actress Tanzyn Crawford, who portrays Rae Kincade, Clare's queer teenage daughter, struggling with the difficulties in her parents' marriage and her own identity.
Crawford's nuanced and intense acting confirms the extent of her talent and leaves audiences in awe. As a young actress, Crawford quickly made a name for herself. In 2020, she began her career starring in Shaun Gonzalvo's film "Alexander," which, although receiving mixed reviews, showcased Crawford's freshness and spontaneity. In 2021, Crawford continued her career with two short films, "Fanta Sunsets" and "The Leap," demonstrating her versatility. This year, Crawford joined the acclaimed series "Servant," playing alongside renowned actors such as Lauren Ambrose, Toby Kebbell, Nell Tiger Free, and Rupert Grint.
As a promising actress, Tanzyn Crawford continues to grow in the film and television industry. She is one of the rising stars and deserves close attention.
With all these remarkable elements, "Tiny Beautiful Things" is a series that speaks directly to your heart and soul. If you're looking for a story that will inspire you and leave you feeling fulfilled, this is one you won't want to miss.
Get A First Look At "Tiny Beautiful Things" With The Trailer
Watch the trailer below to see what's in store for you:
Watch "Tiny Beautiful Things" Premiering April 7, 2023
"Tiny Beautiful Things" will be available on Hulu starting April 7, 2023. Here's the link: hulu.com/series/tiny-beautiful-things.
"Tiny Beautiful Things" is a masterful drama series that delves into memory, healing, and empathy. Remarkable writing, direction, and acting combine to create a heart-and-soul-healing story that resonates with viewers. Tanzyn Crawford's performance as Rae Kincade is particularly moving, showcasing her range and skill as an actress. Overall, this series is a must-watch for anyone looking for an inspiring and emotional viewing experience.
What do you think of "Tiny Beautiful Things"? Are you planning to watch it? Share your thoughts in the comments below!
Comments
No comments made yet. Be the first to submit a comment