(warning, this article contains spoilers if you haven't seen Ginny & Georgia season 1).
The basic story is this: a super-sexy single mother, Georgia Miller (Brianne Howey), arrives in Wellsbury, Massachusetts with her two children, Ginny and Austin, to start a new chapter in their lives after the death of Georgia's husband.
The Lesbian Plot
Ginny (Antonia Gentry) becomes friends with Maxine "Max" Baker (Sara Waisglass), her crazy lesbian neighbor who dreams of a beautiful romance with a girl but feels like living in a world with no lesbians.
At first, Max has a crush on Rachel, but this one is straight. However, she won't take long to recover and will throw her devotion on Sophie Sanchez (Humberly González, Utopia Falls), the hottest senior in school.
After a few blunders, the two girls will get together.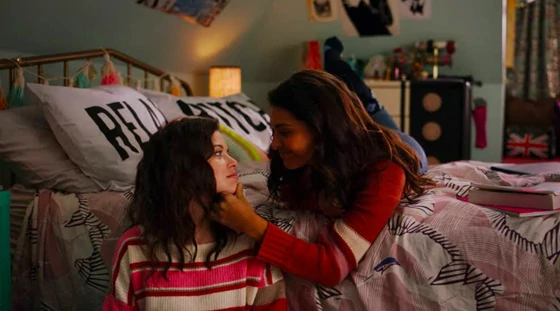 Ginny & Georgia Season 2
If there is a sequel, Netflix has for the moment neither renewed Ginny & Georgia for a season 2 nor canceled the series, I hope the authors will concoct something good for Max, who at the end of season 1, is struggling to get over her breakup with Sophie.
Their breakup is not a surprise though, as we see Sophie being uncomfortable after Max tells her she loves her. And Sophie is in her last year of high school and is getting ready to go to college, but it's still a bit of a shame to go through this.
In Summary
I loved this series that isn't built like a basic teen drama with little interest. In Ginny & Georgia, the story follows both the daughter and the mother.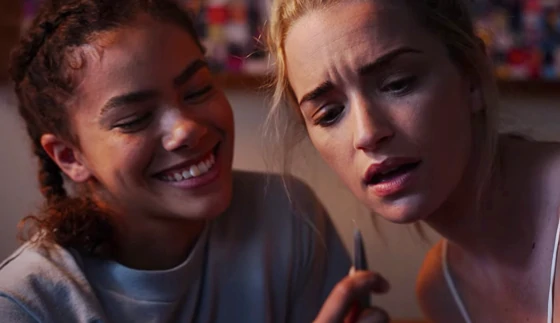 On the one hand, Ginny, with her devastating smile, takes her first steps as a friend, as a girlfriend, and as a teenager.
And the intrigue around Georgia's past is simply captivating. We discover that behind her bimbo side hides a woman who has been through a lot, a hell of a criminal, and a praying mantis.
Moreover, the series is hilarious. There is always a sentence or a situation that makes you laugh. I love it.
Here is the trailer for season 1:
Watch now on Netflix: netflix.com/title/81025696