Welcome to "Back To 15", an exciting and lighthearted drama that follows Anita, a 30-year-old woman who, through time travel, finds herself in the shoes of her 15-year-old self. As she navigates teenage life with her newfound perspective, Anita soon realizes that the decisions she makes in the past can have a lasting impact on her present. With its intriguing turns and twists, this show promises viewers of all ages an entertaining watch as they discover if anyone can truly change their future for the better.
Anita's journey to a better future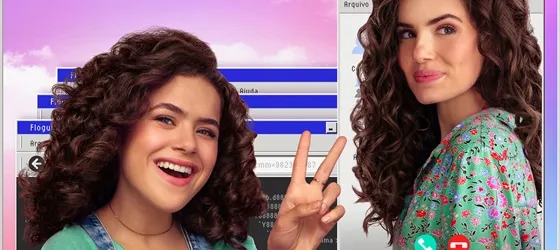 "Back To 15" is a new series that follows Anita, a messy young woman far from the dream she aspired to when younger. She's unhappy at work and in her personal life. But as she attends her sister's wedding, Anita is transported back to 2006 in her 15-year-old body after turning on her old computer. Throughout the episodes, we see Anita realizing that she has the opportunity to change her life for the better.
Watch the trailer
Check out the trailer for "Back To 15" below:
A series for anyone who has ever felt like an outsider
"Back To 15" (also known as De Volta Aos 15) is a fun-to-watch teen comedy-drama that explores the theme of family, friendship, and love.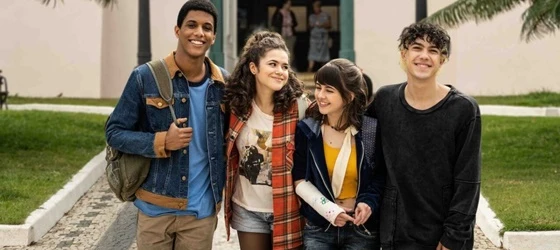 The cast of characters includes talented young actors like Maisa Silva and Camila Queiroz, who both play Anita. Other major roles are played by Amanda Azevedo and Katie Anne Moy as Anita's sister Luiza, Lucca Picon as Douglas, Klara Castanho as Anita's cousin Carol, Pedro Vinicius as Anita's best friend César, and Alice Marcone as Camila.
The "Back To 15" trans character brings a fresh and fun touch to the series

Among Anita's friends, we meet César, who is at first introduced as a boy. However, as the series progresses, we discover César has made her transition into a woman called Camila. César/Camila is always there for Anita, offering sage advice and support. She is always ready with a quick wit and sharp comebacks, adding an extra layer of humor to the show.
Also, César is played by trans and non-binary actress Pedro Vinicius (pictured on the left).
Watch "Back To 15" now
Season 1 of "Back To 15" premiered on Netflix on February 25, 2022. Here's a link: netflix.com/title/81295007
This series will make you remember your teenage years
"Back To 15" is a really enjoyable show. It's fun. The characters are all very engaging. The diversity of the cast was refreshing to see. I couldn't help but think of some series I watched in the 90s. That being said, "Back To 15" is aimed at a young audience despite the thirty-year-old characters in the story.