The Beginning Of "Heartbreak High"
"The Heartbreak Kid," The Film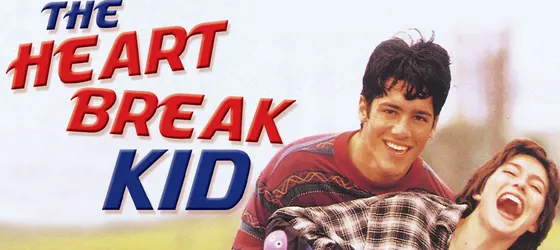 Before it was a television show, "Heartbreak High" was a movie called "The Heartbreak Kid" about the love affair between 17-year-old Nick Polides (Alex Dimitriades) and his 22-year-old teacher, Christina Papadopoulos (Claudia Karvan).
The movie, which was released in 1993, was so successful that it was decided to make a series around the character of Nick and his friends.
"Heartbreak High," The Series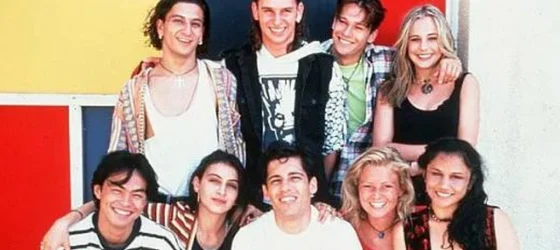 Thus, "Heartbreak High," the series, made its debut on Australian television in 1994, quickly becoming a hit with viewers thanks to its engaging characters and frank portrayal of their lives.
A Series Ahead Of Its Time
While many teen shows at the time had an idealistic view of high school life, "Heartbreak High" was different: it dealt with real issues such as drugs, racism, violence, bullying, teenage pregnancy, poverty, women's rights and place in society, and even ecology, and not in a watered-down way like today, but with a certain brutality, even violence at times, to get the message across.
The show was set in an inner-city school in Sydney, Australia, and starred a multi-ethnic cast of characters. It was groundbreaking in its depiction of teenage life, and while it may have been sometimes brutal, it was always honest.
A Multicultural Cast
Its multicultural cast helped the show to stand out amongst its competitors. It was one of the few Australian television series of the time to feature indigenous Australians, Asian Australians, and Middle Eastern Australians in lead roles. The show helped to break down stereotypes and prejudices.
An Epic Opening Theme
And what would "Heartbreak High" be without its iconic opening theme? Every kid and teenager from the 90s, including me, knows the iconic theme music from "Heartbreak High" by heart.
This catchy tune saturated with electric guitar perfectly reflects the energy of the series and has become a classic for all who have heard it.
Over 25 years later, this music is still in our heads, and we wouldn't have it any other way.
If you haven't heard it yet, this is one of the best series themes ever created:
From Cult Classic To International Phenomenon
"Heartbreak High" quickly became one of the most popular television series in the world. It lasted seven seasons until its last broadcast in 1999 and has no less than 200 episodes. Yep, in those days, they took the time to develop the story and the characters.
The series helped launch the careers of several young actors, including Callan Mulvey (who starred in such films as Batman v Superman: Dawn of Justice, Outlaw King, 300: Rise of an Empire, Captain America: The Winter Soldier), Ada Nicodemou (The Matrix, Home and Away), and many others.
"Heartbreak High" Lands On Netflix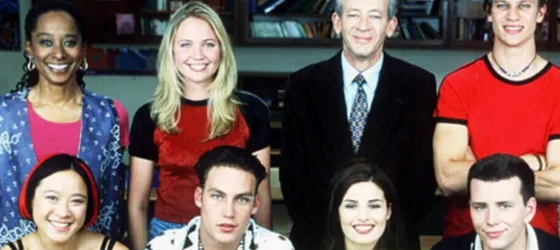 If you're feeling nostalgic for the show, you're in luck! All seven seasons are now available for streaming on Netflix.
Since the show was added to the platform in November 2020, it has quickly become one of Australia's most popular titles.
International viewers have also embraced "Heartbreak High," with it regularly appearing in the top 10 most viewed series each month in some countries.
If you're looking for a blast from the past, be sure to check out "Heartbreak High" on Netflix.
Netflix Orders A Reboot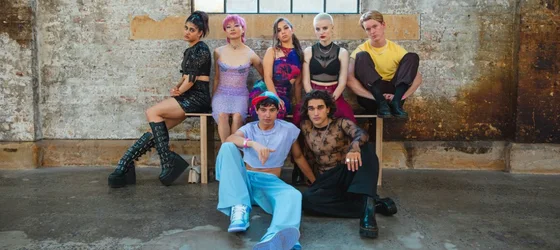 The show's newfound popularity has prompted calls for a reboot, with many fans hoping that some of their favorite characters will return for another round of adventures (and heartbreak).
Netflix granted that wish, and in November 2021, filming began on an eight-episode reboot that was just released on the streaming platform.
"Heartbreak High allowed a generation of Aussie teens, us included, to see themselves represented on TV for the first time," executive producers Chris Oliver-Taylor and Carly Heaton said in a joint statement. "It was brash, fun, uniquely Australian, and an international hit. Through our great partnership with Netflix and our amazing cast and crew, we can't wait to take Australia to the world once again."
"Making Heartbreak High for today's generation of Australians has been a long-standing dream," Que Minh Luu, Netflix's director of content in Australia and New Zealand, echoed the pair's excitement in her own statement. "We couldn't be more stoked to be starting production on a show that means so much to so many of us, with a cohort of such incredible breakthrough talent stepping up both on screen and off. Teenage (and adult) me would be equally thrilled to be friends with or socially rejected by this outrageously talented cast."
Introducing The Reboot Of "Heartbreak High"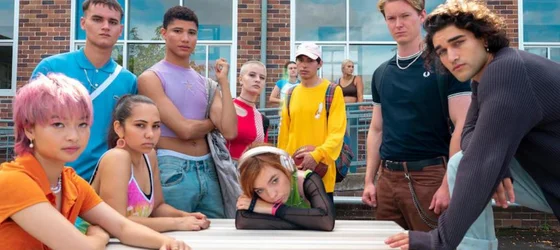 "Heartbreak High" was one of my favorite shows growing up. It was funny, relatable, and had a stellar cast of characters. I was excited to hear that there was going to be a new series, but I was quickly disappointed when I found out that it would be "totally reimagined."
The Plot
According to the official synopsis: "A discovery makes Amerie an instant pariah at Hartley High and causes a mysterious and very public rift with her ride-or-die Harper. With her new friends—outsiders Quinni and Darren—Amerie must repair her reputation while navigating love, sex, and heartbreak."
Get To Know The Characters Of The New Show
One of the things that made the original "Heartbreak High" show so special was its focus on a wide variety of characters.
The brand-new series created by Hannah Carroll Chapman will follow in those footsteps with a cast that reflects the rich cultural diversity of Australia.
Ayesha Madon as Amerie Wadia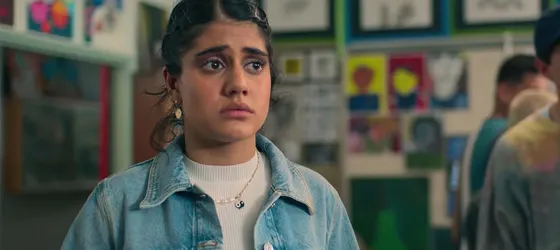 Amerie aka "Map Bitch" is the main character of the story and, according to Netflix, she's "a smart, sassy, working-class girl with a huge heart and an even bigger mouth."
Amerie is faced with a lot of trouble from the beginning of the series when everyone turns against her after they discover her sex map.
But Amerie remains determined to face it with her new friends, Darren and Quinni.
A conflict between Amerie and her former best friend Harper is also the focus of the season. Throughout the episodes, we feel that there is a lot left unsaid between the two.
Asher Yasbincek as Harper McLean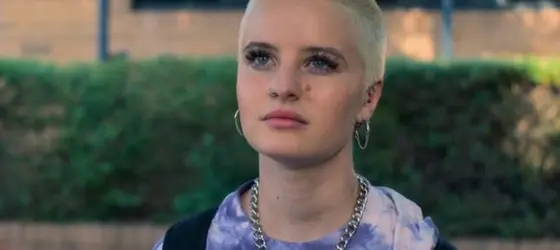 Harper is "the person everyone in high school is a little afraid of (even the teachers). Being in Harper's orbit makes you feel a little bit special - getting in is the hardest part."
When the series begins, you quickly sense that Harper is hiding something. And as the story progresses, you begin to understand that something terrible happened to her at a music festival.
Thomas Weatherall as Malakai Mitchell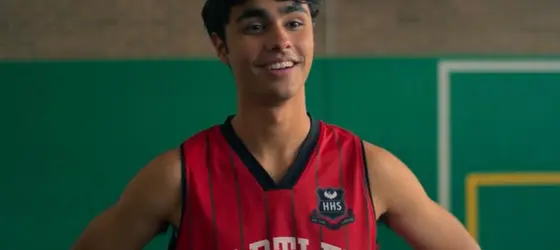 Malakai is the athlete of the story. He's also the new kid in high school. Athletic and full of bravado, he hates sitting around and makes friends easily.
Malakai's character also serves to highlight the racism and repression against Aborigines that persist in Australian society today.
Bryn Chapman Parish as Spider
Spider is a mix of asshole and class clown. He's the Rivers of the reboot. Rivers was one of the main cast characters in the original show, and everyone loved to hate him. He was the resident asshole, always cracking jokes and making life difficult for everyone.
There was a lot of potentials for Spider to be a breakout character, but sadly, it seems like he's being wasted in the background.
Brodie Townsend as Anthony "Ant" Vaughn
Ant is one of the best friends you could ask for. He's always up for a good time and has a heart of gold. He's the kind of guy who will always look out for you when you get too drunk at a party and make sure you return home safely.
Rachel House as Woodsy
Woodsy is the principal of Hartley High School. She sees herself as a "woke ally" committed to making the school a more inclusive environment for all students. However, some students say she's more of a "Karen."
Surely, the person who wrote that character must have been having a bad day. The actress makes a fool of herself in this role.
Chika Ikogwe as Jojo Obah
Jojo is an English teacher at Hartley High School. When the school is plagued by controversy, she volunteers to tackle the problem head on. Despite being a newcomer to the school, Jojo quickly gains the trust of her students.
Meet The LGBTQ+ Characters In "Heartbreak High"
Gemma Chua-Tran as Sasha So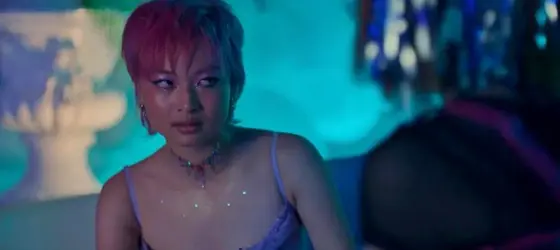 Sasha is the "coolest, sexiest, classiest lesbian in school." She is often seen as being very cultured and sophisticated, but some people wonder if this is all just a façade.
Chloe Hayden as Quinni Gallagher-Jones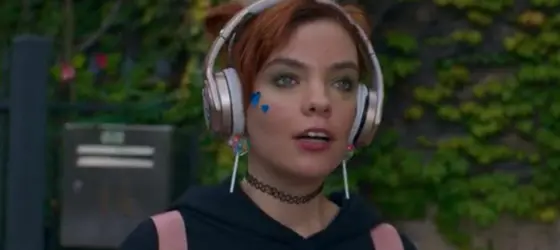 The reboot will feature an innovative step forward in the representation of autistic characters in media with Quinni.
Quinni is indeed autistic, and her portrayal on the show is significant because it shatters the harmful stereotypes about autism that are so prevalent in our society.
Quinni's storyline helps to normalize the experience of autism and shows that autistic people are just like everyone else - they fall in love, have crushes, experience heartbreak, and navigate the world in their own unique way.
Quinni is also a lesbian who is "all literal and lateral, a brain trying to connect to a body and a heart. Besties with Darren, she's outrageous, raw, and sometimes a little bit wrongtown. Quinni is also a master of imitation and masking."
Throughout this season, she will have a big crush on Sasha, but will this one be able to deal with Quinni's autism?
Sherry-Lee Watson as Missy Beckett
Missy is Sasha's best friend and ex. They dated for a while but ultimately decided they were better off as friends. Missy is a bit of an enigma. She's much more introspective than she lets on and is always trying to find her person. However, that remains complicated at Hartley High.
John Heuston as Dusty Reid
Dusty may be the hottest kid in school, but he's as insecure as any other teenager. He's slept with half the girls and boys in Hartley, but that hasn't made him feel any better about himself. What Dusty really wants is to be loved for who he is, not just for his looks. He is also a bass player in an indie rock band, and music is his true passion.
James Majoos as Darren Rivers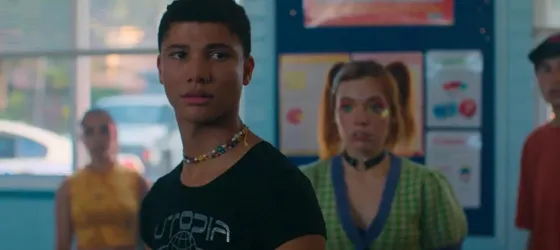 Darren's character is very similar to Amerie's. Both of them are snarky and brash on the outside, but inwardly, they both fear that they are not easy people to love. Darren is also queer and non-binary, just like the actor who plays them. And Darren is Rivers' child. No kidding.
Will McDonald as CA$H
CA$H is a complex young man who quietly struggles with his identity. He is a drug dealer, a food delivery guy, a pet duck owner, and an eshay. Ca$h is also asexual, which quickly becomes an issue in his relationship with Darren. Darren is initially drawn to Ca$h's confident persona and edgy style. However, he soon begins to feel frustrated by Ca$h's lack of sexual interest. Darren starts to push for more physical intimacy, but Ca$h consistently resists his advances. This causes tension between the two men.
The "Heartbreak High" Reboot Guest Stars
For fans of the original series, it will be a real pleasure to see three familiar faces in the new 2022 version.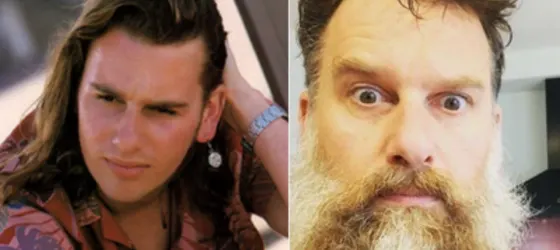 Scott Major plays the role of Rivers, Darren's father, and appears in most of the episodes of this season. You'll enjoy watching the last episode in which Rivers makes a beautiful declaration of love to his black queer and non-binary child.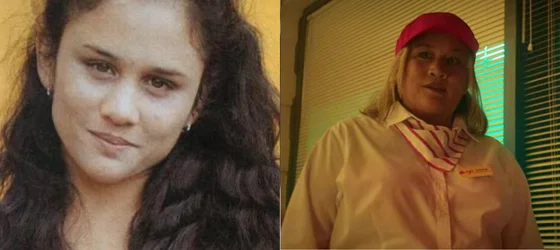 Isabella Gutierrez is Chaka Cardenes, renamed here as Isabella Mistry, who knows why. She is in charge of the fast-food restaurant where Darren works.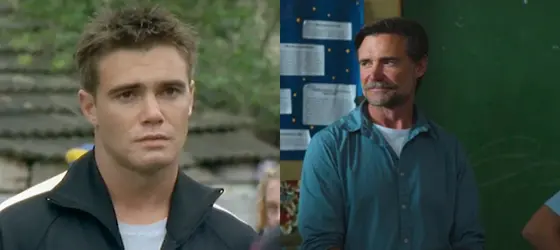 And finally, Jeremy Lindsay Taylor reprises his role as Kurt Peterson, a former police officer, for an episode in which his character intervenes with the group of students.
The Trailer
Here's the trailer for this new show:
Watch The "Heartbreak High" Reboot On Netflix
This eight-episode series is now available on Netflix. Here's the link: netflix.com/title/81342553.
Not As Good As The Original
I have to say I was disappointed with the "Heartbreak High" reboot. As a huge fan of the original show, I was excited to see it return. However, the revised version just didn't live up to my expectations.
Not A Reboot Of "Heartbreak High"
The biggest problem I had was that it didn't look anything like the original series.
Reboot 101
When a show is rebooted, there are usually some elements of the original series that are carried over. Whether it's the story or the characters, fans of the original show can usually find something to recognize in the new version.
The stories of the reboots of "Gossip Girl" and "Charmed" sound familiar and use elements from the original version.
In "The L Word: Generation Q," we keep following some characters we met in the original show because they are now part of the reboot.
Here, this is not the case. None of the striking elements of the original series are present.
Previous Reboots Of "Heartbreak High"

Remember (maybe) that the original series is actually divided into three parts.
We follow:
Nick, Jodie, Con, Danielle, Steve, Rivers, Bolton, ...
Then Drazic, Anita, Ryan, Mai, ... with the continuation of Kat and Charlie's story
And then Kurt, Dennis, Nikki, Sara, .... with the continuation of Drazic, Anita, Ryan
In each episode, the markers of the show were always present:
Some characters were part of the reboot, and not just as guest stars
The opening theme was the same
The school entrance and fence, the high school classrooms, the loft, and the bar were visual markers
The story always started with the family of the main character, who was gradually introduced to the audience as the episodes progressed.
The presence of these markers made the series more enjoyable for viewers because it provided a sense of continuity and familiarity.
There is no connection between the series here and the original series because none of the markers are present. It's just a brand-new show.
If You're Considering Filming At The Same School, Why Not Recreate Some Iconic Visual Shots?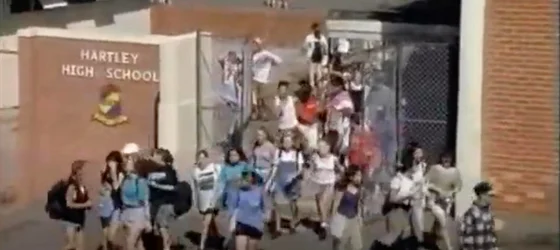 It's frustrating when the things we expect to be consistent aren't.
I didn't expect to find all the markers of the original series. However, when you use the same high school to film the show, and the goal is to do a reboot, you expect to have some visual callbacks.
When I watch the show, I can't help but wonder why they made some choices they did regarding the filming.
For example, there could have been a desire to film the students in the courtyard from the same angle of view. This would give us the impression of being in the same place, even if the high school used as a filming location has since undergone some improvements.
It's a minor detail, but it stands out to me.
And it's not just that - other choices seem equally strange, such as the decision to film the scenes in a sort of closet and not in a classroom.
First Episode. Not Original. Just A Copy.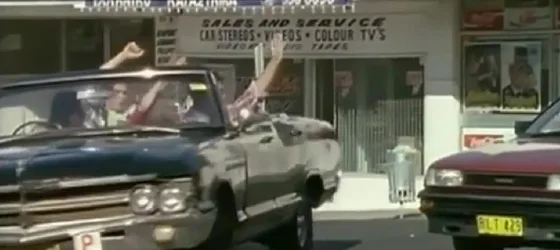 What made me laugh a lot was that I realized that the first episode was modeled on the first episode of the original series.
The main character is in the bathroom. Then, there is a scene with her family. She and her friends drive to school. Another car stops at the light next to them. The passengers interact. They arrive at the school. There's a speech from the principal. And then a big fight happens.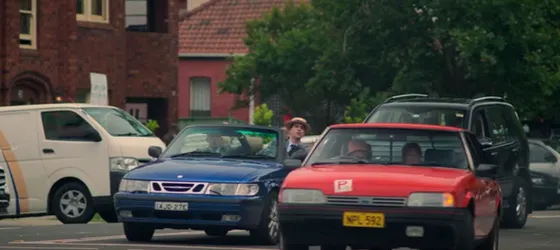 It's so funny how they just copied and pasted the original episode! I'm sure they were hoping that nobody would notice, but it's just too obvious.
It's More Like A Spin-Off...
I would say that it is more of a spin-off from Rivers' character, who is found without his story being told, to his child, Darren, and their group of friends and classmates.
... Or A Sex Ed Program
I understand that a series, especially a series for teenagers, is used to convey messages. However, here... seriously... it's a boring sex education course that lasts, lasts, and lasts ALL SEASON... I'm not sure why the writers thought this would be a smart idea, but it's not.
James Majoos And Asher Yasbincek Above The Rest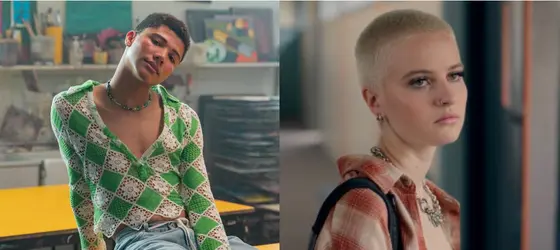 Not everything has to be thrown away. While the show is far from a masterpiece, it did feature some exceptional performances, particularly from James Majoos and Asher Yasbincek as Darren and Harper, respectively. These two actors were real discoveries. Their performances are a major reason why you keep watching the show.
They are the only ones who can be labeled 'Hartley' from my point of view because they have captured the essence of the characters from the original series.
Trying to relaunch a series is no easy feat- it's hard enough to recapture the magic of the original, but when you don't manage to put all the right elements in place, it can feel like an entirely different show.
That's the case with the Netflix reboot of "Heartbreak High."
While I was excited for a new take on the classic series, I am disappointed by how different this version felt. Although some changes are welcome, like the LGBTQ+ storylines.
It felt like they either tried to do too much or not enough, and the result was a show that didn't quite capture the magic of the original.
While waiting to see if Netflix renews "Heartbreak High 2022" for another season, you better watch the original version.