It's here, and it's queer.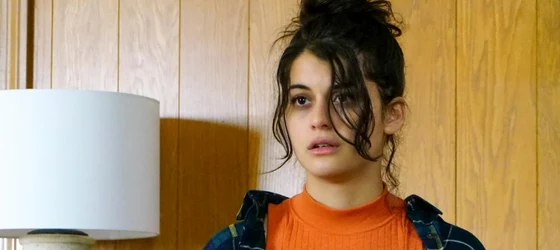 Samantha "Sam" Fink (Creator: Elizabeth Sisson | Credit: Freeform | Copyright: ©2020 Disney Enterprises, Inc. All rights reserved.)
Single Drunk Female is not a typical alcohol-fueled comedy. Created by Simone Finch, the show isn't a comedy that you can laugh at every five minutes. Instead, it's much more subtle as it takes you on a journey through the life of one peculiar yet interesting woman as she deals with some serious issues. In addition to being bisexual, Samantha Fink aka Sam (Sofia Black-D'Elia) is a complex character who tries to sober up and get her life back on track, but it's not always easy!
Sam's mom Carol
When she was fired from her job, Sam has to return and live with her overbearing mother, Carol (Ally Sheedy). But it wasn't long before her friend, Felicia O'Brien (Lily Mae Harrington), showed up and kept inviting her to drink. Felicia doesn't understand the pressures that come with being sober.
Her love life is no better. It's even rather depressing! When Sam is back in her hometown, she meets her former best friend, Brit Monclair (Sasha Compère), who is about to marry Sam's ex-boyfriend.
If we leave out the first scene of episode 1, which certainly launches the show but isn't necessarily high quality, then Single Drunk Female has everything that'll please any fan, from drama to romance, and everything in between!
The characters in this show are not only funny but also develop a depth to them that makes you want more. The series has a touching side, which makes us want to know what will happen next for Sam.
Olivia Elliot and her wife Stephanie (Creator: Danny Delgado | Credit: Freeform | Copyright: ©2021 Disney Enterprises, Inc. All rights reserved.)
Also, Single Drunk Female features a lesbian couple, Olivia Elliot (Rebecca Henderson) and her wife Stephanie (Madeline Wise). Olivia becomes Sam's sponsor when she starts attending AA meetings. Stephanie is quite selfish and clearly doesn't like Olivia's sponsees, especially when they need Olivia's help.
Jojo Brown as Mindy
The show also features a trans character, Mindy, played by trans actress Jojo Brown. In Single Drunk Female, Mindy is not only one of Sam's co-workers at her new job at a grocery store but also sober.
Watch the trailer now
Check out the trailer for this new series below and see if you want to watch it!
Watch Single Drunk Female now on Freeform or Hulu
The first season of Single Drunk Female is now available to watch on Freeform. You can find all ten episodes at freeform.com/shows/single-drunkfemale or via Hulu at hulu.com/series/single-drunk-female.
Single Drunk Female season 2
I don't know if Single Drunk Female will get a second season. No announcement has been made yet.
Single Drunk Female, a much-needed look at a subject rarely discussed
In conclusion, the show is not perfect, but it's still pretty good and worth watching.