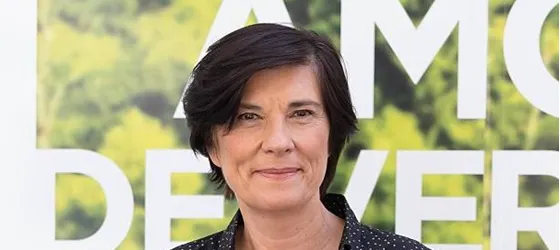 Catherine Corsini is one of the most fascinating lesbian filmmakers in French cinema today. She has garnered critical acclaim for her previous films, including her lesbian romance "Summertime" ("La Belle Saison"), which was a great international success.
"The Divide" is another success for the director, who this time takes a satirical look at the social crisis that has hit her country while talking about love. The movie was also co-written by Corsini, alongside Agnès Feuvre, and Laurette Polmanss.
The result is a funny and offbeat movie that is sure to entertain and provoke thought in equal measure. Corsini's ability to tackle weighty topics with a light touch is one thing that makes her movies so special.
But What "The Divide" Is All About?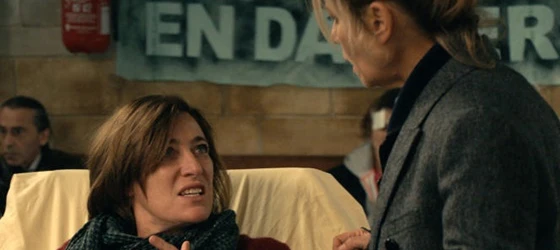 No one ever said that breaking up was easy, and that's especially true if one of the partners is seriously injured in the process. That's the case for Julie (Marina Foïs), who, after breaking up with her partner Raphaëlle "Raf," finds herself in the emergency room. Raf took a bad fall in the street, and Julie is left to deal with the aftermath.
Even though the breakup was amicable, it's still been tough on both of them. In addition to the emotional stress of the breakup, Julie now has to deal with Raf's physical injuries.
Their meeting with Yann, an angry and injured demonstrator, will shatter everyone's certainties and prejudices.
As the tension mounts in Paris, the hospital is quickly overwhelmed by the influx of injured people. It's going to be a long night...
Cast Includes: Valeria Bruni Tedeschi, Marina Foïs, Aïssatou Diallo Sagna, And Pio Marmaï
There is always an intimate and demanding side to Catherine Corsini's films, and "The Divide" is no exception.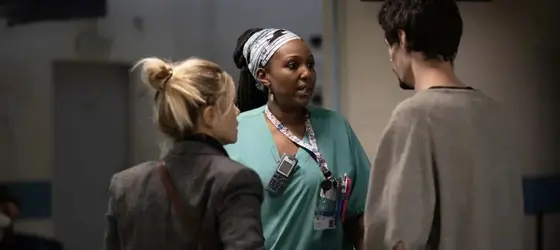 Aïssatou Diallo Sagna's performance as Kim, a nurse, is one of the highlights of the film.
Diallo Sagna is actually a nurse by profession and an actress by trade.
In "The Divide," she perfectly conveys the challenges that nurses face daily, including long hours, difficult patients, and limited resources.
She recently won a Cesar for Best Supporting Actress, the equivalent of an Oscar in France.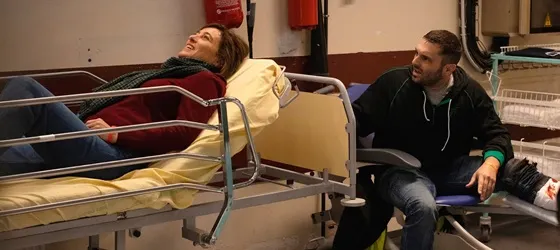 Pio Marmaï and Valeria Bruni Tedeschi are hilarious, sometimes bordering on the heavy. They have great comedic timing, and their scenes together are some of the best in the movie. Together, the two actors strike a perfect balance between humor and drama.
Marmaï plays a truck driver angry at French President Emmanuel Macron, at patients, at the hospital,... In short, at everything. Having failed to declare his absence to his employer to demonstrate, he worries he won't be able to deliver his clients on time and that he will lose his job.
Bruni Tedeschi plays a spurned lover who desperately tries to hold on to her "ex" and convince her that their relationship still has a chance. Her ex is played by Marina Foïs, and the two of them have great chemistry together. They constantly bicker and argue, but you can tell that they still care for each other deeply. The film follows their tumultuous relationship as they try to figure out whether they should stay together.
Nothing goes well for either of them, which ends up bringing them together.
A Unique Look Into Their Struggles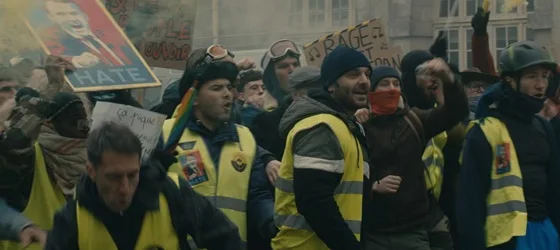 When we think of films that deal with social issues, we usually think of them as heavy and serious. However, Catherine Corsini's writing here is insightful, funny, and emotionally powerful.
The film never stoops to caricature or parody. Instead, it uses humor to lighten the mood and allow us to see humanity in the most difficult situations. Through "The Divide," we can laugh at the characters' mistakes, but we also feel their pain and understand their struggles. In this way, the film provides a nuanced and complex portrait of life. It is not necessarily a pleasant film to watch, it should be taken more like a play.
Watch The Trailer Of "The Divide" Now
Watch the trailer for "The Divide" below:
The Film Tour Continues With New Distributors
"The Divide" was awarded the Queer Palm at the 2021 Cannes Film Festival before being released in France on October 27, 2021, in some European countries in early 2022, and in Brazil on May 5, 2022. The film is currently playing at festivals around the world to get new distributors and is now scheduled to be released on July 29 in Spain.