All your favorite cast members from last year are coming back. Returning are not just Shane, Bette, and Alice, but also Finley, Dani, Gigi, Micah, Angie, and Sophie.
What can you expect to see from the upcoming season of "The L Word: Generation Q"?
In season 2
In this upcoming season, it seems like everyone is changing course and moving in a new direction!
Sophie's (Rosanny Zayas) decision at the airport has immediate fallout for her, Dani (Arienne Mandi), and Finley (Jacqueline Toboni).
Bette (Jennifer Beals) is forced to look back, reflecting on her origins to move forward with her life.
Something Angie (Jordan Hull) also does in her way.
We'll see Bette and Gigi (Sepideh Moafi) getting closer in the upcoming episodes.
Gigi's efforts to move forward with her life lead her down an unexpected path.
What about Tina? Tina (Laurel Holloman) will make a few appearances in the new season. Her return to the show will be a welcome addition for fans of "Tibette."
Micah (Leo Sheng) is pushed to consider his identity as he navigates big changes in not only his career but also his love life.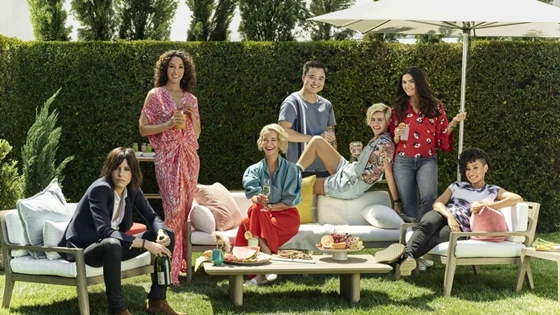 In season 1, Shane (Katherine Moennig) was married to Quiara (Lex Scott Davis), who turned out to be pregnant but didn't want Shane to be involved in raising the child. In season 2, Shane and Quiara have divorced, and Shane is now focusing on the bar to ensure its survival.
Alice is ecstatic about her first book. She's experienced nothing like it before, and she can't wait to see where the journey takes her next!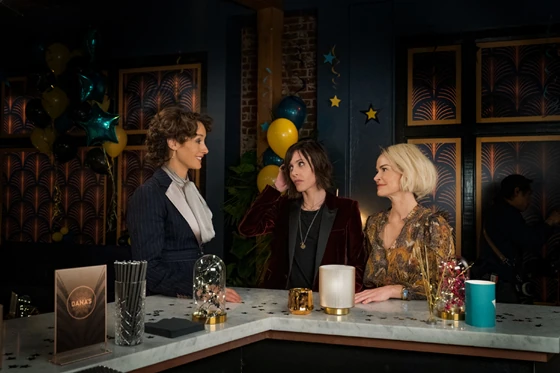 The Guest Stars
Season 2 will also feature guest stars like Rosie O'Donnell (Smilf), Donald Faison (Scrubs), Griffin Dunne (This is Us), and Vanessa Williams (Ugly Betty).
The Season 2 Trailer Has Been Released
Some major changes are coming up with this second season, so it'll be interesting to see how they shake out, but if you can't wait until then, take a look at the trailer and see what to expect. Watch the trailer below for a sneak peek:
The First Episode Will Premiere On Showtime On August 8
"The L Word: Generation Q" season 2 is coming! Episode 1 will be aired on Showtime on August 8, 2021, at 10 PM ET/PT. Here is the link: sho.com/the-l-word-generation-q
BUT... VERY IMPORTANT...
The Show Will Premiere On Showtime On Demand On August 6
There's a big change. The launch of season 2 is announced for August 6, 2021, on Showtime On Demand.
BUT... VERY IMPORTANT... AGAIN lol
Season 2 will have a total of 10 episodes.
Episodes 1 To 5 Will Air On Sunday
The first 5 episodes will be aired on Sunday evenings.
Episodes 6 To 10 Will Air On Monday
But the next episodes will air on Monday evenings. And the finale of season 2 is already set for October 11!
I'm so excited about the second season of "The L Word: Generation Q"! It's going to be amazing and bring back all those feelings that I had when I first watched season 1. What are your thoughts about this upcoming season? Are you as pumped up for this as I am? Let me know in the comments below!