Twenties
Created, written, and produced by Lena Waithe, the series follows Hattie, a black lesbian screenwriter in her twenties (Jonica T. Gibbs), and her two straight best friends, Marie (Christina Elmore) and Nia (Gabrielle Graham), as they pursue both their dreams and love, while testing the limits of diversity, equity, and inclusion in Los Angeles!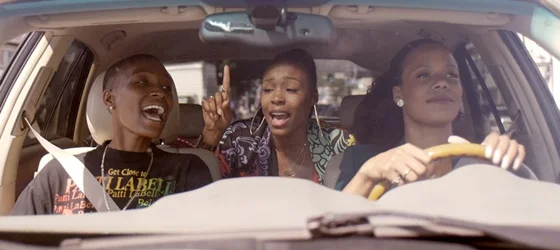 Hattie, Nia, and Marie.
After a successful first season, which was nominated for the GLAAD Media Award, Twenties is back with a second season that should not be missed.
The Twenties After-Show With B. Scott
In addition, the series is now followed by a talk show called Twenties After-Show With B. Scott also created and produced by Lena Waithe and hosted by B. Scott, as one might expect from its title, a trans and non-binary host who has appeared on 106 & Park, among other shows.
The Twenties cast and other special guests, including voices from the black LGBTQ+ community, will share their insights and experiences on key themes alongside B. Scott.

B. Scott, Jonica T. Gibbs, and Lena Waithe talked about Twenties season 2.
The half-hour after-show is a fantastic way to better understand what you just watched and learn more about the characters. It is an opportunity to explore more deeply the themes told in each episode. It also gives insight into some misadventures and successes from our favorite characters.
Twenties second season is here!
Twenties season 2 and Twenties After-Show with B. Scott began on Wednesday, October 13th, 2021, on BET and BET Her.
This second season is the occasion to discover Hattie in a new environment and follow her relationship with Ida B (Sophina Brown).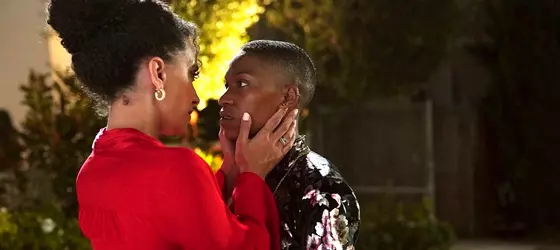 Ida B and Hattie.
In the first episode, Hattie juggles working on her script and settling into a new place while trying to make it work with Ida B. Meanwhile, Nia starts working on Cocoa's Butter, and Marie questions her relationship with Chuck (Jevon McFerrin).
Watch the trailer of this new season!
The second season of Twenties is already looking great! Check out the new trailer for Twenties season 2 below:
I'm really excited about the new episodes of Twenties! I can't wait to see what's in store this season. The first season was great, and it only gets better from here, so make sure you tune into this show on BET and BET+ or other streaming platforms like Apple TV+, or Amazon Prime Video. If you need a lesbian series this fall - check out "Twenties"!