The series is based directly on the award-winning documentary "My Love, Don't Cross That River" by Korean director Jin Mo-young, which followed a couple through the last 15 months of their 76-years old marriage.
With "My Love: Six Stories of True Love", the idea is to tell beautiful love stories that have endured over time while putting the elderly at the heart of this series. The result is touching, even inspiring.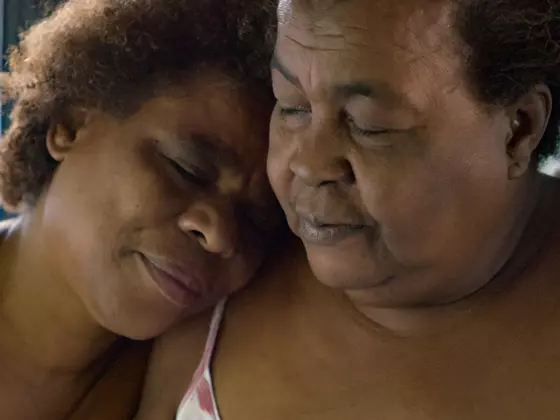 Jurema and Nicinha
Of course, we can only regret that out of the six stories shared, only one is gay, even if the diversity is there.
We travel to different countries with different cultures and therefore different stories to transcribe the universal side of love stories. A different director also filmed each episode under the guidance of showrunner and co-executive producer Xan Aranda.
Thus, directors Carolina Sá from Brazil, Deepti Kakkar and Fahad Mustafa from India, Hikaru Toda from Japan, Mo-young from South Korea, Chico Pereira from Spain, and Elaine McMillion Sheldon from the United States have all spent a year filming the daily life and intimacy of a couple.
Here is the trailer for "My Love: Six Stories of True Love" available on Netflix since April 13, 2021: