It's been almost two years since we first heard that a television adaptation of Victoria "V. E." Schwab's best-selling novel "First Kill" from the "Vampires Never Get Old: Tales with Fresh Bite" collection was in the works at Netflix, and we have been eagerly awaiting news ever since.
The series was first announced in 2020, much to the delight of Schwab's many fans. Schwab, who is openly lesbian, herself tweeted about the news, saying, "Today, it was announced that Netflix has given us a series order. We have our showrunner, we have our writing staff, our room, and this story I would have loved to see as a teen is now, somehow, coming to life."
A year ago, we discovered the cast and crew of the "First Kill" series, and now it is finally almost here. The launch campaign is speeding up with the release of the trailer that you will discover below. But before that, let me introduce you to the story of "First Kill," the cast, and the almost entirely female crew.
A Love Story Between A Vampire And A Vampire Hunter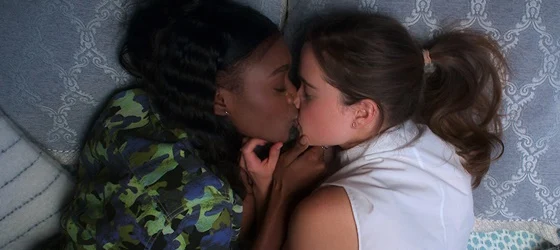 "First Kill" follows the love story between a young vampire named Juliette Fairmont and a vampire hunter named Calliope "Cal" Burns.
Juliette Fairmont seems to be a typical teenager in almost every way. She's shy and sweet, but what most people don't know is that Juliette was born a vampire into a family of vampires. And for generations, the Fairmonts have embraced their dark side, using their powers to prey on the innocent.
Juliette has to prove herself and kill her first victim to take her place as a member of her powerful vampire family. She sets her sights on Calliope, a new girl in town who is the opposite of Juliette, as she is the kind of girl who knows what she wants and isn't afraid to go after it. She's courageous and independent. However, when Juliette and Calliope meet, they are immediately drawn to each other. And soon, Juliette is surprised to learn that Cal comes from a family of vampire hunters.
The two girls quickly realize that their relationship will not be easy. They will have to find a way to overcome the obstacles that stand in their way. But they're determined to make their relationship work, no matter what it takes.
Starring Sarah Catherine Hook And Imani Lewis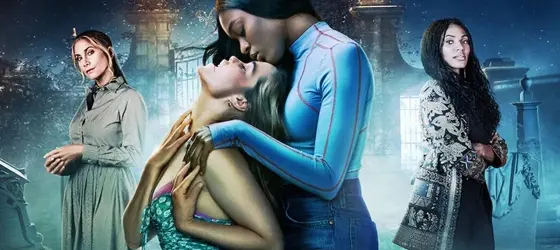 Sarah Catherine Hook (Juliette) and Imani Lewis (Cal) play the two main roles in this new series. Sarah Catherine Hook is already familiar to audiences from her previous work on "Monsterland" or "NOS4A2". Imani Lewis, meanwhile, has been seen in the series "Hightown" as Charmaine or Bo Burnham's film "Eighth Grade" released in 2018.
Elizabeth Mitchell (The Expanse, Lost), Will Swenson, Aubin Wise, Jason Robert Moore, Gracie Dzienny, Dylan McNamara, Dominic Goodman, Phillip Mullings Jr., Mk Xyz, Jonas Dylan Allen, and Roberto Mendez complete the cast.
The Team Behind The New Series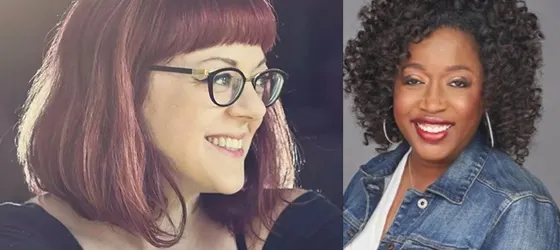 "First Kill" is a project that was entirely directed by women.
Victoria Schwab and Felicia D. Henderson (pictured above) teamed up to bring us this new series. Henderson (Empire, Gossip Girl), who is the showrunner for "First Kill," has written the script alongside Schwab, with both women also serving as executive producers on the project.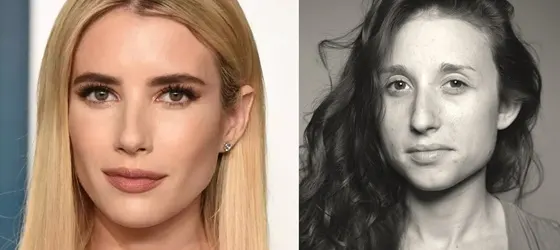 Emma Roberts (American Horror Story, Scream 4) and Karah Preiss via Belletrist Productions are also on board as executive producers.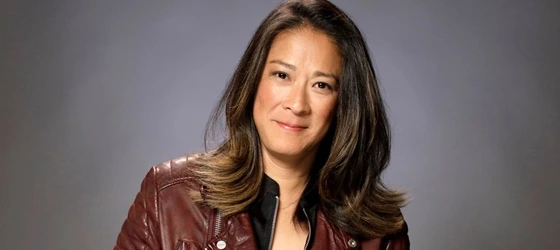 Photo by: Myung Chun | Credit: Contour RA
And Jet Wilkinson has been chosen to direct the new vampire series. Wilkinson is an accomplished director who has worked on a variety of popular shows, including "Warrior Nun" and "Jessica Jones."
In an interview with Shadow and Act, Henderson said she was drawn to the story of "First Kill" after watching her goddaughter go through the coming-out process. Henderson commented on how powerful it would have been for her goddaughter to see a show that represented the experience she was going through, saying "as a person who has a goddaughter who went through a process that was painful in her coming out, I thought, 'Boy, this was on when she was 16, how would her life have been different?'" she said. "And I wanted to be part of a world that represented her experience as normal."
The Trailer For "First Kill" Is Finally Out, And It Looks Amazing!
Check out the trailer for the upcoming lesbian vampire series. The show looks to be a fun and sexy take on the vampire genre, focusing strongly on female empowerment and LGBTQ+ representation.
The First Season Of "First Kill" Comes To Netflix On June 10, 2022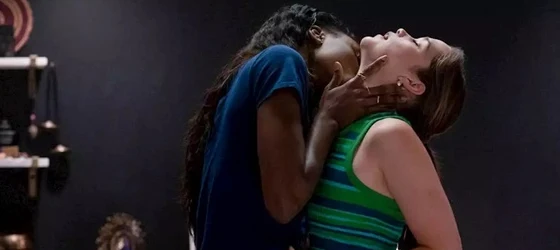 You can finally add "First Kill" to your list of must-watch shows on Netflix. The streaming platform will release the first season of this eight-episode series on Friday, June 10, 2022. Here's the link: netflix.com/title/81213653.
It's been a long time coming, but it seems like we're finally going to get an LGBTQ+ teen vampire series that isn't afraid to feature a queer relationship. The show will follow the story of a young couple of beautiful girls as they navigate their complicated relationships with each other and the world around them. "First Kill" is set to premiere a few weeks from now, and it looks like it has the potential to be a groundbreaking show. I only hope that "First Kill" will be a success. It would be a shame for this series to be canceled before it has had a chance to explore all the potential storylines that are available to it. Here's hoping that "First Kill" will be a hit!
What do you think of "First Kill"? Are you excited about a Sapphic vampire series? Let me know in the comments below!