The New Season Of "Gentleman Jack" Focuses On The Newlywed Couple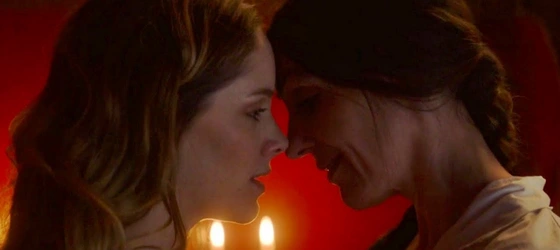 The upcoming season of the hit show is sure to be full of excitement for fans of the newlywed couple, Anne Lister and Ann Walker.
Their relationship defied societal norms when they married last season. The two women have been through a lot together and their love has only grown stronger because of it.
When the show returns for its second season, we can expect to see their relationship put to the test. The couple moves in together, and writer and creator Sally Wainwright said she will focus on how they handle their life together so openly. And she will also focus on the challenges that come with it.
Speaking to Digital Spy, she said, "they move into Shibden together in series 2 and it's about how they negotiate their married life, conspicuously in public, and how they deal with their detractors and the effect that has on their relationship as well."
During this season, they will also have to face their toughest challenge yet: running a business together. They are determined to make it work, but they know that they will have to deal with plenty of resistance from those who don't want to see them succeed.
Anne Lister's entrepreneurial spirit frightens the locals as much as her unconventional love life. With her Halifax hometown on the brink of revolution, her refusal to keep a low profile becomes provocative and dangerous.
Anyway, rest assured that the couple will face these challenges head-on and emerge even stronger than before.
"Gentleman Jack" Season 1 Cast Returns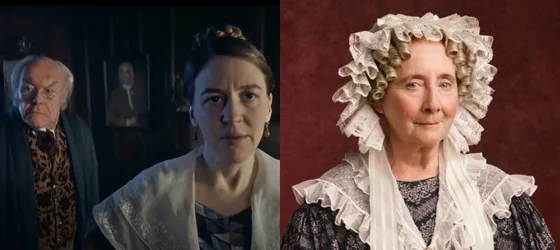 This upcoming season will have Suranne Jones reprising her role as Anne Lister, and we are eager to see what she achieves in the brand-new episodes. Also back will be Sophie Rundle as Ann Walker, and we're looking forward to seeing how the relationship with her wife unfolds.
Jeremy Lister and Aunt Anne Lister will be back too, played by Timothy West and Gemma Jones, along with Marian Lister, played by Gemma Whelan.
Note that Joanna Scanlan has joined the team of "Gentleman Jack" season 2 as Isabella "Tib" Norcliffe, one of Anne Lister's ex-girlfriends. There is a complicated history between Tib and Anne, and we will explore this.
The Rest Of The Cast Includes:
Katherine Kelly as Elizabeth Sutherland
Peter Davison as William Priestley
Stephanie Cole as Aunt Ann Walker
Vincent Franklin as Christopher Rawson
Lydia Leonard as Anne's former lover Mariana Lawton
Derek Riddell as Captain George Sutherland
Joe Armstrong as Samuel Washington
Jodhi May as Lady Vere Cameron
Anthony Flanagan as Ben Sowden
Get A Sneak Preview Of "Gentleman Jack" Season 2
The highly-anticipated second season of "Gentleman Jack" is just around the corner. It will consist of eight episodes. And HBO has finally released the first teaser for season 2 to whet our appetites.
The trailer gives us a glimpse of what awaits us from the upcoming season, including more of the show's signature wit and humor.
From the looks of it, Anne Lister and her wife are going to be facing some challenges in their personal life, as well as their professional one. I can't wait to see how they deal with everything.
But, even though they're faced with plenty of challenges, it's clear that they are more determined than ever to live on their own terms.
There will be plenty of drama, excitement, and suspense. So if you've been waiting for season 2, be sure to watch the teaser and find out what's in store. You won't be disappointed.
Get Ready For An Amazing Season Of "Gentleman Jack"
I am so excited for "Gentleman Jack" season 2! I loved the first season and I am sure that the second season is going to be even better. The show is so captivating and thrilling, and I can't wait to see what happens next. I am also looking forward to seeing more of the characters and their relationships. I can't wait to watch this new season!
Top photo credits: HBO Max