"The Sex Lives Of College Girls" is the perfect blend of fun and drama, as it follows the lives of four college girls in all their ups and downs. Whether it's tackling school projects with their bestie, attending wild parties, or going on heart-fluttering romantic dates, their journey frames college life in a way that will fascinate viewers from all walks of life. Every episode teems with surprises and new experiences that are sure to make you laugh out loud.
"It's called The Sex Lives of College Girls for a reason, and I think all four of the girls are fun and experimenting and doing lots of fun stuff," series creator Mindy Kaling told Entertainment Tonight earlier this year. "There's more heartbreak, there's a lot more sex, and there're some really funny new characters and some new hot guys."

She added: "I grew up very repressed, so this show is so sexy and sexual. Like, let's be honest, it's sexual. There are things that shock me, and I'm the creator of the show! I'm like, 'Wow, OK.' But nothing is just shock for shock value. It's really funny, and I think people will feel it's relatable."
Thus, in this first season, "there's obviously so much fun stuff that happens to them, but they are really a lot of trials that they have to go through, each of them. We wanted them to go through serious shit and traumatizing shit, and seeing how they deal with it," said Kaling about the main characters. "By putting those characters through the ringer like that, it helped us have them depend on each other a little bit more. They really don't want to. They're randomly assigned roommates, and some of them say, 'I don't wanna be living with you.' Life can be really hard on campuses for young women, and we wanted to show all of that, and not just the fun, sexy part, but the parts that were a little uglier, to be honest."
With the characters established and a story arc set in motion, what can we look forward to seeing in season 2?
Look Inside Season 2 Of "The Sex Lives Of College Girls"
What Happened To The Lesbian Character?
Leighton Murray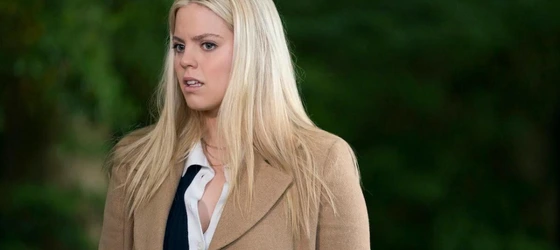 The season 1 finale of "The Sex Lives Of College Girls" certainly had some exciting moments for fans of Leighton (Reneé Rapp), the show's lesbian lead character. After coming out to her best friend Kimberly, we are now all wondering if she will continue this conversation with her other roommates. On the other hand, we also witnessed the heartbreaking breakup between Leighton and Alicia (Midori Francis). Although it seems like a hopeless situation, there is still a hint of optimism that these two could reunite in an upcoming episode.
When the writer of the show was asked about their favorite characters, Alicia's name rose to the top of his list. He expressed admiration for Midori, praising her talent and magnetism and stressing how enjoyable it is to watch her work. He also mentioned how well her chemistry with Reneé translates on the screen, emphasizing his admiration for her as a performer.
"Midori is so incredibly talented and magnetic and watchable," co-creator Justin Noble said. "And the chemistry between her and Reneé, who I think the absolute world of as a performer, is something that I can't imagine not giving myself more of as a viewer, let alone the writer."
But, no worries, the trailer has already revealed that it will be a busy season for Leighton, as she is dating many girls in season 2. It looks as though we'll have plenty of juicy plot points to look forward to as Leighton continues her story in the new season!
What Happened To The Other Characters?
Whitney Chase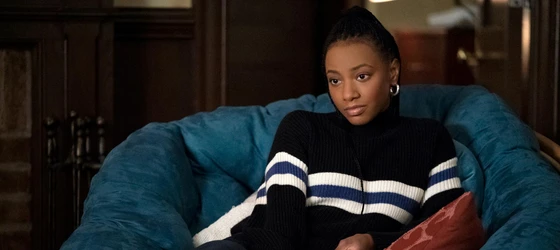 Fans of Whitney (Alyah Channelle Scott) can breathe a sigh of relief that this passionate yet tumultuous relationship between her and Canaan (Christopher Meyer) looks likely to continue into the show's second season.
"They are so charming.… I love watching them together. Alyah and Chris are just so fantastic, and the screen just loves them together," Noble told TVLine. "So hopefully better things on the horizon for Whitney, romantically, and in all other ways."
Bela Malhotra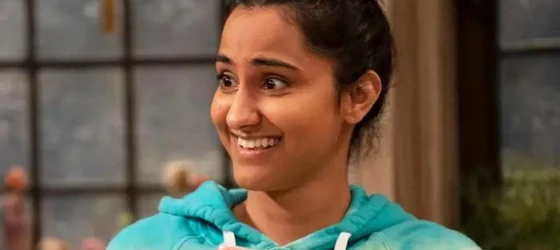 After a turbulent freshman year, it looks like things are finally turning around for Bela (Amrit Kaur). As Justin Noble promised at the end of season 1, "better things are on the horizon for Bela." And indeed, she will form an all-female comedy group in the second season in an attempt to put her past troubles behind her and take control of her career. There is also the promise of love blossoming between Eric (Mekki Leeper) and Bela as they get even closer this season. And while we saw their relationship's first sparks in the season finale, only time will tell if Bella takes the plunge and moves forward with Eric. Things certainly look promising after a tumultuous first year and viewers will hopefully see plenty of humor and romance in store for Bella as she moves forward.
"A seed has been planted, yes. Both Amrit and Mekki, who plays Eric, are just so hilarious and fun together," Noble told TVLine. "And we should be seeing some more of Bela and Eric in the future."

"I think Bela might be ready to enter into a relationship," Noble also told EW. "Bela is a stand-in for a lot of people in their college experience, which is that she doesn't really know what she wants. And I think depending on the day of the week, she might think that she's ready to be in a relationship with someone, or she might still be in that flavor-of-the-week fun party vibe where she just wants to meet new people all the time and not be pinned down. That's a journey that we could see Bela going through this season, kind of figuring out, where is she at. Is she ready to date for the first time in her life..? Probably."
Kimberly Finkle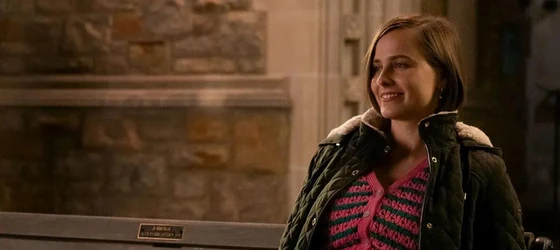 In the season 1 finale, Kimberly's decision to steal tests from Nico's sorority sets off a chain of events with far-reaching consequences. By doing so, she puts herself at risk of expulsion. However, it is worth noting that Nico and his fraternity brothers will also suffer the fallout from this situation. Note that the character of Nico will not appear in season 2.
After a whirlwind romance with Nico ended in heartbreak when she discovered he had a secret girlfriend, Kimberly was officially single again. As star Pauline Chalamet pointed out, viewers can expect a lot of exploration when it comes to Kimberly's love life in the upcoming season.
"We can expect that Kimberly is going to be exploring her options," Chalamet told E! News.
Noble added: "Mindy and I are excited about the new love interest that we're introducing for characters who maybe were involved with Nico last season. We really loved Sex and the City, and how they would keep new love interests coming in and out all the time. So it's kind of fun to get into what that rotation could be. No one's really gone forever."
The Cast Of Season 2
They're Back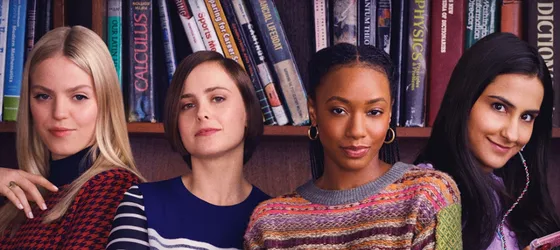 Not only have all your favorite main characters come back to reprise their roles, but also a few exciting new faces will join them in this season's adventures. Thus:
Pauline Chalamet is back as Kimberly
Amrit Kaur is back as Bela
Reneé Rapp is back as Leighton
Alyah Channelle Scott is back as Whitney
There will also be:
Mekki Leeper as Eric
Betti as Travis
Christopher Meyer as Canaan
Ilia Isorelýs Paulino as Lila
Lauren Spencer as Jocelyn
Renika Williams as Willow
However, Gavin Leatherwood won't return to his role as Nico Murray, as he confirmed in the US Weekly released in March 2022.
The New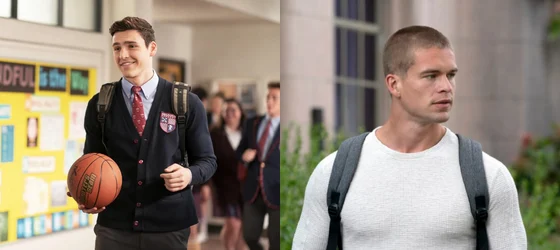 Charlie Hall and Mitchell Slaggert have recently been cast. With two new faces, we are excited to see what perspectives they will bring to the show.
Charlie Hall (Love, Victor, Single Drunk Female) will play Andrew, a student at Essex College.
Mitchell Slaggert (Moss, Gossip Girl reboot) will be playing Jackson, a former NCAA Division I athlete who arrives at Essex College with an air of mystery.
Watch The Trailer For Season 2
Get ready for the long-awaited return of your favorite Essex roommates! In season 2 of "The Sex Lives Of College Girls," these four eccentric ladies team up to launch a streaking business. Watch the trailer below to catch a glimpse of what's in store for these four lovable characters- you won't want to miss it!
Catch Up On All The New Episodes On HBO Max
After a full year of anticipation, the long-awaited second season of "The Sex Lives Of College Girls" hit HBO Max with ten episodes on November 17, 2022. Here's the link: hbomax.com/series/GYXBzKw3n5aJmOwEAAAAE.