Introduction To The Creed Franchise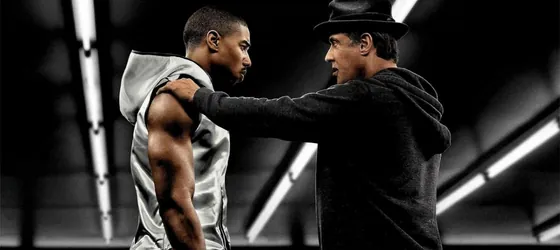 Creed (2015)
"Creed" breathed new life into the Rocky franchise when it was released in 2015. The film follows Adonis Creed, son of legendary boxer Apollo Creed, as he carves out his own path in the boxing world with guidance from none other than Rocky Balboa, who teaches him not only the technical skills necessary to fight and succeed in the boxing ring but also valuable life lessons.
With Michael B. Jordan's performance and Ryan Coogler's direction, fans were captivated by this fresh addition to the Rocky universe.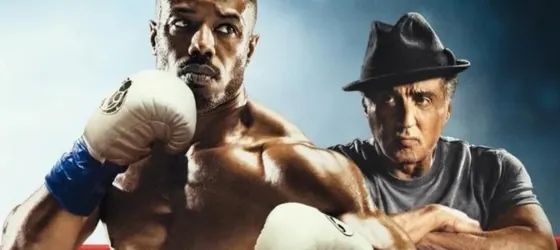 Creed II (2018)
The sequel "Creed II," directed by Steven Caple Jr., brought even more drama to Adonis' journey inside and outside of the ring. This time around, Adonis must confront Ivan Drago (Dolph Lundgren) and his son Viktor Drago (Florian Munteanu) to protect his family and legacy while developing his character further.
But the story is far from over. Fans of the franchise can look forward to "Creed III," which promises to be a personal and epic story directed by Michael B. Jordan himself.
A Sneak Peek At The Upcoming Film "Creed III"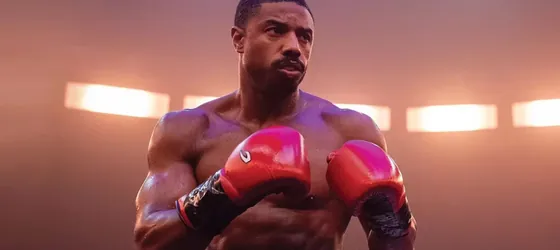 In this third installment, Adonis Creed (Michael B. Jordan) is thriving in both his boxing career and family life after dominating the boxing world by defeating Viktor Drago, ending a long-standing rivalry between their fathers. However, when a childhood friend and former boxing prodigy, Damian Anderson (Jonathan Majors), resurfaces after serving a long sentence in prison, Adonis is eager to prove that he deserves his shot in the ring. The face-off between former friends is more than just a fight. To settle the score, Adonis must put his future on the line to battle Damian, a fighter who has nothing to lose.
As you dive deeper into the film, get ready for Tessa Thompson's stunning performance as Bianca.
Tessa Thompson Shines Again In "Creed III"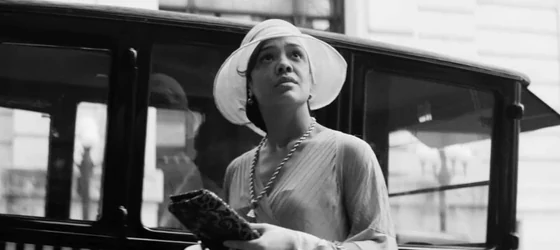 Tessa Thompson is a queer actress known for her captivating performances in films such as "Thor: Ragnarok," "Creed," and "Passing." Not only does she bring depth and nuance to every character she portrays, but she has also become a prominent voice for diversity and representation in Hollywood. As a black woman who identifies as queer, Thompson uses her voice to advocate for marginalized communities and promote meaningful change within the industry.
Returning As Bianca In "Creed III"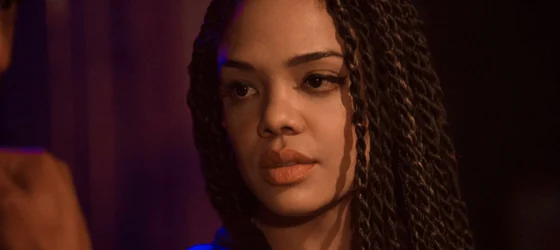 In the upcoming film "Creed III," Tessa Thompson reprises as reprises her role as Bianca, Donnie's wife and a gifted singer-songwriter. Bianca Creed is a complex and fascinating character who has had a significant impact in the first two films - not only does she serve as Adonis' love interest, but she also juggles her music career and family life, while dealing with hearing loss.
Bringing To Life A Strong Independent Female Character
In this third installment, Jordan and Thompson did a great job of giving Bianca more autonomy. They made sure that Bianca wasn't relegated to just being a simple plot device, but instead had interesting story elements. Thanks to their collaboration, Thompson enjoyed extensive freedom in constructing her character.
This approach helped bring to life a strong independent female character, adding another layer of depth to the story. According to Thompson herself, she enjoyed great freedom in constructing her character and improvising on set, thanks to the collaborative effort between her and director Mike.
"I typically do that work with the writers, which has been a great process thus far, but this time around, I could do that work more actively with Mike," she said. "I also had a lot more freedom to improvise on the day than in the past ones. He gave me a lot of license to do that, so that felt different. But it didn't change the dynamic between these characters [Donnie and Bianca]."
Collaborating With Michael B. Jordan As Director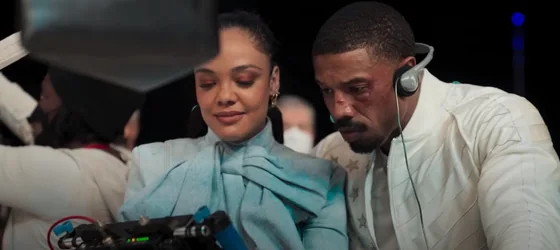 Moreover, Thompson also spoke about working with Michael B. Jordan as a director on this project.
"It was so interesting because I wondered what it would be like for Mike to have to be a scene partner and a director," she said. "But when we were doing the scene work, he felt entirely in it. We got back into those character dynamics very easily. The only thing that was different was the time. We'd do the scene, and then he would have to go to the monitor sometimes to watch. So that felt a little different. But dynamically, we were just in the pocket of what we've been doing."
The Rest Of The Cast: New Additions For "Creed III"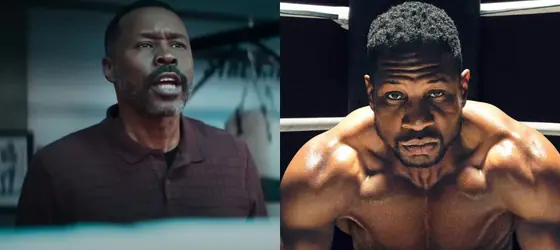 While Michael B. Jordan, Tessa Thompson, and Phylicia Rashad are set to reprise their respective roles, Wood Harris and Jonathan Majors will bring fresh talent to the table. Harris will portray Tony "Little Duke" Burton while Majors will play the new challenger Damian Anderson.
But that's not all! Boxers Tony "Bomber" Bellew and Florian Munteanu, who starred in the first two films, will also be present for some unforgettable fights. And let's not forget about Jacob "Stitch" Duran, Canelo Álvarez, Selanis Leyva, Spence Moore II, and Thaddeus J. Mixson, who complete the cast.
And even though Sylvester Stallone won't appear in this film, Michael B. Jordan has reassured everyone that Rocky Balboa's spirit will continue to be a driving force in the franchise. As he said himself: "I think it's in the spirit of Rocky, whose fingerprints will always and forever be on this franchise. The essence of him is still there. But at the same time, the Creed franchise is moving in a strong direction."
Official Trailer: Get Ready For Action
Check out the official trailer below, which promises plenty of action:
Release Date: Mark Your Calendars
Originally slated for release in November 2022, "Creed III" has been postponed until March 1st-3rd 2023, depending on your country. While it is expected to hit theaters, there is also a possibility that it may be streamed on Prime Video later this year. This seems likely given MGM's recent acquisition by Amazon, which now holds rights to all movies in the Rocky franchise.
Tessa Thompson's portrayal of Bianca in the "Creed" franchise has been nothing short of captivating. Her on-screen chemistry with Michael B. Jordan's Adonis Creed is palpable, and her character's journey as a musician and mother adds depth to the overall story. As we eagerly anticipate the release of "Creed III," we're excited to see how Bianca continues to evolve alongside Adonis. With Thompson's exceptional talent and undeniable presence on the big screen, there's no doubt that she'll continue to bring her A-game to this beloved franchise.