A Compelling Gangster Film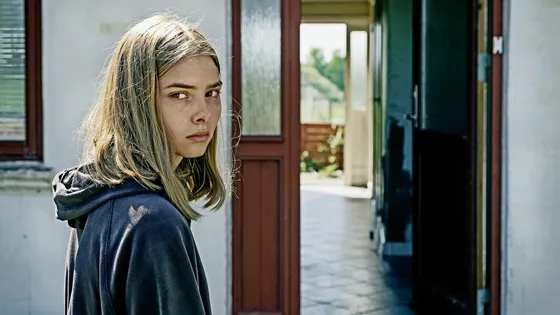 Following the death of her mother in a car accident, Ida (Sandra Guldberg Kampp) moves in with her aunt Bodil (Sidse Babette Knudsen) and her grown sons, Jonas (Joachim Fjelstrup), Mads (Besir Zeciri), and David (Elliott Crosset Hove). Though her aunt's home is filled with physical tenderness and love, the family leads a violent and criminal life. And when an unforeseen murder pressures the family and their loyalty to each other, tension builds as love and violence become impossible to separate.
Jeanette Nordahl and Ingeborg Topsøe are two talented women who have joined forces to create a powerful and gripping thriller. Nordahl, a director with a background in dark drama and thrillers, brings her unique vision to the project, while Topsøe, a writer with a gift for dialogue, brings the characters to life. Together, they have created a film that is both visually stunning and emotionally powerful.
The Reasons "Wildland" Is Worth Watching
"Wildland" is a great film for several reasons, but one of the best is Ida, the lesbian character. Ida is a complex and interesting character, and her story is compelling and beautifully told.
Ida Is A Complex And Interesting Character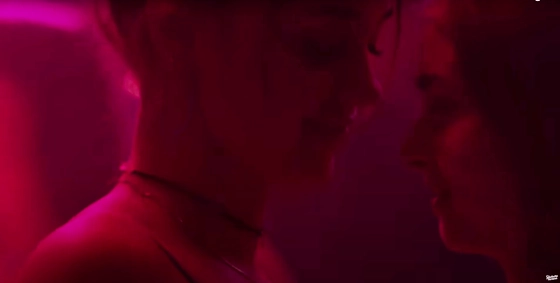 Ida goes through a lot in this movie. She starts by losing her mom in a car crash, which is tough enough. But then she gets taken in by her aunt, who turns out to be the head of a criminal debt collection enterprise. Ida has to break the law to integrate with her new family, and she ends up getting involved in a violent and criminal life. Things go awry when she becomes involved in one of Jonas' affairs. It's a lot for Ida to handle, and she goes through some tough times. But she ultimately comes out stronger for it.
On another side, Anna's relationship with Ida's cousin David has made Ida increasingly worried. Anna is getting out of her mother's house and plans to move in with David, but she's unaware of Bodil's power over her sons and their whereabouts. Ida feels Anna deserves more than what David is giving to her and wants her to break up with him so she can find someone who will love and care for her the way she deserves. While Anna is excited about finally being independent, Ida can't help but worry about her safety and well-being. She knows all too well the dangers of Bodil's influence and doesn't want Anna to get caught in the middle of it.
"Wildland" Is Breaking The Norm
Another thing that makes "Wildland" truly special is its ability to break norms and tell an extremely powerful story.
The movie does an excellent job of depicting the struggles of children in abusive households. The film portrays how abuse can have a strong negative effect on multiple generations. There aren't enough films out there that effectively portray the long-lasting effect of family and relationship issues, but "Wildland" does a great job of depicting them.
A Great Lead Actress And Supporting Cast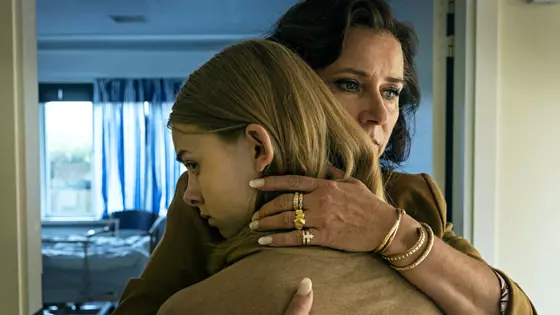 The acting in the film was excellent across the board. Sandra Guldberg Kampp did a great job in the lead role of Ida. She brought a lot of emotion and angst to the role, which made it easy for me to empathize with her character.
Sidse Babett Knudsen was also great as Ida's aunt Bodil. She played the role with a mesmerizing blend of malevolent and maternal qualities.
The other actors, including Joachim Fjelstrup, Carla Philip Røder, and Elliott Crosset Hove, all did a great job in their respective roles.
Overall, the acting was one of the strongest aspects of the film.
The Trailer For "Wildland"
The long-awaited trailer for "Wildland" is finally here, and it looks amazing!
Release Date For "Wildland"
"Wildland" is scheduled to be released in the United Kingdom and Ireland on August 13, 2021, and in the United States on August 20, 2021.
Tickets are now on sale for "Wildland", so be sure to check out the official website for more information: wildland.film.
Watch "Wildland" Online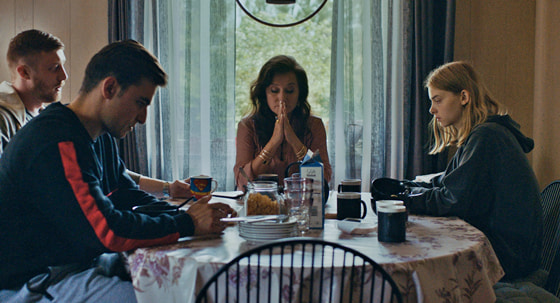 The film is now also available to watch online on a variety of platforms. You can watch it on Amazon Prime Video, AppleTV, and iTunes.
"Wildland" is an excellent film that tells a powerful story. The actors are excellent, and the plot is exciting. If you are looking for a film that is off the beaten path, then "Wildland" is worth a look.