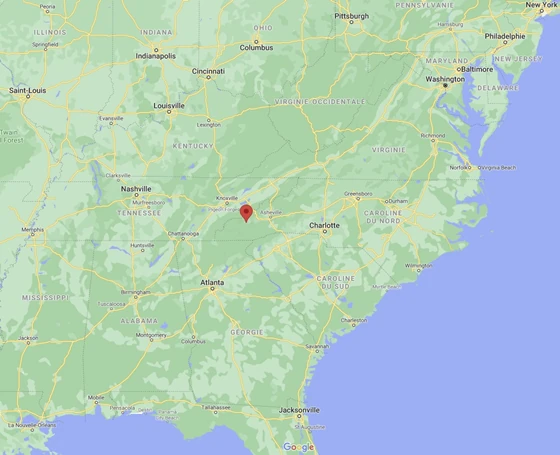 The Eastern Band of Cherokee is located on the eastern side of the Great Smoky Mountains near the Tennessee border, and it's one of three federally recognized tribes in North Carolina. The Cherokee tribe has been one of the last remaining tribes that do not allow same-sex marriages.
The Cherokee Nation is discriminating against LGBT+ people
The Cherokee tribal code defines marriage as a union between one man and one woman since 2014, and the 2015 ruling of the U.S. Supreme Court didn't change anything, as the tribe has its own laws.
Cherokee council initially ignored the proposed equal marriage law
This year, Tamara Thompson, an LGBTQ member of the Cherokee Nation, submitted a resolution to legalize same-sex marriage on the Eastern Band of Cherokee at the Qualla Boundary in North Carolina.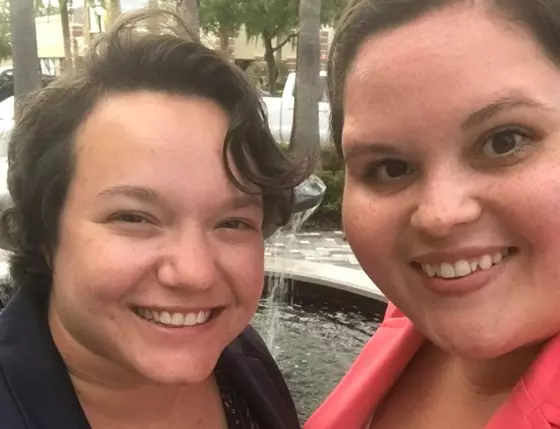 Tamara Thompson (left) and her partner Jillian Goldstein (courtesy of Tamara Thompson)
The June session
Last June, it seemed as if the Cherokee Council had not taken the marriage equality bill seriously. When Chairman Adam Wachacha reminded Council members that they had not yet reviewed Thompson's order, his remark was met with impressive silence from all other members. And in the end, Thompson's disappointment at that council session remains to this day.
"For the longest time, I thought this was simply an oversight. It's just a forgotten issue — nobody thinks this, it's just, they weren't thinking about it," she said. "Now I see it wasn't just a forgotten issue. It was a purposefully neglected issue."
Thompson had introduced a new equal marriage bill in the hope of finally getting some consideration.
The July session
The Council's inaction on the proposed law was again brought to light in July when they failed to bring up or discuss it. The members present at this session seemed content with simply ignoring its existence, leaving a disappointed public looking forward to any positive change coming their way soon enough...
The August session
The bill was reintroduced in August, and it had an amazing turn of events, with no one objecting to its consideration! The Council finally decided to vote on equal marriage during the September session.
The September session: The debate was heated
The debate over marriage equality for the Cherokee Nation took place this past September. Not all members of the town were in favor, and one man delivered an outright biblical sermon against it: Pastor Merritt Youngdeer, a Baptist minister!
"Woe unto those who call good evil and them that put darkness before light...," he said.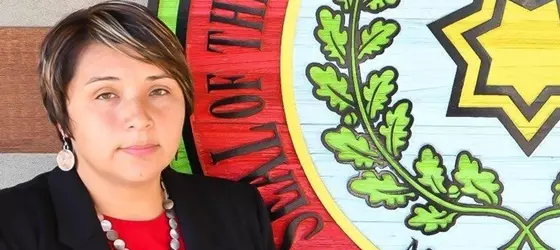 Chelsea Taylor-Saunooke (Photo from Facebook @selflessaccountableleadership)
Fortunately, Rep. Chelsea Taylor-Saunooke stepped up to the plate. She shared her personal experience and said she proposed to her girlfriend on their second anniversary and like to get married in a traditional Cherokee wedding.
"She's my fiancé. I hope we can get married here. If not. Maybe I can wait for the day to come. But thank you to those who aren't in support for violating your co-council member's rights," said Saunooke.
Taylor-Saunooke was the only council member to speak that day. She expressed her disappointment in how quiet the Council had been.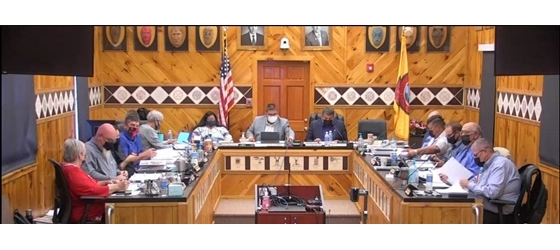 Courtesy of EBCI Tribal Council
Cherokee Tribal Council says NO to equal marriage
The Cherokee Tribal Council rejected the attempted change in the law that would have legalized same-sex marriages on the Qualla border. The final vote was 8 for rejecting, 3 council members voting yes to legalizing marriage equality, and 1 abstention.
What happened to the gender-neutral language proposal?
This time, Principal Chief Richard Sneed proposed an amendment to remove gender-specific language from their marriage code in favor of a more inclusive version that can be used by anyone!
"This is really a simple civil rights issue is what it comes down to," said Sneed. "As a tribal government, we should not be passing laws that contain discriminatory language, and our current marriage law, 50-1, does include discriminatory language as it only recognizes marriage between a man and a woman."
It's a shame that the proposal was rejected. It seemed like such a good compromise!
Conclusion
The Cherokee Nation Council voted against equal marriage, but the issue is far from over. Thompson and LGBTQ Cherokee people are determined to change minds on this issue.
"It'll get fixed no matter what, but it's going to take us to probably charge them criminally and sue them in court before they'll do it," Thompson said, "but we're gonna get it."

"We will not be just walking away," she added.