As in many other U.S. states, Louisiana's trans sports ban is designed to prohibit transgender athletes, and particularly girls and women, from playing a sport consistent with their gender identity.
Not the first time that Republicans have tried to pass such law
They proposed restrictions in 31 states and pushed through similar bans in eight states this year - Arkansas, Alabama, Florida, Mississippi, Montana, South Dakota, Tennessee, and West Virginia.
The vote of Louisiana House
The Louisiana House voted 68-30 in favor of overriding Edwards' veto, but it fell two votes short of the amount needed to push the ban into law.
Louisiana Governor John Bel Edwards keeps protecting LGBT people against discrimination based on sexual orientation and gender identity.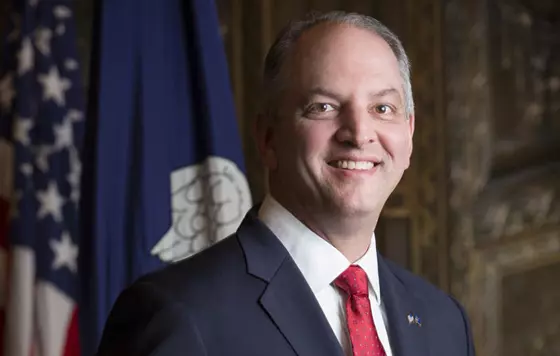 Louisiana Governor John Bel Edwards
Louisiana's Republican-led effort to override Democratic Gov. John Bel Edwards' veto of a transgender sports ban failed. It was the latest round of state-level battles over transgender rights.
A tough year for LGBTQ rights
It has been a tough year for LGBTQ people, especially transgender people. According to the Human Rights Campaign, "so far in 2021, 25 anti-LGBTQ bills have been enacted into law; and more than 250 anti-LGBTQ bills have been under consideration in state legislatures across the country. Of those, more than 130 directly target transgender people."
This is an ongoing story, and the future of LGBTQ rights in Louisiana will depend on what happens next.