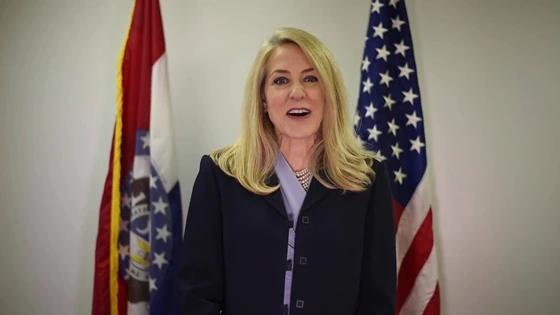 Rep. Tracy McCreery
It's not for lack of trying. Rep. Tracy McCreery has filed an amendment to House Revision Bill 1 that is made to remove parts of the law that are outdated.
"I want Missouri to be a place where people can live and work and go to school and love whoever they want to love," McCreery said. "I think that by striking this antiquated language it sends a message that the legislature is trying to make Missouri a more welcoming place."
As a reminder, at the moment, Missouri law states that "any purported marriage not between a man and a woman is invalid" and that same-sex marriage licenses cannot be issued in the state.
Unfortunately, things didn't go so well in the House.
Legislators rejected the amendment as violating procedure, as House Revision Bill 1 cannot be amended on the House floor.
Republican representatives invited the amendment's supporters to introduce a bill instead of an amendment, but if they introduced a bill, legislators would immediately send it to a House committee where it would quietly go to die as McCreery explained.
"If I had a bill that would propose that (striking the statute), the bill would not get a hearing, and it would just be referred to a committee on the last day of session," McCreery said. "So I don't have any pathway for this."
She continued: "The reason I keep trying is because I think every year that goes by, more and more of my colleagues realize that Missouri does not want to have the reputation of being a state where people can't get married to the people they love."
Of course, the law banning marriage for same-sex couples is no longer applicable since the U.S. Supreme Court's decision to legalize marriage equality across the country, but it's still a long way off for Missouri to clean up its past as a state that discriminates against LGBTQ couples.