The LGBTQ Studies program expands the Child and Family Studies Program for students interested in pursuing careers in criminal justice, child development, human services, business, hospitality, and other careers that serve LGBTQ individuals.
While the LGBTQ Studies certificate program has existed at Napa Valley College since 2012, the associate of science degree in LGBTQ education has only been available since August of last year. So this year marks the first official ceremony that was held in "drive-thru" mode.
Kyler Thompson (pictured on top) and Samantha Potter both received their LGBTQ degrees with pride.
"The first time I really got engaged with LGBT culture and community was in high school in Portland, Oregon where I joined the Gay Student Alliance and had a chance to learn about people who aren't seen as normal," said Thompson, who identifies as a lesbian. "Now when I am through with college, I'd really like to open my own youth center, helping students who need additional support, especially low-income and minority students, including those who are LGBTQ."
Both studied the foundations of the LGBTQ community and the data, laws, policies, and politics that have shaped it while taking courses in sociology, psychology, child development, and philosophy, besides general education classes.
"I was able to learn not only how to be myself as a person, but how to support people who are like me," Thompson says.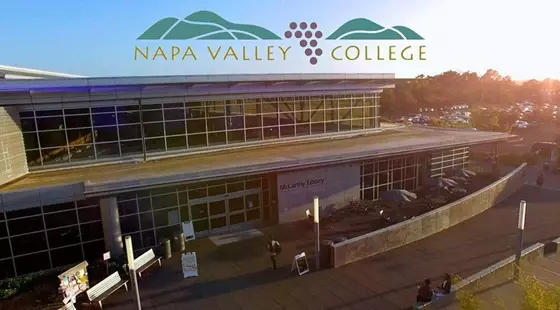 Very few community colleges currently offer LGBTQ degrees. Napa Valley College, in fact, is only the third in the state to offer it to its students along with City College of San Francisco and Sierra College.
This is in contrast to universities where LGBTQ graduations are much more prevalent. In California alone, no less than five universities offer it, including San Francisco State University, UC Berkeley, Stanford University, UC Santa Cruz, and UC Davis.
So degrees honoring LGBTQ students continue to grow across the country.
If you would like more information about Napa Valley College's LGBT program, visit the website: napavalley.edu.