This Quinnipiac University poll directly refers to Pete Buttigieg, who is a gay and married man and one of the top five candidates of the Democratic party in the 2020 presidential race.
Who is in favor of a gay president?
70% of respondents say they are open to electing a gay president
including 86% of Democrats and Independents close to democrats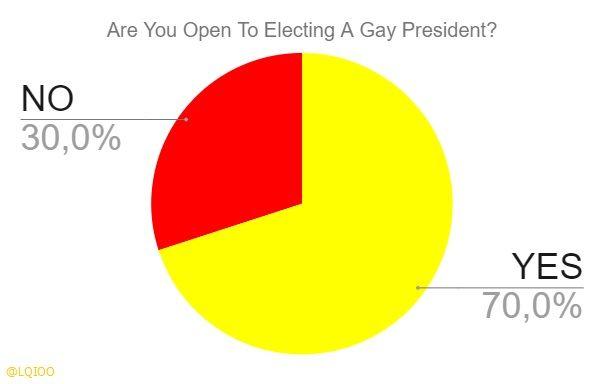 But are the United-States ready for a gay president?
only 36% believe so
40% of whom are Democrats and Independents close to Democrats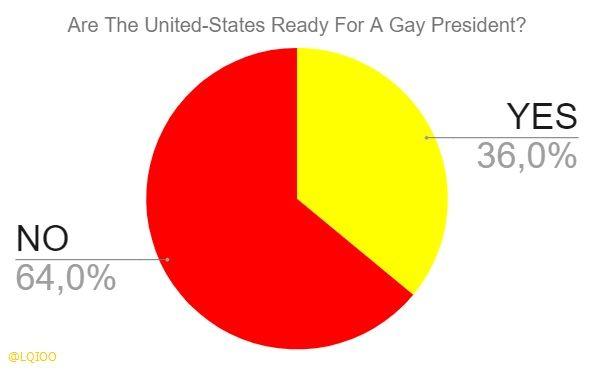 There are still too many voters who are not ready:
58% of Republicans
32% of Independents
11% of Democrats (some said they had to wait to see if Pete could be qualified before they could decide.)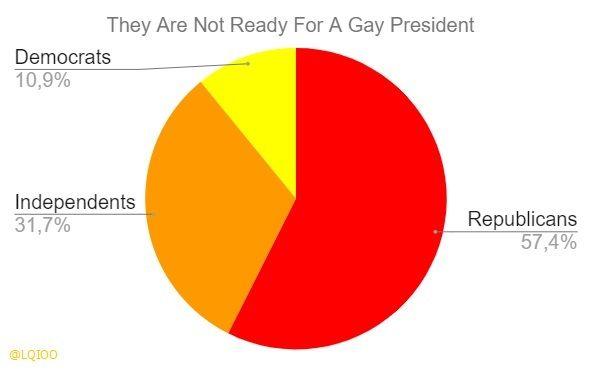 When I look at these figures, I honestly expected more opposition, not you? 58% of Republicans. I would have thought of 70%, perhaps even 76%, with the atmosphere of hatred that has developed since Trump's election.
For the time being, Pete Buttigieg's sexuality is still a barrier for many people. They still focus too much on this before they think about his skills.
Are Americans ready for a female president?
Beyond that, the survey also highlighted a brand new fact, a great evolution, namely that the United States are ready for a woman president!
From now on, those who are against it only represent:
36% of Republicans
15% of Independents
8% of Democrats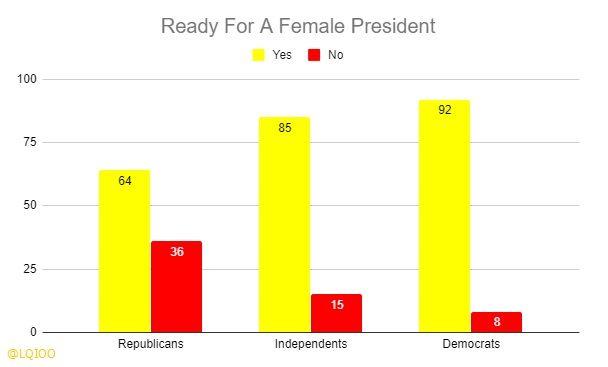 What an evolution in four years!
By the way, do you want to know the next President of the United States? Or at least to have a very clear idea of the winner? I mean before everyone else?
I'll show you something I've learned recently. First, let me explain the concept to you.
To be a good leader, whether in a company, in sport or politics, you have to show the future; you have to give people hope.
And if you don't, if you stay in the present, people don't follow you.
So you have to look at the slogans:
1992
George Bush "A Proud Tradition" (present) = lost
Bill Clinton "It's Time To Change America" (future) = won
2008
John McCain "Country First" (present) = lost
Barack Obama "Change We Need" (future) = won
2016
Hillary Clinton "I'm With Her" or "Stronger Together" (present) = lost
Donald Trump "Make America Great Again" (future) = won
It's crazy, isn't it? So look closely at the candidates' slogans and ask yourself if he/she is talking about the future, it will give you an idea of who will have a chance and who won't.
Resources: 'Expert Secrets' by Russell Brunson