Just a few years ago, we were talking about women being discharged from the U.S. military for being a lesbian or a transgender individual because of anti-LGBTQ policies such as "Don't Ask, Don't Tell" (DADT) in place at the time.
Then, under the Obama administration, we saw the first advances in LGBTQ rights in the military marked by the removal of DADT.
Today, here are two LGBTQ women who are proudly taking on important roles within the Defense Department.
Brenda Sue Fulton Appointed Assistant Secretary for Manpower and Reserve Affairs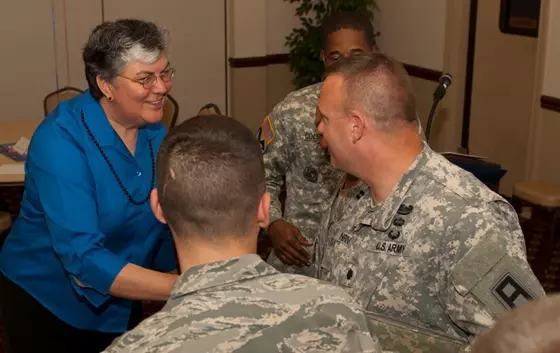 Sue Fulton (Photo By Sgt. st Class Stanley Maszczak)
Sue Fulton has worked extensively for LGBTQ service members throughout her life.
Graduating from the prestigious West Point Academy in 1980 where she was among the first women to attend, Fulton was then discharged from the military six years later for being a lesbian after obtaining the rank of captain.
She advocated against the "Don't Ask, Don't Tell" policy and the ban on transgender people serving in the military implemented by the Trump administration.
Appointed in 2011 by President Obama to serve as chairperson on the United States Military Academy Board of Visitors, Fulton also found KnightsOut, an organization for LGBTQ West Point graduates, co-founded SPART*A, an advocacy group for trans military veterans, and is a founding member of OutServe-SLDN, an LGBTQ veteran advocacy coalition.
Before she was appointed Assistant Secretary for Manpower and Reserve Affairs by President Biden, Fulton was the chief administrator of the New Jersey Motor Vehicle Commission.
Cathy Renna
Cathy Renna, the communications director of the National LGBTQ Task Force, praised Sue Fulton's appointment in a statement.
"Her combination of military service, private sector experience, and government leadership, as well as her strong advocacy for women, people of color, and the LGBTQ community should make us all proud and hopeful for a more equitable, diverse, and effective military for those that choose to serve," Renna said.
Shawn Skelly Appointed Assistant Secretary of Readiness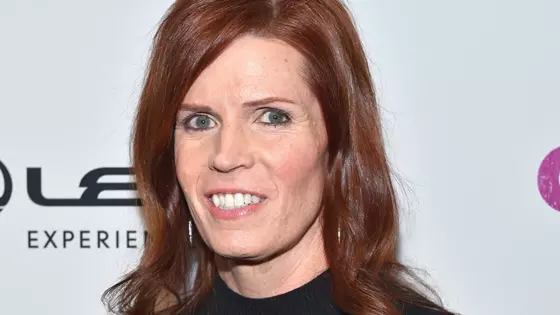 Shawn Skelly
Shawn Skelly served in the U.S. Navy for 20 years, earning a master's degree from the U.S. Naval College and becoming a Lieutenant Commander.
After retirement, she was appointed Director of the Executive Secretariat in the Department of Transportation by the Obama Administration. She also served as Special Assistant to the Undersecretary of Defense for Acquisition, Technology, and Logistics.
As a result of this presidential appointment, she made history in our community by becoming the first-ever transgender woman to be appointed by a President.
During the second term of the Obama administration, Skelly was appointed to the National Commission on Military, National, and Public Service.
Before being appointed as a member of President Biden's Defense Department transition team last November, Shawn Skelly worked for the national security technology company, CACI International.
Luke Scheusener
She also co-founded the nonprofit affinity group Out in National Security (ONS) with Luke Scheusener, who praised her commitment.
"Shawn is first and foremost a public servant. She has dedicated her life to serving the United States in and out of uniform. That extends to her decision to co-found and President of ONS," he said in a statement. "She has been a stalwart advocate for our community and for LGBTQIA+ national security professionals."
If confirmed in the position, Skelly will become the highest-ranking transgender woman in the Pentagon.
"Representation matters. Congratulations to both Shawn Skelly and Brenda Sue Fulton on their historic appointments," the Human Rights Campaign wrote in a tweet.
I'm sure these two women make many of us proud.