As I was telling you the other week, a bill was introduced by Utah Governor Gary Herbert himself in 2019.
Herbert spent a good part of the year working on it.
In February, the legislators defeated a first bill, but Herbert noted the criticisms received and then asked the state's Psychologist Licensing Board to define a complete rule that would take into account the remarks made on the first bill.
Later in 2019, the new measure was formally introduced.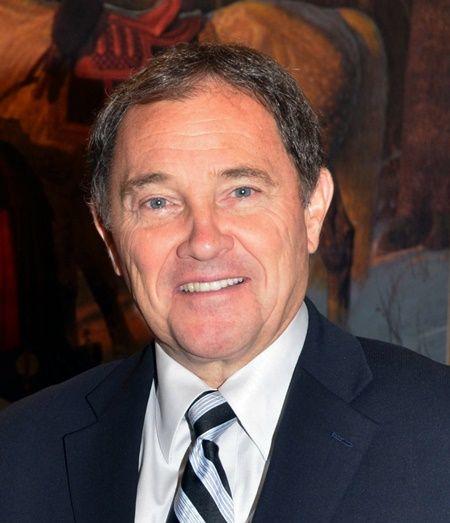 Governor Gary Herbert
A few months later, in October, however, doubts arose regarding its success.
The Mormon Church, the Church of Jesus Christ of Latter-day Saints, initially opposed the new version even though it had been in favor of the previously defeated bill. But they supported the final rule proposed in November.
The law was therefore approved by the legislators and has already entered into force.
Its purpose is to ban "conversion therapies" in Utah that you may also know as "ex-gay cures" or "reparative therapies". All of these names are associated with therapies whose goal is to forcibly "change" someone's sexual orientation or gender identity.
Of course, this doesn't work. It eventually raises suicidal and depressed feelings. Both the American Medical Association and the American Academy of Child and Adolescent Psychiatry have strongly condemned "conversion therapies".
The Utah ban thus protects young LGBTQ minors.
The law provides for sanctions. Any state-licensed mental health therapists who violate the law may have his or her license suspended or revoked.
However, neither members of the clergy nor religious counselors will be subject to this rule if they act in a "religious capacity".
Parents or grandparents of the minor are also excluded from the prohibition if they are "acting substantially in the capacity of a parent or grandparent and not in the capacity of a mental health therapist."
LGBTQ associations welcomed the good news, which represents an important step in one of the most conservative states in the United States.
"The Trevor Project commends the State of Utah for taking bold action to protect thousands of LGBTQ young people in Utah from the discredited practice of conversion therapy. This is historic progress and further proof that protecting youth from this danger transcends regional or political divides," Casey Pick, the group's senior fellow for advocacy and government affairs, said.
Troy Williams, executive director at Equality Utah, added, "People have a lot of stereotypes about Utah, but over the past five years we've really been able to break through a very conservative culture to actually advance L.G.B.T. rights."
This makes Utah the 19th state in the United States to ban "conversion therapy".
Other states such as New York, Colorado, Maine, Massachusetts, the District of Columbia and Puerto Rico have passed similar laws in recent years, and we can also see a growing number of municipalities banning "conversion therapies" for LGBTQ minors.