Okayama Now Recognizes Same-Sex Couples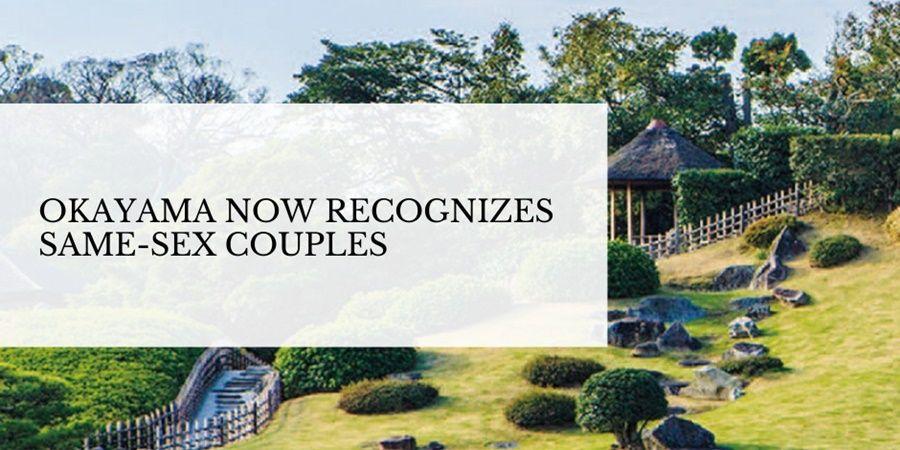 In Japan, equal marriage and civil unions are not open to same-sex couples, as we saw in an article on the initiative launched to bring businesses together and put pressure on the government to legalize marriage equality. Here is another initiative I am sure you're going to like.
The city of Okayama, in western Japan, has wanted to recognize LGBTQ relationships for some time.
The first step was to update the partnership certificates registration process to remove the notion of gender.
The Okayama administration also wondered how the population of the city would perceive this, and whether there would be any sanctions from the government as these certificates are not recognized at the national level.
But since fifty Japanese municipalities have already agreed to issue certificates to same-sex couples without any problem, Okayama decided to do the same to allow local recognition.
The first same-sex partnership certificates will be issued in the city from July 1, 2020.
Additionally, Okayama has concluded agreements with other cities so that same-sex couples can continue to be recognized even if they move to another city.
For example, the city has agreed on reciprocal recognition with Soja, another city in Okayama Prefecture, Hiroshima, and Takamatsu, in Kagawa Prefecture.
Clearly, this was a necessity. Some people in the city had no recognition, and this led to complicated situations that needed to be resolved.
And it was also the right time, as the population was increasingly supporting the advancement of LGBTQ rights in Japan.
Here is one more Japanese city to officially recognize LGBTQ couples!
Stay Informed
When you subscribe to the blog, we will send you an e-mail when there are new updates on the site so you wouldn't miss them.
Comments
No comments made yet. Be the first to submit a comment