Ellen DeGeneres To Be Honored At The 2019 Golden Globes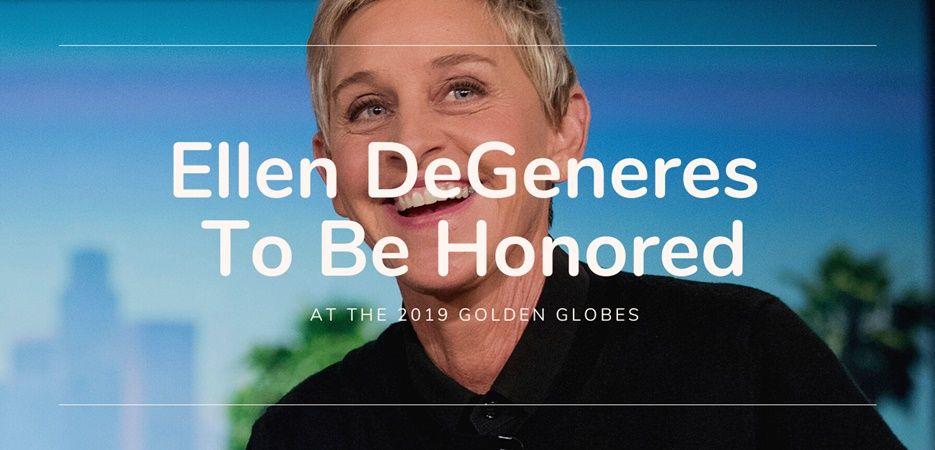 Ellen DeGeneres is one of those pioneering lesbians who has marked our lives for the past 25 years.
Her contribution to the visibility of LGBTQ+ women with her series and television show, 'The Ellen DeGeneres Show,' is not to be questioned.
That is why, with joy, and with a certain pride because it doesn't happen every day, I announce that Ellen DeGeneres will be honored with the Carol Burnett Award at the 77th Golden Globes ceremony on January 5, 2020.
The Carol Burnett Award was created last year and is to be awarded annually to an individual "who has made outstanding contributions to the television medium on or off the screen."
President of the Hollywood Foreign Press Association (HFPA) Lorenzo Soria said in an official statement:
"From her sitcoms to stand-up, to becoming a household staple on daytime television, [Ellen DeGeneres] is a pioneer who has captivated audiences for nearly 25 years with her undeniable charm and wit.

"In addition to her television success, she's an advocate and philanthropist, lending her voice to those who don't have one, and spreading kindness and joy through the power of her platform."
Disparaged after her coming-out, Ellen is now acclaimed.
By imposing her personality on television while remaining herself, a woman proud to be lesbian, she was able to change mentalities and shake up society.
Surely her courage would have allowed her to live her lesbian life freely and would have helped others to do the same.
Ellen DeGeneres is a role model for a whole generation of LGBTQ+ women.
Comments
No comments made yet. Be the first to submit a comment