Dayton Pride March Organizers Delayed The Event To August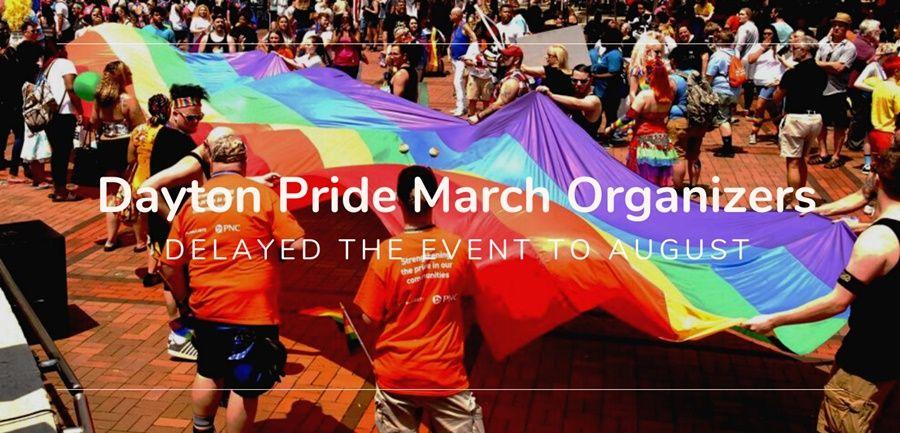 Many events have already been postponed or even canceled because of the coronavirus and we are approaching the Pride March time so the question is... will they be canceled or postponed?
Today, let's talk about the Dayton Pride March in Dayton, Ohio that is one of the first to be delayed.
The coronavirus is preventing us from coming together to avoid being infected and then spreading the virus that is undermining our health care systems.
The infected cases and death curves are getting better in Europe. After a terrifying period, Things finally seem to improve, as they were in China. Even if nothing is over yet.
The organizers of the Dayton Pride March, originally planned for June 5, have agreed to postpone the event, now planned for August 21-23, 2020.
Greater Dayton LGBT Center President R. J. McKay said in a statement the decision was not an easy one to make.
"We all know that our world has been turned upside-down by the COVID-19 pandemic. We are all living a 'new normal' and we all have to take big steps to protect our health and the health of everyone in our community. It is with your health in mind that the Board of Directors of the Greater Dayton LGBT Center has decided to postpone our annual LGBTQ+ Pride celebration this year. It was a heartbreaking decision, but we are dedicated to holding Pride this year while doing what we can to keep everyone as safe as possible. The new date for Dayton LGBTQ+ Pride will be August 21-23, 2020.
"We felt it would not be in your best interest to hold the festivities in June this year. The Ohio Department of Health has recently extended the Stay-at-home order until May 1st. Even if we are able to socialize after that date, we know that it will take our state and our community some time to bounce back both emotionally and financially. Pushing Pride back to August should give us the needed time to let this run its course and to overcome our current situation. It is our hope that the COVID-19 peak is long past by August and we are able to gather without the overwhelming emotions brought by this pandemic.
"We hope that you and your family stay safe during this time of great uncertainty. Please feel free to reach out to The Center to help you with referrals for resources you may need during these uncertain times. We know the community is wanting to get through this and return to as much normalcy as possible. It is our firm intention to hold Pride in August this year, showing that we will once again RISE UP to conquer difficulties, united together as a community. We look forward to seeing you in August."
Comments
No comments made yet. Be the first to submit a comment