An Online Global Pride To Replace The Cancelled Pride Parades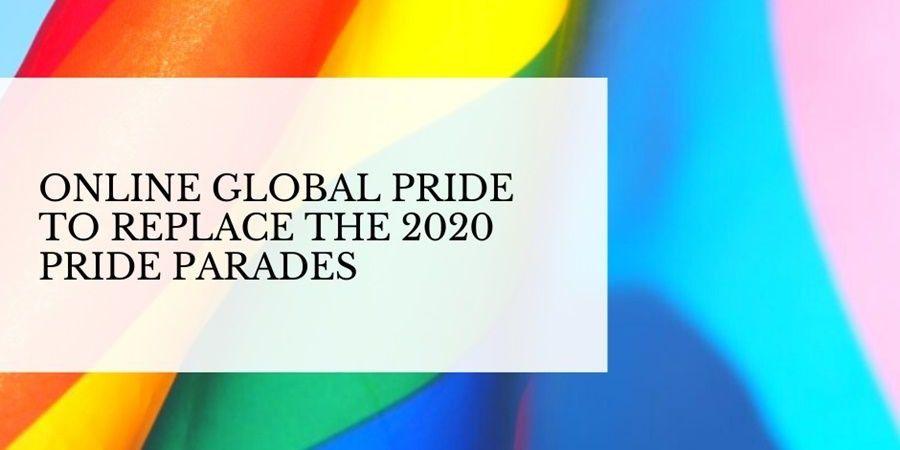 I was talking about the Dayton Pride Parade the other day, which for the moment has been postponed to August, but generally speaking, many Pride Marches are canceled around the world.
Every Week The List Is Growing
For example, San Francisco recently announced the cancellation of Pride events.
"This was not a decision we arrived at lightly," San Francisco Pride Executive Director Fred Lopez said in a press release. "Far from it: our staff has been in frequent talks with our board, our production team, our partners at many departments of City Hall, officials at other Pride organizations worldwide — and most of all, our LGBTQ communities."
The Boston, Annapolis and New York City Prides have also been canceled in the United States. Over 300 parades will not take place around the world.
We all want to celebrate our Pride in belonging to this beautiful LGBTQ community and who doesn't want to have fun right now? We might, of course, wait until the end of the coronavirus pandemic that prevents these events from taking place, but we still don't know when we'll be able to gather again. So, rather than moping at home, Pride Marches organizers around the world got in touch and found a solution: to organize an online Global Pride on June 27!

InterPride and the European Pride Organizers Association worked with national LGBTQ Pride organizations in the United States, Canada, Germany, Sweden, the United Kingdom, Southern Africa, Asia, Oceania, and Latin America to create the first-ever Global Pride.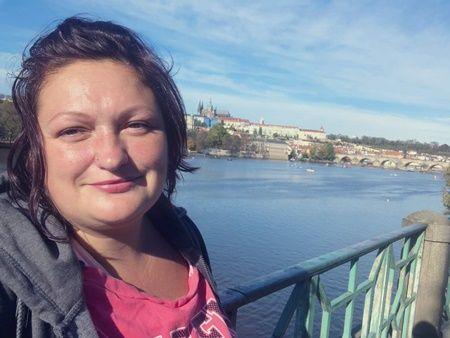 Kristine Garina - Photo from Twitter
"The unprecedented challenges of COVID-19 mean that most Prides will not take place as planned in 2020, but we're determined that this won't stop us from coming together as a united, strong LGBTQIA+ community to celebrate who we are and what we stand for," said Kristine Garina, president of the European Pride Organizers Association and Chair of Baltic Pride in Latvia.

"Global Pride will show the LGBTQIA+ movement for the very best it can be, showing solidarity at a time when so many of us are mourning and strength when so many of us are feeling isolated and lonely. Above all, we will show our resilience and determination that Pride will be back bigger and stronger than ever before.

"For millions of people around the globe, Pride is their one opportunity each year to come together and feel a part of a community, to feel loved, connected and to know they aren't alone," Garina continued. "It's essential this year that as Pride organizers, we ensure there is still the opportunity to connect, even if we are connecting from home."
So What Can We Expect From This Virtual Pride?
The event will feature contributions from organizations worldwide, speeches from human rights activists, and musical performances. It will be live-streamed online for 24 hours for free, following time zones from the East of the world to the West.
As Steve Taylor, spokesman for the European Pride Organizers Association (EPOA), explained, the event will start in East Asia, Australia, and New Zealand, then move around Europe and Africa to the western United States.
Organizers hope that as many people as possible will attend the celebration. The streaming platform has yet to be confirmed. I'll have more detail about that in the coming weeks.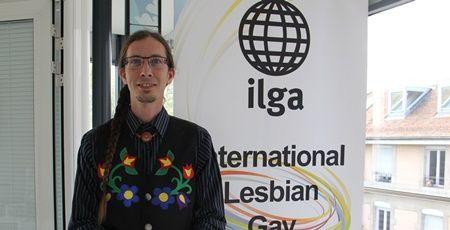 J. Andrew Baker
"We need community and connection more than ever," J. Andrew Baker, co-president of InterPride, said. "[Global Pride] gives us an opportunity to both connect and celebrate the LGBTQIA+ community's resilience in the face of this pandemic and the true spirit of Pride.

"Pride 2020 represents a milestone for Pride events, with many honoring the 50th anniversary of their first gatherings and marches, such as New York to the first Gandhinagar Pride this year and we would not let that pass without recognition and celebration."
Comments
No comments made yet. Be the first to submit a comment