The List Of The 2020 Virtual Pride Events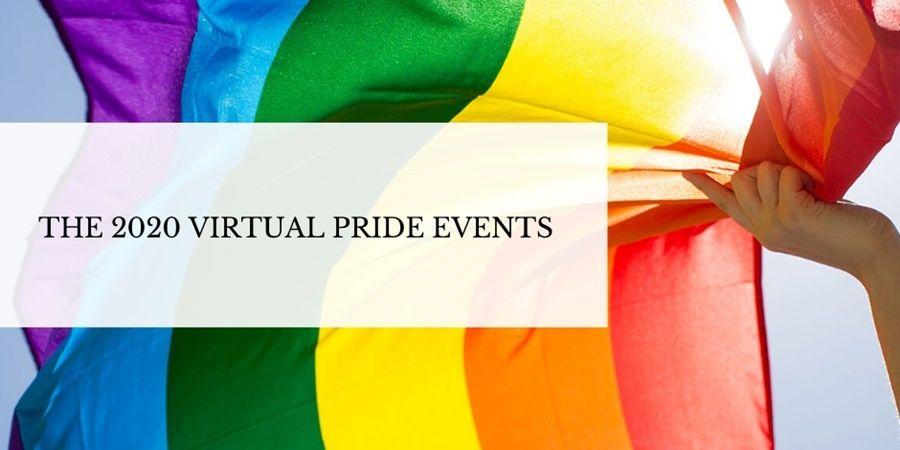 Close to 500 Pride Marches have been postponed or canceled due to the coronavirus according to European Pride Organizers Association's global list, but more events will be held virtually to celebrate Pride Month.
Depending on where you live, it may not be possible at this time to gather by thousands.
You may be in a country where the situation is almost back to normal, but large gatherings aren't allowed yet.
Or maybe you're in South America, which in recent weeks has become the epicenter of the coronavirus pandemic, and so Marches won't be possible by the end of the month.
With the uncertainty of when this will be possible, it is difficult for organizers to plan an event, as they need to reserve staff, guests, and equipment for the parade and shows.
And I'm not even talking about the fact that organizers are unlikely to appear responsible for creating clusters.
But no virus will stop LGBTQ+ people to celebrate their Pride!
Teams organizing these events have remained in touch during the confinement and set up a virtual LGBTQ+ Pride to celebrate Pride Month in June as usual.
This year is a significant year for our community, as we mark the 50th anniversary of the Pride Marches.
Here's a summary of this month's events you may attend.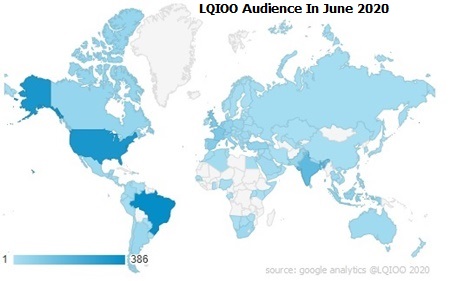 Since you're now from 122 countries, territories or islands, I can't list everything :), but feel free to share events as comments below.
Happy Pride Month!!!!
JUNE 2020
Every day - Arizona - USA
1 new video per day. virtualazpride.org
Every day - Nashville part 1/2 - USA
Each Thursday, Fabulous cocktail lessons. nashvillepride.org
Each Friday at 9:00 PM, live entertainment and interviews.
Every day - Rhode Island - USA
Virtual events (contests, art galleries, virtual parade, ...). prideri.org
Every Saturday until July 11 - Victoria - Canada
To watch on YouTube at 8 PM.
Every day until June 30 - Sydney - Australia
Many events planned. sydneypride.com
Every day until July 1 - Pride Circle - India
21-day challenge! thepridecircle.com
June 12-14 - Portland - USA
On Zoom and social media, karaoke, speeches, interviews, performances, online Pride Parade. prideportland.org
ON JUNE 13
6-hour virtual concert. bostonpride.org
Capital Pride in Washington, DC, part 1/2 - USA
Capital Pridemobile & Rainbow Blast will take you through all 8 wards of the district. capitalpride.org
Aka the Fruit Loop Pride. From 8 PM to 9.30 PM, many live shows.
On Facebook, a special online karaoke concert with the participation of some of Bulgaria's most famous musicians, drag queens, dancers, and special surprises.
A collaboration between Cycling UK, Pride Out, and author Emily Chappel. prideout.co.uk/prideride
To participate:
Wear something rainbow
Mark your ride and your #OurPrideRide photos on social media.
June 13-14 - LA Pride - USA
On ABC7, interviews, music, shows.
June 13-21 - Shanghai - China
Many events every day! shpride.com
June 14-20 - Saskatoon - Canada
A showcase of film, dance, spoken word, discussions, drag, and musical performances, youth events. saskatoonpride.ca
June 18-28 - Dublin Digital Pride Festival & Parade - Ireland
Interactive virtual parade the last day and a concert. dublinpride.ie
ON JUNE 19
Drag karaoke, mocktails, and a speaker series. seattlepride.org
June 19-20 - Unity Pride - UK
With musicians from the community, discussions, and panels. uniteuk1.com/unity-pride/
ON JUNE 20
Wareham BiFi Festival - UK
Streaming on Twitch. Debates, entertainment with artists, and an after-party with a DJ! biprideuk.org/events/
Essex Pride Uploaded - Essex UK
On YouTube, exclusive live shows and messages of support, as well as feedback on some of your favorite moments and past performances at Essex Pride. essexpride.org
Aka Reel Pride
7-hour event of films and documentaries. pridehouston.org/event/reel-pride-pride-film-fest-2020
Aka the Queer Pride Inside
Live streaming on CBC Gem at 9 PM EST. Cabaret events. pridetoronto.com/virtualpride
On social media, #LaSicurezzaDeiDiritti #TorinoPride. torinopride.it
JUNE 20-21
Chicago Pride Parade - USA
Through Twitch. Shows and music. chicago.gopride.com
Entertaining and educational content. denverpride.org
June 22-26 #WorkPride - Worldwide
A global online conference offering a series of events for professionals, graduates, inclusive employers, and all those who believe in equality in the workplace. mygwork.com
June 25-27 - Barcelona - Spain
Streaming and online activities. pridebarcelona.org
ON JUNE 26
We're Funny That Way - Canada
Aka the world's first queer performance festival
Live streaming on CBC Gem at 8 PM EST. werefunnythatway.org
ON JUNE 27
Virtual youth event on Minecraft Java Edition and Discord. seattlepride.org
On globalpride2020.org and YouTube
The world's first virtual Pride. 24 hours of speeches, shows, and Pride content with presidents and superstar celebrities from all around the world.
June 27-28 - San Francisco - USA
13 hours of drag performances, speeches, and music. sfpride.org
ON JUNE 28
On ABC7, a commemoration of LGBTQ activists of the past decades who have done a lot for the community. Performance by Janelle Monae and Billy Porter. nycpride.org
A collaboration between Amnesty International UK, Black Pride UK, Stonewall, ParaPride with LGBTI+ artists, musicians, actors, DJs, and activists for a series of shows, conferences, and workshops.
Events to celebrate the LGBTQ+ Pride Day.
JULY 2020
July 1-5 - Madrid Part 2/2 - Spain
Many events.
July 11 - Luxembourg - Luxembourg
On Facebook. Music, DJs, drag performances, and more!
July 25 - Houston part 2/3 - USA
Through Zoom. Virtual Human Rights Conference. pridehouston.org
AUGUST 2020
August 29 - Pride At Home UK - UK
Have a picnic, barbecue, or party at home and share a photo or video on social media on the same day with the hashtag #PrideAtHomeUK.
FALL - WINTER 2020
Fall - Houston part 3/3 - USA
#postponed pridehouston.org
Fall - Capital Pride in Washington, DC part 2/2 - USA
#postponed capitalpride.org
Fall - Nashville part 2/2 - USA
#postponed nashvillepride.org
October 10 - Atlanta - USA
#postponed atlantapride.org
November 7-8 - Phoenix - USA
#postponed virtualazpride.org
NO DATE YET
[almost all largest cities] Parades - France
#postponed
#postponed calgarypride.ca
#postponed vancouverpride.ca
#postponed fiertemtl.com
Comments
No comments made yet. Be the first to submit a comment