Jill Sobule Presents Her New Musical "F*ck 7th Grade"

Jill Sobule is back with a new musical that is sure to entertain. "F*ck 7th Grade" tells Sobule's own story, from her pre-pubescent inner turmoil to her current place as a respected artist in the music industry. This new musical is a must-see for anyone who loves Sobule's music or just wants to have a good time. Sobule has a knack for making the most serious subjects accessible and entertaining, and "F*ck 7th Grade" will be no exception. Don't miss this fantastic brand-new musical!
Jill Sobule: An Iconic Queer Singer-Songwriter
Jill Sobule is a queer singer-songwriter who is best known for her iconic song "I Kissed a Girl," which was one of the first openly gay songs to reach the Billboard Top 20.
But Sobule is more than just a singer-songwriter - she's also an artist who uses her platform to raise critical issues and provoke thought among her listeners. She has always been a powerful voice for social change, whether performing with Neil Young, Billy Bragg, Cyndi Lauper, Warren Zevon, or Neil Diamond.
In her latest album "Nostalgia Kills," Sobule tackles big topics like LGBTQ rights, teen mental health, and our society's obsession with youth.
By taking a personal look at these issues, Sobule reminds us that the fight for justice is never over. And while the world can sometimes seem like a dark place, her music offers a ray of hope - reminding us that we all have the power to make a difference.
Now, Sobule tells her own story in a new musical called "F*ck 7th Grade" which I'll share with you below.
"F*CK 7th Grade" Musical by Jill Sobule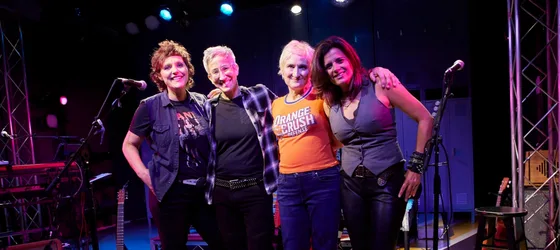 The show is set in the 1970s. It tells the story of Sobule's journey from her inner turmoil as a teenager to her current respected position in the music industry.
Along the way, Sobule shares her joy at getting a recording contract, her frustration with the politics of the music industry, and her experience as a gay artist.
It's an intimate look at an artist's experience growing up and finding herself in the world. Sobule's songs are funny and sad, angry and hopeful, and they offer a rare insight into the mind of a gifted songwriter.
With direction by Lisa Peterson and musical direction by Julie Wolf, "F*ck 7th Grade" creates an incredible musical experience and takes audiences through a Rock'n'Roll celebration. The original songs by Jill Sobule like "Strawberry Gloss," "Mexican Wrestler," or "I Put My Headphones" are both funny and moving. They add an extra layer of emotion to the stories she tells.
This queer musical memoir was actually an idea developed by Sobule herself that was then transcribed by the playwright Liza Birkenmeier. Birkenmeier does an amazing job of capturing the awkwardness, humor, and pain of adolescence in a way that is both relatable and entertaining.
On stage, in addition to Sobule, the cast includes Nini Camps, Kristen Ellis-Henderson, and Julie Wolf, three extremely talented musicians.
Nini Camps and Kristen Ellis-Henderson are both members of the all-girl rock band Antigone Rising, which has toured with the Rolling Stones, Aerosmith, and Melissa Etheridge, among others.
Julie Wolf is a solo artist who has worked with amazing artists like Ani DiFranco.
All three women bring a wealth of talent and experience to the production. Sobule is supported by some of the most talented musicians in the business, making for a truly incredible show.
"F*ck 7th Grade" is not Sobule's first time into the world of theater; she previously wrote and starred in an Off-Broadway play called "Pink Houses" in 2006. But this is her first musical, and it's sure to be a powerful show not to be missed.
Get Your Tickets Today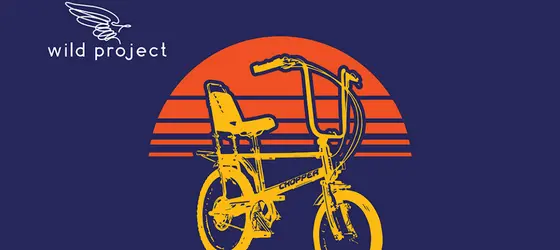 Jill Sobule's newest musical, "F*ck 7th Grade," is a story of determination and pride. Sobule tells her own story full of confidence and charisma through her music, lyrics, and stage presence. If you're looking for a fun and inspiring night out, be sure to check out one of the performances!
"F*ck 7th Grade" has added 2023 performances running from January 23 to February 11 at The Wild Project in New York City. Premium seating tickets are $55 and standard seating tickets are $45, and all tickets can be purchased at TheWildProject.org. Here's the link: thewildproject.org/performances/fck7thgrade.
Comments
No comments made yet. Be the first to submit a comment