Album "Girl Of My Dreams" By FLETCHER Is A Roller Coaster Of Emotions

FLETCHER's debut album "Girl of My Dreams" is an intense roller coaster of emotions. The album starts with the frenetic track "Sting," which sets the tone for the rest of the album. From there, FLETCHER takes you on a journey through the ups and downs of love and loss. Throughout the album, she is frank about her own experiences of love and self-love. The result is an emotionally powerful album that will resonate with anyone who has ever gone through the difficulties of life.
FLETCHER: The Pop Sensation We Needed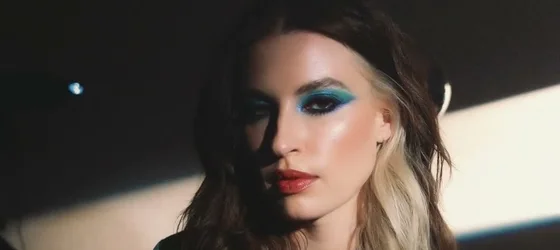 Cari Fletcher is a queer music artist who gained mainstream attention with her song "Undrunk" in 2019. But while that song put FLETCHER on the map, it was her second single, "If You're Gonna Lie," that established her as a pop force to be reckoned with.
FLETCHER's music often deals with themes of love and heartbreak, and she isn't afraid to explore the darker emotions associated with those experiences.
This ability to channel her own pain into catchy, hook-filled pop songs sets her apart from her contemporaries, and it's why she's quickly become one of the most exciting new artists in pop music.
Also, FLETCHER is a queer woman, and her songs are all about her experiences as a queer woman. In an industry that seems to churn out manufactured pop songs about straight love, FLETCHER's songs are a much-needed breath of fresh air.
On top of that, her lyrics are relevant, her production is top-notch, and her voice is beautiful. What more could you ask for?
FLETCHER released her debut album "Girl Of My Dream" a few weeks ago and this one is packed with catchy tunes that are sure to get stuck in your head for days.
Fletcher's New Record "Girl Of My Dreams"
A Mesmerizing Sound That Will Keep You Hooked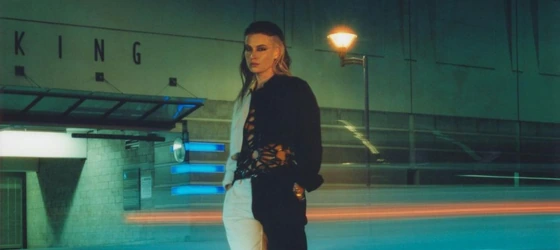 On her debut album, the singer-songwriter explores the full spectrum of love and heartbreak.
Across 13 tracks, she dives into the messy reality of relationships, offering listeners a relatable and healing balm for their own broken hearts.
From acoustic ballads to upbeat dance tracks, the record is a master class that totally engulfs you. From pop-punk to dance-pop to subtle folk, each song on the album brings its own unique energy and flavor.
Though the album is full of heartache and deeply transformative experiences, there's also a sense of hope that comes through at the end. She builds upon her signature style of boldly detailed storytelling, previously showcased in popular tracks such as "Undrunk" and "Bitter." In fact, in the second half of the album, the lyrics become more inward-looking. FLETCHER reveals her inner world with even greater depth and uninhibited honesty than before and reflects on herself with introspection and a determined sense of self-love.
The Most Memorable Tracks From "Girl Of My Dreams"
The Best Moments
Highlights include the beautiful "Birthday Girl," a soft pop-punk song about heartbreak, and "Better Version," a raw yet emotional ballad.
There's also "Her Body Is Bible," a pop song that explores the tenderness of a sapphic relationship. "Holiday" is such a pleasant song to sing along to when you're driving in the car or working out at the gym. It just really gets you pumped up and motivated. "For Cari" is a toast to self-love that punctuates this album on an upbeat note. And the song "Becky's So Hot," which we discovered not too long ago, echoes FLETCHER's intention to produce "the most honest, raw, and complete representation of the complex and sensitive-ass Pisces that I've always been."
The Most Outstanding Track
Other standout tracks on the album include "Guess We Lied," a reworked version of "If You're Gonna Lie" from FLETCHER's 2019 EP. Its catchy melody hides a bittersweet message about a relationship gone wrong.
FLETCHER's gift for crafting deeply resonant pop songs is on full display here, making "Guess We Lied" one of the most memorable tracks on the album.
My Favorite Song
"Girl of My Dreams" is one of my favorite tracks on the album. It's a fun and upbeat song that's all about building confidence and self-assurance. I love the way the bridge sounds like Metallica and then leads into a chorus that makes you feel euphoric.
A Powerful Album
FLETCHER's "Girl of My Dreams" is a powerful album that explores the raw and emotional experiences that love and separation can offer. The frank narrative of jealousy and the pain of separation is laid bare in this intimate project. And yet, despite its revealing look at some of life's most difficult aspects, the album is also full of soft pop-punk brilliance that is both exhilarating and mesmerizing.
The album exudes hope and resilience. The songs are catchy and begging to be played on repeat. They are the perfect soundtrack to any road trip or party.
So if you're on the lookout for some new music to add to your playlist, be sure to check out "Girl Of My Dreams" now available on all major music streaming platforms - FLETCHER will win you over, one song at a time.
Comments
No comments made yet. Be the first to submit a comment