Sam Smith And Kim Petras Team Up For New Single "Unholy"

Kim Petras and Sam Smith have teamed up to release a new single, "Unholy." The track is upbeat and catchy, with a chorus that will get stuck in your head for days. Kim and Sam have worked with some of the biggest names in music, such as ILYA (Ariana Grande, Jennifer Lopez), Blake Slatkin (Lizzo, 24K Golden), Cirkut (Nikki Minaj, The Weeknd), Omer Fendi (Lil Nas X), and Jimmy Napes. This is the first collaboration between the two artists, and it is sure to be a hit.
"Unholy" - A Perfect Mix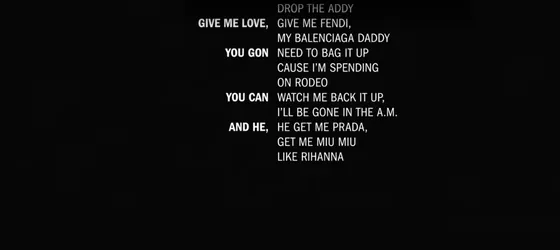 Sam Smiths' new single "Unholy" featuring Kim Petras is the perfect mix of sultry and edgy. Its hauntingly mesmerizing production and catchy beat will have you dancing the night away.
"It's a theater show in one song, and I'm so proud of it," Sam Smith told ET. "It's time for my villain era, I think. Time to get sexy.
The track was recorded in Jamaica. It features a sultry Arabic balance and a multi-vocal sound collage that is sure to get you moving.
"Unholy was made in Jamaica and was one of the most glorious creative moments I've ever had as an artist," Smith said. "I've never had so much fun making a record. It was so cathartic and freeing to experiment like this and throw out the rule book. It has also been an honor to work with Kim Petras and get to witness her brilliance. This song is about liberating oneself from the clutches of others' secrets."
Kim Petras' verse is the cherry on the cake, a fierce verse that adds just the right amount of attitude to the song.
The lyrics of "Unholy" are about a cheating husband who leaves his wife and kids at home to have fun at the Body Shop, a strip club in Los Angeles.
"Mummy don't know daddy's getting hot / At the body shop / Doin' somethin' unholy / He's sat back while she's droppin' it / She be poppin' it / Yeah, she put it down slowly / Oh-ee-oh-ee-oh, he left his kids at / Ho-ee-oh-ee-ome so he can get that / Mummy don't know daddy's getting hot / At the body shop / Doin' somethin' unholy (Woo)," Smith and Petras sing in the chorus of the song.
"Unholy" Marks A New Chapter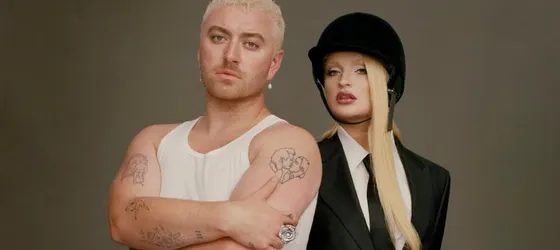 Sam Smith and Kim Petras have both enjoyed success in the pop music world, but their new song represents a new chapter in their careers. This is their first major collaboration, and it comes at a time when both are exploring new creative directions.
Get Ready For Sam Smith's Fourth Album
Sam Smith has come a long way since the release of their debut album "In The Lonely Hour" in 2014. This album was an immense success, catapulting the recording artist into the spotlight.
Now, with the release of their new single "Unholy," Smith is ready to start a new chapter in their career. The song is the second taste of what's coming from the singer's fourth album after the release of "Love Me More" in April.
"It's taken a lifetime to express this type of joy and honesty in my music. I'm so happy to have you all here with me. I hope you love it…." they said.
Kim Petras Is Coming Back With A Third Album
Kim Petras is a German transgender singer-songwriter who first gained attention when she was featured on Cheat Codes' single "Feeling of Falling" in 2016. Her unique voice and sound quickly gained her a following, and she released her first studio album, Clarity, in 2019. The album was a critical and commercial success and cemented Petras's place as one of the most exciting new pop stars around.
After the success of her second studio album, Turn Off The Light, also released in 2019, Petras released a new seven-track EP earlier this year titled "Slut Pop" that also received critical acclaim. She's now working on her third album, again after several tracks leaked online.
Listen To "Unholy"!
If you're looking for a dark, sexy track to get you nodding your head, look no further than Kim Petras and Sam Smiths' latest single, "Unholy." Press play and enjoy the official lyric video!
Watch The Official Music Video
Watch the amazing music video for "Unholy" with Maren Fidje Bjorneseth as the wife and Henry Davis as the husband:
Add "Unholy" To Your Playlist
Kim Petras and Sam Smiths' new song was released on September 22, and I have to say, I'm really enjoying it! The two artists have such different voices, but they sound great together. And the lyrics are super catchy. If you haven't listened to it yet, you should check it out. The single is now available on all major music streaming platforms. Just go to Sam Smith's official website (samsmith.world/UnholyWE) for a full list of where you can find it.
I'm really curious to know what you think of the song. Are you a fan of Sam Smith or Kim Petras? Or both? Let me know in the comments!
Comments
No comments made yet. Be the first to submit a comment