Meet POESY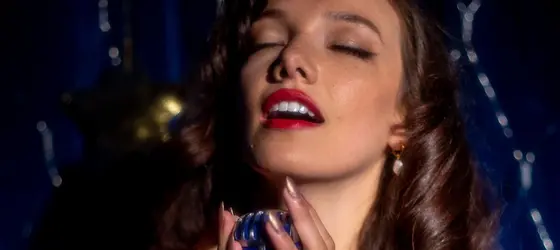 Sarah Botelho, better known by her stage name POESY, is a queer Canadian dark pop artist who came to prominence after competing in the first season of the hit Canadian music competition show The Launch. Her performance charmed the judges and the hearts of millions across Canada. Her powerful voice and captivating stage presence caught the attention of Big Machine Records, who quickly signed her to a contract.
POESY first rose to fame with the release of her single "Soldier Of Love." The song quickly climbed the Canadian music charts and reached the Billboard Top 40. She has since released several other singles that have all been well received, including "Body Language," "Diamonds," and "Multiply."
Since releasing her first single in 2018, POESY has been crafting a dark and atmospheric sound that is all her own. Her music is filled with eerie melodies, driving rhythms, and haunting lyrics, creating a sense of unease and foreboding. Yet despite the darkness of her subject matter, POESY's music is also often playful and fun. This duality is part of what makes her work so unique and compelling. It's this ability to straddle the line between light and dark that makes POESY's music so special.
This month, POESY is back with a brand new single entitled "Cynthia."
"Cynthia" By POESY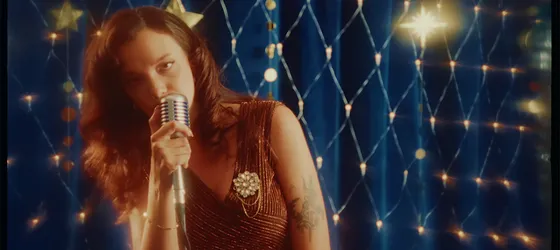 "Cynthia" is a fun, fresh track from the upcoming artist's debut album due out this fall. The track is marked by a distinctive groove, courtesy of the bassline, as well as an irresistible chorus. In addition, the singer's vocal range is on display, bolstered by disco-inspired strings.
Watch The Music Video For "Cynthia"
The video for the song, which you can check out below, contrasts sharply with the lyrics, adding a layer of humor and levity to the song. The clip tells the story of a couple whose prom night goes wrong when the other guests turn into zombies and start eating each other.
"Cynthia is influenced by the 80s. I love that it's not taking itself too seriously," POSEY shares. "As a big classic horror fan, I'm so happy with the video and how it really has that old-school cheesy haunted prom atmosphere. I hope it's a tune everyone puts on and dances to with their friends while they fantasize about their crush. Cynthia very much shows my Scorpio moon — if I'm into you, I'm really into you. Obsession can be intoxicating."
You'll notice that the song is a fun, light-hearted ode to queer romance, with POESY expressing her desire to be in a relationship with the character Cynthia.
Connect With POESY
So whether you're a fan of POESY's work or just curious to see more, be sure to check out her website and social media pages: