Recently, I introduced you to the movie "Mars One" that features a lesbian couple and premiered at the Sundance Film Festival. Well, it's not the only movie that caught my attention; there was also another original coming-out story called "Am I OK?" that world premiered during the festival.
A first look at the "Am I Ok?" movie
"Am I OK?" is the first feature film from Tig Notaro and her wife, Stephanie Allynne. It stars Dakota Johnson, Sonoya Mizuno, Jermaine Fowler, Kiersey Clemons, Molly Gordon, and Sean Hayes.
Tig Notaro and Stephanie Allynne.
The story follows longtime best friends, Jane and Lucy, who are so close that their friendship borders on a love story.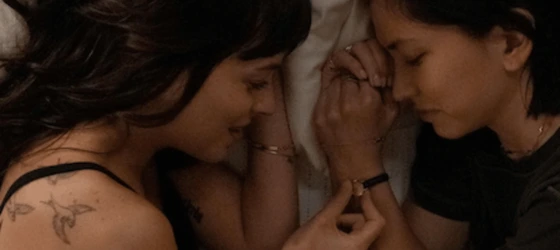 Dakota Johnson and Sonoya Mizuno.
Jane (Sonoya Mizuno) is a young British woman who has moved to the United States as a teenager. She's always felt like she wanted more from her life but never knew what that would be until one day she was offered a job in London.
On her side, Lucy (Dakota Johnson) is on a losing streak when it comes to dating men. She will gradually realize that she is attracted to women.
Only when Lucy embarks on a personal journey will she face a test of her friendship with Jane, and her sense of self, on a path she may not be entirely ready to take.
It gets even more complicated when Jane accepts the work offer in London.
A film that breaks the mold of coming-out stories
Lauren Pomerantz (Photo by Mike Rozman).
The coming-out story is a well-known one in the world of queer cinema, yet lesbian author Lauren Pomerantz (The Ellen DeGeneres Show) managed to surprise us.
Unlike so many other movies talking about coming-out stories, "Am I OK?" offers an original perspective on what it's like to come out in your thirties.
What do we think about the film?
Those who enjoy authentic stories will be sure to find this film appealing. It's not your typical romantic comedy, but rather one filled with charm and humor that has been perfectly executed by the directors!
A raw emotion under the film's comedic surface
Dakota Johnson and Sonoyi Mizuno, who play the main characters, give an excellent performance here.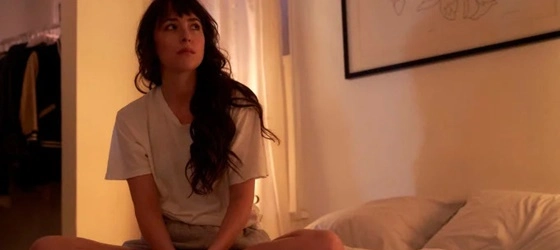 In an interview with Variety, Dakota Johnson, who plays the lesbian character, Lucy, said she felt drawn to the raw emotion under the film's comic surface.
"It's a story and subject matter that I thought was really cool, in the shape of a female buddy comedy, but there're some very real and honest and difficult internal landscapes happening within these women," she said.
The most striking scene
The best scene in this film is, without a doubt, when Lucy tells Jane that she is gay. This was such an important and interesting development for her character, and I loved how they handled it.
Want to watch "Am I OK?"
The release date of the film
The release date for "Am I OK?" is not set yet, but know that the film has been bought by Warner Bros Pictures and HBO Max so it should be available soon! Stay tuned!