The new episodes set up by this fall are sure not going to be boring with all these exciting things going to happen...
Batwoman season 3 is coming soon!
Batwoman is coming back for its third season on the CW on October 13, 2021!
The second season of Batwoman left us with so much to think about.
While Ryan Wilder, aka Batwoman, is up for the challenge of being Gotham City's hero, Luke Fox had to team up with Mary and Sophie against Black Mask, and Alice's attempt to save her sister has only resulted in another encounter with Circe, the story getting worse and more intense by the minute!
But let's examine what new things await you in season 3...
Batwoman Season 3 preview
Batwoman showrunner Caroline Dries has said that some of Batman's iconic villains - Mad Hatter, Poison Ivy, Penguin - will play a key role in season 3. This means there won't just be one baddie - we'll get to see a lot of them!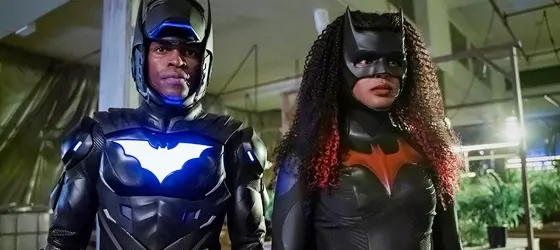 Batwing and Batwoman
Batwoman & Batwing vs. Mad Hatter
One battle that will be interesting to watch will be Batwoman vs. Mad Hatter. And to win, Batwoman will team up with Batwing, also known as Luke Fox. I can't wait to see what this duo will do. It's going to be epic!
Batwoman Season 3 episode 1
Episode 1 of season 3 is titled "Mad As a Hatter" and here is its synopsis:
"SEASON PREMIERE - As Batwoman (Javicia Leslie) continues to keep the streets of Gotham safe, Batwing (Camrus Johnson) joins in on the action, but Luke quickly realizes he hasn't quite mastered his suit. Meanwhile, as Alice (Rachel Skarsten) sits hopelessly imprisoned in Arkham, Sophie (Meagan Tandy) fully enjoys her freedom. When Ryan pays Alice a visit to ask about the bombshell she dropped - that Ryan's birth mother is still alive - Ryan must decide if she should go down the rabbit hole of her past. As Mary (Nicole Kang) prepares to finally graduate from medical school, she feels the absence of her family more than ever. But when an Alice admirer stumbles upon one of the missing Bat Trophies, Gotham and the Bat Team get mixed up in the madness, culminating in a shockingly gruesome graduation... and an equally shocking new partnership."
Batwoman Season 3 cast members & characters
This new season is bringing a load of interesting new characters, including one who's queer!
They will be back in season 3
Batwoman season 3 returns with Javicia Leslie (Ryan Wilder/Batwoman), Rachel Skarsten (Elizabeth Kane/Alice), Camrus Johnson (Luke Fox/Batwing), Nicole Kang (Mary Hamilton), Meagan Tandy (Sophie Moore), Christina Wolfe (Julia Pennyworth) and Robin Givens (Jada Jet).
They won't be back in season 3
I have some bad news for you, Batwoman fans. In season 2, we've discovered Kate Kane wasn't dead. She came back in the episode titled "Initiate Self-Destruct". This time, she was played by Wallis Day, who was replacing Ruby Rose. Well... Kate Kane is not expected to return in season 3, even if the door stays open for future seasons.
It will also be the case for Jacob Kane (Dougray Scott) that we will not see during this new season.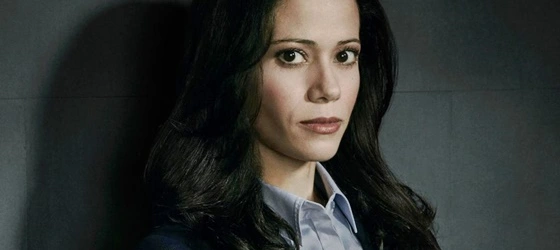 Victoria Cartagena
A new queer female character
Victoria Cartagena (Manifest) will join the cast as Renee Montoya, who is described as a "former GCPD officer who left the force when she could no longer stomach the corruption inside the department. She now runs the 'freaks division,' which hasn't seen a lot of action… until now. Righteous and pragmatic, and LGBTQ+, she's a woman with a very personal (and mysterious) mission to help clean the streets of Gotham in the right way, by whatever means necessary."
They will be new too
Robin Givens is back as a regular character after a quick first apparition in season 2. She plays Jada Jet, a powerful CEO for Jet Industries. Jada has worked her way through life's ups and downs. She is a strong woman who will do anything for her son. But Jada also has a big secret: she gave up her first-born child and, of course, some say Jada could be the birth mother of Ryan Wilder/Batwoman, who was confirmed as alive in the season 2 finale.
Nick Creegan will star as Jada's son, Marquis Jet, who is "a sexy playboy who grew up in a lavish lifestyle. Marquis is too charming for his own good and wields his power with a ne'er-do-well attitude. He views life as one big joke, and that sense of recklessness has a tendency to clash horribly with his no-nonsense mother, Jada Jet. When he meets Ryan (Leslie), he sees in her a like-minded young go-getter who, like him, is just waiting for the right opportunity to make his mark on Gotham."
Watch the trailer for Batwoman season 3 now!
The wait is over! Batwoman returns for its third season on October 13, and here's the trailer: