The Unavoidable Distraction Of Technology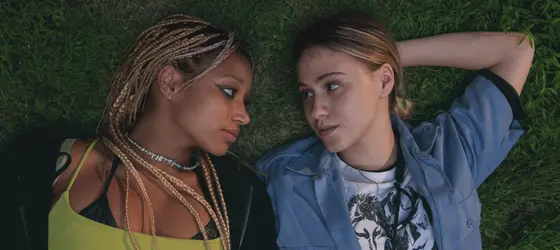 "Bodies Bodies Bodies" opens with a close-up of a kiss between two young women. Sophie (Amandla Stenberg) and Bee (Maria Bakalova), her girlfriend of six weeks, share a passionate kiss in a meadow. As they lie there, enjoying each other's company, Sophie confesses her love to Bee. The camera focuses on this super-romantic scene, then suddenly pulls back to show us the two women engrossed in their phones, reluctantly extinguishing this intimate moment.
Massacre At The Manor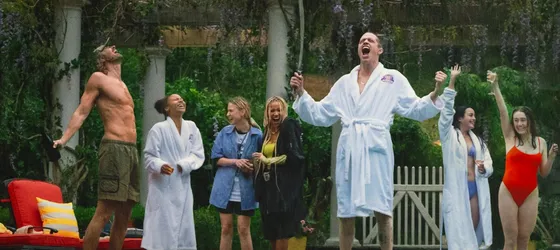 The story of "Bodies Bodies Bodies" really begins when Sophie and Bee enter the remote family mansion of David (Pete Davidson), Sophie's best friend.
After Sophie and Bee make their entrance, we meet the rest of the group, all ready to party:
Emma (Chase Sui Wonders), David's girlfriend
Jordan (Myha'la Herrold), Sophie's competitive and feisty friend
Alice (Rachel Sennott), a podcaster who is dating Greg, an older man
Greg (Lee Pace), the 40-year-old guy
and Max (Conner O'Malley), who leaves the party early after declaring his love to Emma
As the hurricane rages outside, it quickly becomes apparent that all is not well between the friends. In this fresh and funny look at backstabbing and fake friends, resentments and old grudges start to surface, and the party gradually turns into deadly chaos as a party game goes awry. As soon as the power goes out, the sound of bodies falling to the ground, one by one, in the darkness is heard. With no way to escape, the characters quickly realize that they are all trapped in a fight for their lives. They are then forced to take on their non-digital identities to escape. What follows is a tense and suspenseful race for survival.
"Bodies Bodies Bodies": Watch The Terror Unfold Before Your Eyes!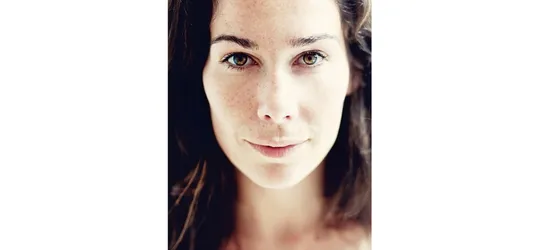 In any good horror film, there is a careful dance between what the camera shows and what it chooses to conceal. And this is something that director Halina Reijn (pictured above) does very well here. Her camera often lingers on the bloody aftermath of a murder, but it is just as likely to pull away at the crucial moment, leaving the viewer to imagine the gruesome details.
This tension between visibility and invisibility is essential to creating effective suspense, and Reijn maintains it brilliantly throughout the film.
As a result, "Bodies Bodies Bodies" is a masterful exercise in horror that is sure to thrill even the most hardened among you.
A Film That Doesn't Shy Away
"Bodies Bodies Bodies" is a film that is unafraid to say things. It doesn't sugar-coat anything and doesn't skimp on character development, no matter how problematic they are.
Here's The Trailer
Check out the trailer for "Bodies Bodies Bodies":
Watch "Bodies, Bodies, Bodies" Now
If you're in the mood for a good laugh but still want to be scared out of your mind, then "Bodies Bodies Bodies" is the movie for you! This new slasher flick is full of dark humor and clever satire. The gore factor is also high, so if you're looking for a new kind of scare, this is definitely the movie for you - check out "Bodies Bodies Bodies" on Amazon Prime Video today! Here's the link: amazon.com/gp/product/B0B5MF2C9P.