Emma Seligman, a talented queer director, is back with "Bottoms," a high school sex comedy that follows two young women on their quest for sexual experiences before graduation. Starring Rachel Sennott and Ayo Edebiri, this hilarious new film promises to be just as captivating as its predecessor. Don't miss out on "Bottoms" if you're a fan of Seligman's work!"
Collaboration Between Two Comedic Geniuses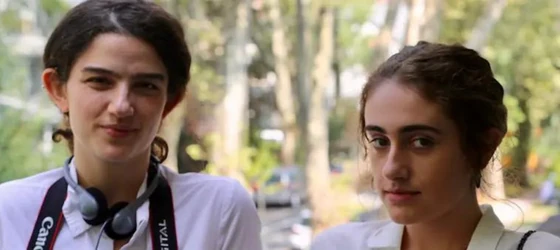 To create "Bottoms," Emma Seligman and Rachel Sennott teamed up to bring their unique voices together again. Their individual strengths shine through in the exceptional script they co-wrote. Then, Seligman's direction flawlessly brings the story to life, while Sennott's impressive range as an actress delivers a captivating performance.
The Storyline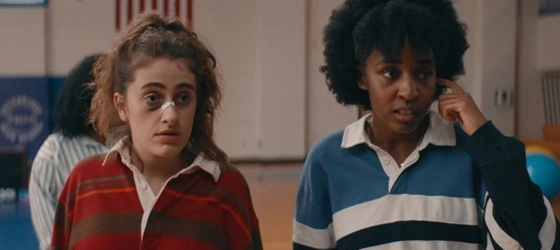 The story revolves around two unpopular queer girls in their senior year who start a fight club to have sex with cheerleaders before their high school graduation. The film's tone is light-hearted and comedic, emphasizing two outcasts trying to find their place in the world.
But "Bottoms" isn't just a raunchy sex comedy. It's also a heartwarming story with relatable characters and witty humor that will leave you feeling good.
The movie explores themes of love, friendship, and competition from a fresh perspective, making it relatable to audiences of all ages.
With its engaging plot and dynamic duo on screen, this film exudes pleasant energy that keeps you entertained throughout.
An Exciting Lineup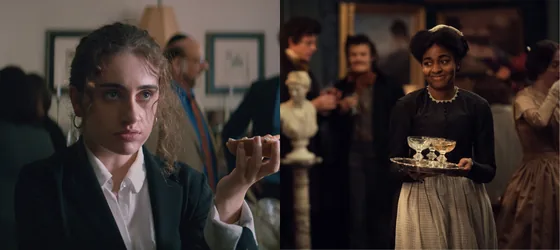 Moving on to the cast lineup, it is an exciting and intriguing one! Apart from Rachel Sennott (Shiva Baby, Bodies, Bodies, Bodies), the presence of Ayo Edebiri (Dickinson) raises the bar. But wait, there's more! The cast will also include:
Dagmara Dominczyk (Succession)
Ruby Cruz (Castle Rock, Willow)
Kaia Gerber (American Horror Story)
Nicholas Galitzine (Cinderella)
Havana Rose Liu (No Exit)
Wayne Pére (Your Honor) as Leonard Meyers
Lacey Dover (The Killer) as a cheerleader
Alexis Horrigan (The Killer) as a cheerleader
Miles Fowler (Women of the Movement) as Tim
The film was brought to life through the collaborative efforts of Elizabeth Banks, Max Handelman, Alana Mayo, and Alison Small. It is a joint production between MGM's Orion Pictures and Brownstone Productions, which is owned by Elizabeth Banks.
Release Date & World Premiere At SXSW 2023
Excitement builds even more with "Bottoms" making its highly anticipated world premiere at the prestigious SXSW festival on March 11, 2023. A very limited theatrical release will also happen in the United States on the same day, marking the launch of the film's release.
Although official release dates have not been announced yet, just know that "Bottoms" will later be available on Amazon Prime Video.
We'll keep you updated with any further information about the release of "Bottoms" right here, so stay tuned!
"Bottoms" is not just any coming-of-age story. It's a film that will warm your heart and make you laugh with its witty humor. The collaboration between Emma Seligman and Rachel Sennott is truly remarkable, as they seamlessly blend their unique voices to create something special. This movie has the potential to make waves all around the world, showcasing the importance of representation in the media. By breaking barriers and telling authentic stories, "Bottoms" inspires future generations to do the same. So if you're looking for a film that will leave you feeling inspired and uplifted, this one is definitely worth watching until the end.