It's been six years since the first "Doctor Strange" film was released in 2016 and fans are finally getting the sequel they've been waiting for. "Doctor Strange in the Multiverse of Madness," or simply Doctor Strange 2, sees Benedict Cumberbatch reprise his role as Dr. Stephen Strange aka Dr. Strange, a neurosurgeon who discovers magic and the mystic arts after a career-ending car accident.
The plot of "Doctor Strange in the Multiverse of Madness"
The synopsis
"The door of the multiverse, full of mystery and madness, opens. Now that Iron Man and Captain America have left after a fierce battle in Avengers: Endgame, former genius surgeon and the strongest magician of them all, Doctor Strange, is expected to play an active role as a central figure in the Avengers. However, using his magic to manipulate time and space at will with a forbidden spell that is considered the most dangerous, has opened the door to a mysterious madness called "the Multiverse." To restore a world where everything is changing, Strange seeks help from his ally Wong, the Sorcerer Supreme, and the Avengers' most powerful Scarlet Witch, Wanda. But a terrible threat looms over humanity and the entire universe that no longer can be done by their power alone. Even more surprising, the greatest threat in the universe looks exactly like Doctor Strange…"
What to expect from the new movie?
Watch the trailer
The trailer for "Doctor Strange in the Multiverse of Madness" was released on May 4, and it is surreal and breathtaking.
Opening with a monologue by Stephen Strange, who has the same dream every night after the events of No Way Home, the video quickly immerses us in the bizarre elements of the film, which mixes genres.
With multi-dimensional images colliding, alternate variants of the characters, and scenes that look like they're straight out of an apocalypse movie, it's clear that "Doctor Strange in the Multiverse of Madness" is going to be a wild ride.
Not to mention several surprises. For example, we can see that there are even more variants of Dr. Strange, that Wanda aka Scarlet Witch is the main villain, and that we find elements of the "X-Men" and "What If...?" universes. And those are just some of the highlights from the trailer, which you can check out below:
The ultimate creative freedom
In an interview with Rolling Stone, director Sam Raimi revealed the "total creative freedom" that Marvel Studios gave him during the making of the film. He explained that while he had to adhere to certain story elements already established in the Marvel Cinematic Universe, he also had carte blanche to tell his own story.
"Well, let me say — and this may sound like I'm talking out of both sides of my mouth — that Marvel allowed me complete creative freedom," he said. "However, it had to follow so many things in Marvel lore, [so] even though I had complete freedom, the previous movies and where Marvel wants to go in the future really directed the path in an incredibly specific way. Within those parameters I have freedom, but I've got to tell the story of those characters in a way that ties in with all of the properties simultaneously. We had to make sure, for instance, that Doctor Strange didn't know more than he had learned about the multiverse from No Way Home. And yet we had to make sure he wasn't ignorant of things that he had already learned. So everything was dictated by what had become before."
How the Disney+ series WandaVision relates to the film
And among the elements on which the director had to base himself are, in fact, the plot of the 2021 Disney+ mini-series, WandaVision. "Doctor Strange in the Multiverse of Madness" heavily features the Scarlet Witch/Wanda Maximoff, played by Elizabeth Olsen.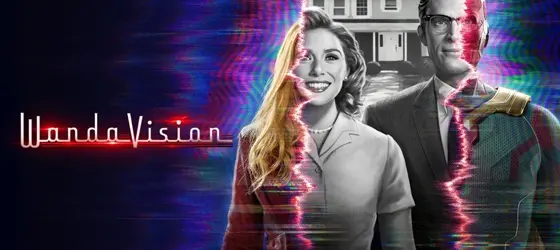 "I'm not really sure what the WandaVision schedule was or how it changed. I just know that halfway, or maybe three-quarters of the way into our writing process, I'd first heard of this show they were doing and that we would have to follow it," Raimi explained. "Therefore, we had to really study what WandaVision was doing, so we could have a proper through line and character-growth dynamic. I never even saw all of WandaVision; I've just seen key moments of some episodes that I was told directly impact our storyline."
A different and complex film
In the same interview with Rolling Stone, director Sam Raimi opened up about how "Doctor Strange in the Multiverse of Madness" will be different from all the other Marvel movies.
"It's a really complex movie," Raimi said. "It's probably the most complex movie I've ever had anything to do with. Not just dealing with one character or even five characters, but multiversal versions of those characters — and each one has a storyline."
Meet the cast and characters
The trailer gives us a look at some characters we'll be seeing in the upcoming sequel. We get brief glimpses of many of the returning characters, including Rachel McAdams as Dr. Christine Palmer and Benedict Cumberbatch as Dr. Strange himself. However, there are also some new faces in the mix. One of the most notable is America Chavez, played by Xochitl Gomez. America Chavez is the lesbian character of the movie.
The main actors of "Doctor Strange" are back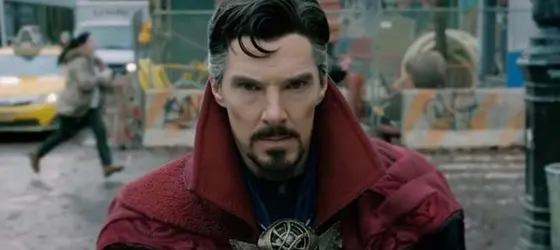 Benedict Cumberbatch returns as the main character, but this time he's playing three different variants of Strange - Sinister Strange, Defender Strange, and Zombie Strange.
Elizabeth Olsen plays the role of Wanda Maximoff aka Scarlet Witch. She is the villain of the film.
Rachel McAdams returns as Dr. Christine Palmer, Strange's ex-girlfriend. Benedict Wong returns as Wong. Michael Stuhlbarg will reprise his role as Dr. Nick West, a surgeon and one of Strange's rivals.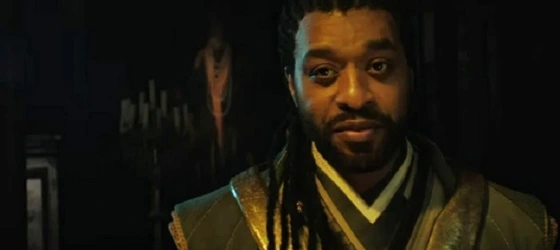 We also see the return of Baron Mordo. Last seen in the post-credits scene of "Doctor Strange," Mordo was tasked with hunting down other wizards and magic users, marking them as unworthy and taking away their powers. Actor Chiwetel Ejiofor reprises his role in Doctor Strange 2, but it will be a variation on the original Karl Mordo.
Finally, Patrick Stewart reprises his role as Charles Xavier aka Professor X, and Wanda's twins, Billy (Jett Klyne) and Tommy (Julian Hilliard) will also return in this new installment.
The only newcomer plays the lesbian character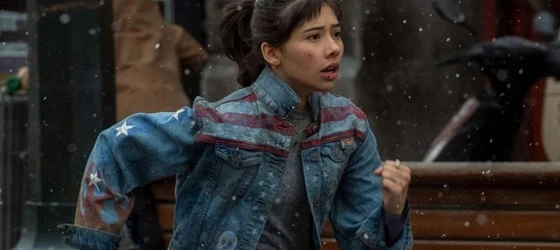 Xochitl Gomez (The Babysitter's Club) is the only newcomer in "Doctor Strange in the Multiverse of Madness", and she plays the lesbian character of America Chavez, also known as Miss America.
The other queer characters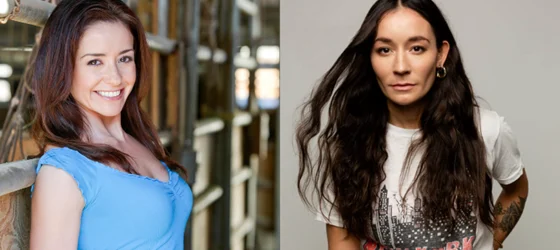 Ruth Livier and Chess Lopez will play America's moms, Elena Chavez and Amalia Chavez, respectively.
But who is America Chavez?
Find out the origin of your favorite superhero
America Chavez is a powerful superhero with the ability to open interdimensional portals. She is also incredibly fast and strong, making her a force to be reckoned with.
America Chavez is from the Utopian Parallel, a dimension that exists outside of space and time. When the Utopian Parallel is threatened by black holes, America's moms, Elena and Amalia, sacrifice themselves to save their daughter. America Chavez uses her abilities to open an interdimensional portal and find a new home on Earth.
In addition, America is one of the few LGBTQ+ superheroes.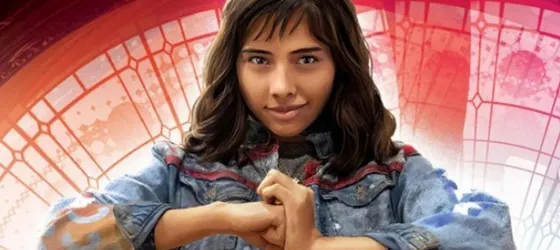 America Chavez in Doctor Strange 2
In Doctor Strange 2, however, America Chavez's story is slightly changed.
In the comics, America is a former member of the Avengers who can open star-shaped portals that allow her to travel through time and space.
In the movie, it's much the same except that she uses her powers to open a portal and travel to the multiverse where she meets Dr. Strange. Her powers will not be to Strange's liking as the director of the film explained in an interview with Empire.
"Strange is still learning about the Multiverse," he said. "And here's a character that can actually travel through it. He's such a know-it-all all the time, and to have to learn from a kid probably smarts."
LGBTQ characters spark controversy
When Marvel's "Doctor Strange in the Multiverse of Madness" was released, one of the most talked-about aspects of the show was the introduction of America Chavez. Chavez is a queer Latina superhero, and the mention of her two moms caused a stir in some parts of the world. Conservative Arab countries and China have banned the film because of its LGBTQ references.
In an interview, Nawaf Alsabhan, the head of cinema classification in Saudi Arabia, revealed that the country had asked Disney to remove the scene in which America Chavez talks about her two mothers, even though it lasts "only 12 seconds". Disney refused to make the requested change and, as a result, Doctor Strange 2 will not be released in much of the Gulf region.
This is not the first time Disney has encountered difficulties in releasing one of its films in Saudi Arabia; "Eternals" and "West Side Story" were both banned because of similar problems.
"Doctor Strange in the Multiverse of Madness" in theaters
Nevertheless, most countries have released "Doctor Strange in the Multiverse of Madness" in their theaters since May 4, 5, or 6, 2022, depending on where you live.
And will hit Disney+ soon
And if you're a fan who somehow missed it in theaters, don't worry—the movie will be available on Disney+ between June 20 and July 14, 2022.
Will there be a Doctor Strange 3?
Yes, it's official: Doctor Strange is getting a third movie! They drop that little nugget at the end of the credits of "Doctor Strange in the Multiverse of Madness", which simply stated, "Doctor Strange will return..."
Although it is not yet known when exactly the third film will be released, I would certainly be interested in the fate of America Chavez and her lesbian identity. It would be great to see our lesbian superhero represented on screen in a way that is both accurate to the source material and respectful to our community. Here's hoping that Marvel Studios gives us something good to look forward to in the next few years.