"Love, Victor" is a spin-off series of the gay rom-com "Love, Simon" created by Isaac Aptaker and Elizabeth Berger. When "Love, Simon" was released, it quickly became a breakout hit. The film's honest portrayal of gay teenage life - with all of its ups and downs - resonated with viewers of all ages, and its popularity led to calls for a sequel or spin-off. As a result, Hulu developed the show "Love, Victor" which follows a whole new group of high school students but has managed to retain the heart of the original film with incredibly likable and engaging characters.
See what happens to the characters of "Love, Victor" (Spoiler Alert)
It's hard to believe that the series finale of "Love, Victor" is almost here. For the past two seasons, we've been following the ups and downs of Victor's life as he navigates his way through high school. We've laughed with him, cried with him, and cheered him on as he's found the courage to be his true self. So what can we expect from season 3?
Back on season 2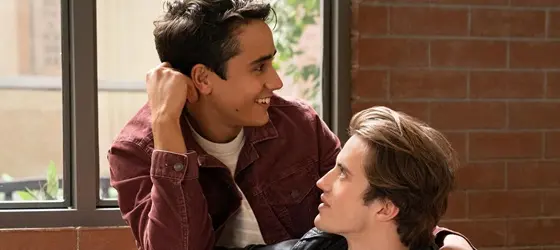 Season 2 was a rollercoaster ride for Victor Salazar (Michael Cimino), who was trying to figure out his love life while being in a middle of a love triangle.
On the one hand, there was Benji, his boyfriend. They had a strong connection, and Victor was comfortable with their relationship. However, Rahim was a new guy who Victor had started dating. Rahim was exciting and spontaneous, and Victor found himself drawn to him.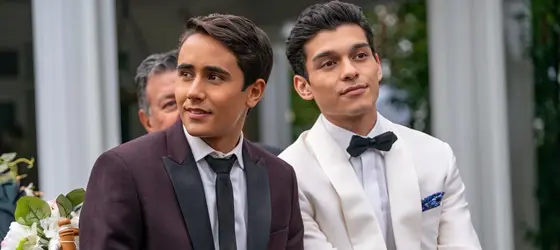 At the end of season 2, we see Victor standing in front of a door, and it looks like he has finally made a decision between Benji and Rahim. But we don't know for sure which one he chose because the season ended on a cliffhanger. So now we are about to find out the answer.
Most of the other characters were in the middle of a major love transition: Felix (Anthony Turpel) and Lake had decided to go their separate ways. Felix is now on Victor's sister, Pilar (Isabella Ferreira), and on the other hand, Lake seemed open to the idea of pursuing a relationship with Lucy. Victor's parents, meanwhile, decided to give their marriage another chance.
What can we expect in "Love, Victor" season 3?
The third season of "Love, Victor" will focus on the characters' plans for life after high school. Variety noted that "Victor and his friends are faced with a new set of problems that they must work through to make the best choices for their futures with post-high school plans looming."
Victor
Victor seems to be facing some tough choices lately. On the one hand, he loves Benji. But he's also drawn to Rahim. And now it seems like there may be a third guy entering the mix. Nick (Nico Greetham) is a new friend Victor meets at church.
Benji
It's been confirmed that George Sear will return as Benji in the third season of the show. In fact, Sear has been promoted to the main cast for this season, which shows that there is more history to be told between Victor and Benji.
The other guy
Nico Greetham, best known for his role in "American Horror Story", has joined the cast of "Love, Victor" as a recurring character. Greetham will play Nick, a new friend Victor made at church who could further complicate Victor's love life.
Mia and Andrew
It's no secret that high school sweethearts often find themselves going their separate ways once they graduate. For Mia (Rachel Hilson) and Andrew (Mason Gooding), the question of whether their relationship will last beyond high school is a looming one. Both Mia and Andrew are determined to figure out if their relationship is strong enough to weather the challenges of adulthood.
Felix
In the upcoming season, viewers can expect to see a more emotionally complicated Felix. While he will be in a relationship with his new girlfriend, Pilar (Isabella Ferreira), he will also have to juggle his lingering feelings for Lake.
Lake and Lucy
I'm thrilled to announce that Ava Capri has joined the main cast of season 3! Her character Lucy first appeared in season 2 as a recurring role. Given her promotion to the main cast, it is likely that Lucy will have a more significant role in the story.
And we left off last season with Lucy having a spark with Lake (Bebe Wood), so it will be interesting to see how their relationship develops in season 3. The trailer for the new season below gives a few hints...
Also, know that all the main cast members are returning for the finale, including Mateo Fernandez (Adrian), James Martinez (Armando Salazar), Ana Ortiz (Isabel Salazar), Anthony Keyvan (Rahim), Mekhi Phifer (Harold Brooks), and Sophia Bush (Veronica).
It's clear that the writers have planned an exciting and emotional final season that won't leave us wanting more. So grab some popcorn and get ready for an exciting season finale. You won't want to miss the big finale of this season, with a happy ending for the sapphic couple!
Watch the trailer for "Love, Victor" season 3
The trailer for the next season of "Love, Victor" was recently released. Watch it below:
"Love, Victor" season 3 release date and where to watch
The final eight episodes of "Love, Victor" season 3 will be all available starting June 15, 2022, at 8:00 GMT on Hulu and Disney+.
Note that Disney+ subscribers in the UK will be able to watch the new episodes on the same day it airs in the US.
I'm so excited about the final season. I've been following the series since it first aired, and I've grown to love the characters and their journey. I can't wait to see how everything wraps up for Victor and the rest of the cast.
What do you think of "Love, Victor" season 3? Are you going to watch it? Let me know in the comments below.