[Warning: This article contains spoilers for "The Handmaid's Tale" seasons 1-4.]
What To Expect In "The Handmaid's Tale" Season 5?
The fifth season of "The Handmaid's Tale" is just around the corner and you are probably eagerly awaiting the next installment in the story of June, Luke, Moira, Serena, Commander Lawrence, and Aunt Lydia. So here's a look at what you can expect in "The Handmaid's Tale" season 5.
June's Fate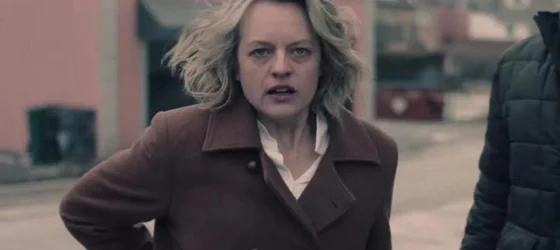 The fifth season of "The Handmaid's Tale" will see June (Elisabeth Moss) confront the ramifications of the coup and murder of Commander Waterford (Joseph Fiennes) that she orchestrated with the help of the other Handmaids in the last seconds of the previous season finale.
The ending had left the fate of Elisabeth Moss' main character up in the air, with showrunner Bruce Miller and Moss each talking about the ambiguity and possibilities intentionally left open for season 5.
So will June stay and risk her freedom, go on the run after what she did, or return to Gilead to fight? All are valid choices given what viewers last saw, and it will be interesting to see where the writers take June's story in the new season.
Serena At Her Worst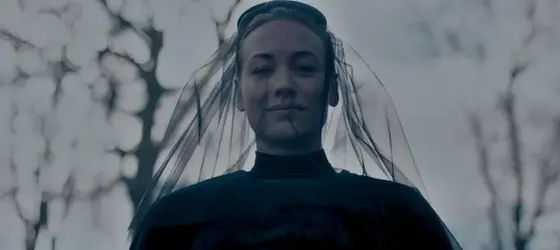 It looks like we can expect some major confrontations between Serena and June in the upcoming season of "The Handmaid's Tale."
According to Yvonne Strahovski, who plays Serena, the scariest part for her character is "knowing that June is the one who tore her apart."
Bruce Miller, meanwhile, said Serena is a character people should worry about because she doesn't like to lose.
So it seems likely that we'll see Serena at her worst as she struggles with guilt and self-loathing over Fred's death. She'll be looking for someone to blame, and June will be the obvious choice. It remains to be seen how far the scared Serena will go to get her revenge. It's going to be a bumpy ride.
The Consequences Of Killing Fred
It's safe to say that things are not looking good for Gilead. With the death of Commander Fred Waterford, one of the main pillars of the regime, things start to crumble. Not only was he a key player in maintaining control, but his death will also serve as a rallying cry for the Gilead uprising. So we can expect things to get even more chaotic and dangerous in season 5 as the battle for freedom continues. Who knows what will happen next, but one thing is for sure: things will not be easy for anyone involved.
The Official Synopsis
The official synopsis for the season reads, "June faces consequences for killing Commander Waterford while struggling to redefine her identity and purpose. The widowed Serena attempts to raise her profile in Toronto as Gilead's influence creeps into Canada.
Commander Lawrence works with Aunt Lydia as he tries to reform Gilead and rise in power.
June, Luke, and Moira fight Gilead from a distance as they continue their mission to save and reunite with Hannah."
Who's Returning For "The Handmaid's Tale" Season 5?
The Incredible Cast Is Back...
Most of the main actors of the series return for season 5 of "The Handmaid's Tale." This includes:
Elisabeth Moss as June Osborne
Yvonne Strahovski as Serena Joy Waterford
Madeline Brewer as Janine Lindo
Ann Dowd as Aunt Lydia
O. T. Fagbenle as Luke Bankole
Max Minghella as Commander Nick Blaine
Samira Wiley as Moira Strand
Amanda Brugel as Rita Blue
Bradley Whitford as Commander Joseph Lawrence
Sam Jaeger as Mark Tuello
Stephen Kunken as Commander Warren Putnam
Ever Carradine as Naomi Putnam
Jordana Blake as Hannah Bankole
McKenna Grace as teen handmaid Esther Keyes
... But Emily's Story Ends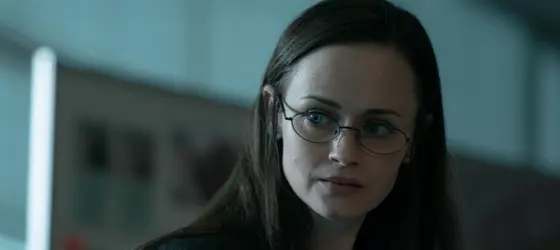 Alexis Bledel, who played Emily or Ofglen, will not return for the fifth season. In May, she announced that it was time for her to retire from the series.
"After much thought, I felt I had to step away from The Handmaid's Tale at this time," she said in a statement. "I am forever grateful to [creator] Bruce Miller for writing such truthful and resonant scenes for Emily, and to Hulu, MGM, the cast and crew for their support."
On the other hand, Clea DuVall, who plays Emily's wife Sylvia, will appear in the first episode of season 5.
A Newcomer In The Cast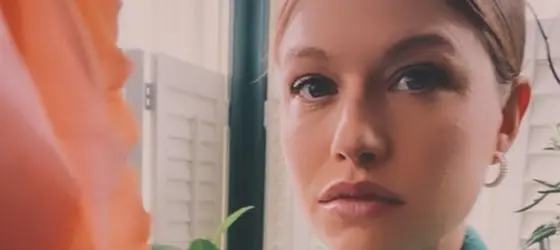 Genevieve Angelson (Good Girl Revolt, The Afterparty, Flack) has joined the cast of "The Handmaid's Tale" as Gladys Wheeler. According to E!, Wheeler is a wealthy follower of the Republic of Gilead and an avid fan of Serena Waterford. She is described as an important figure in the rise of Gilead in Toronto.
Watch "The Handmaid's Tale" Season 5 Trailer
The highly-anticipated fifth season of "The Handmaid's Tale" is finally here, and the trailer does not disappoint. As June continues to fight for her freedom and the freedom of all handmaids, she will face even more challenges and consequences. See how June fights Gilead from within Canada in the trailer below.
Release Date & Where To Watch
The fifth season of "The Handmaid's Tale" will premiere on Hulu on September 14. The first two episodes of the new season will be available to stream immediately, with a new episode premiering each week thereafter.
"The Handmaid's Tale": A Sixth And Final Season
With the release of season 5 of "The Handmaid's Tale," you probably wonder if the series will continue for a sixth season. The answer is "Yes!" Showrunner Bruce Miller has just announced the show will be back for a sixth season, but that will be the last season of the show.
"It has been a true honor to tell the story of Margaret Atwood's groundbreaking novel and chillingly relevant world, and we are thrilled to bring viewers a sixth and final season of The Handmaid's Tale," his statement read. "We are grateful to Hulu and MGM for allowing us to tell this story, which unfortunately has remained as relevant as ever throughout its run, and are in awe of our incredible fans for their unwavering support, and without whom we never would have gotten to this point."
But, while you know now that "The Handmaid's Tale" will end after season 6, also know that a spin-off of the series is already in the works and that a sapphic character will be one of the two protagonists of the show.
Get A Sneak Peak Of "The Handmaid's Tale" Spin-Off, "The Testaments"
Hulu has recently confirmed that they have secured the rights to a spin-off of "The Handmaid's Tale," which will be based on Margaret Atwood's 2019 novel, "The Testaments."
"The Testaments" is a sequel to Atwood's original novel and picks up 15 years after the events of "The Handmaid's Tale."
The story will follow June's daughters Hannah and her half-sister Nicole, who are named Agnes and Daisy, at first, in the novel.
Hannah aka Agnes
Agnes Jemima is Hannah, the daughter of June, but when the story starts, Hannah is called Agnes. She is a young sapphic girl who lives in Boston with her adoptive parents, Commander Kyle, and his wife, Tabitha.
Agnes is happy in her life: she is romantically involved with Tabitha and attends an elite prep school for commanders' daughters.
However, everything changes when Tabitha dies of ill health. Commander Kyle remarries Paula, the widow of a dead commander, who despises Agnes.
Agnes is offered as a wife to Commander Judd, a high-ranking official in charge of the Eyes, the regime's surveillance force. After she learns she is actually the daughter of a handmaid, Agnes manages to escape the marriage by becoming a supplicant, a potential aunt, and reunites with her best friend Becka.
Later, Agnes anonymously receives files exposing the corruption and hypocrisy at the heart of Gilead, including evidence of adultery between Commander Kyle and Paula and their plots to murder their respective spouses since divorce is forbidden.
She also learns that she is the half-sister of "Baby Nicole," a young girl her mother smuggled out of Gilead to Canada as a baby.
Daisy aka Nicole
Daisy is actually Nicole, and she grew up in Toronto, Canada, with her adoptive parents. When Daisy was just 16 years old, Gilead's secret agents killed her adoptive parents. Daisy was then taken into hiding by several Mayday operatives, who revealed her true identity. From there, Daisy found herself on a mission to infiltrate Gilead to get valuable intelligence from their mole.
In Gilead, Nicole pretends to be a street kid named Jade to be recruited by the Pearl Girls. The Pearl Girls are missionaries who lured foreign women to Gilead with the promise of a better life.
Nicole is then placed under the responsibility of Agnes and Becka. Later, Aunt Lydia confirms that "Jade" is Nicole by a tattoo and reveals her true identity and parentage to Agnes.
In a stunning twist, Aunt Lydia reveals herself to be Mayday's mole and asks the three young women to smuggle incriminating information about Gilead's elite to Canada.
Nicole is tasked with carrying the files in a microdot on her cruciform tattoo. Agnes and Nicole must enter Canada disguised as the Pearl Girls, with Nicole posing as Becka. The real Becka, disguised as Jade, must stay at the Hall and act as a distraction when Nicole goes missing. Forced to rush their plans when Commander Judd learns of Nicole's presence and intends to marry her, the group heads for the border.
After Mayday's agents help them cross into Canada, they begin working to destroy Gilead from within. Ultimately, they will find their mom…
I'm totally up for this spin-off! What about you?