What Is "Warrior Nun"?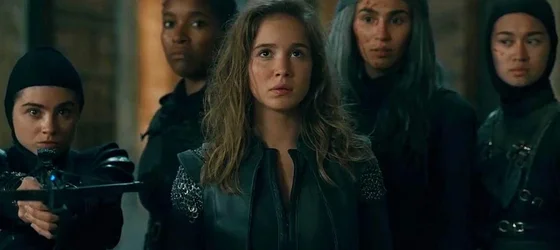 The Netflix series "Warrior Nun" is based on the comic book series created by artist Ben Dunn called "Warrior Nun Areala." The story revolves around a 19-year-old orphaned teen, Ava Silva, who wakes up in the morgue with an ancient magical artifact embedded in her back. She is soon drawn into an ancient order of warrior nuns and as the chosen Halo Bearer, she develops superpowers. This order has existed for hundreds of years and is charged with protecting the world from demons.
Season 1 ended with a shocking twist that left us eagerly awaiting the next season. It was revealed that Adriel, who was thought to be an angel, was actually a demon in disguise. This revelation throws the entire Order of the Cruciform Sword into chaos, as they must now grapple with the fact that they have been serving a demon all along.
The season 1 finale of "Warrior Nun" was a heart-stopping affair that left us on the edge of our seats. The long-awaited showdown between the warrior nuns and the fallen angel was about to finally take place.
What To Expect From "Warrior Nun" Season 2
"Warrior Nun" Season 2 By Showrunner Simon Barry
"Well, I guess we were holding back so many secrets in a way in season one. The fact that we now have the cat is out of the bag, so to speak, in terms of the mythology of the show. I think it'll be really exciting to take that journey and unpack what we've revealed," showrunner Simon Barry told Looper.

"The appearance of Adriel, the relationship with Father Vincent, and also as the stakes have changed for Ava and the other sister warriors. For me, it really is building on what we did well in season one — and hopefully doing a better job at season 2, if we get it."
The Warrior Sisters vs Adriel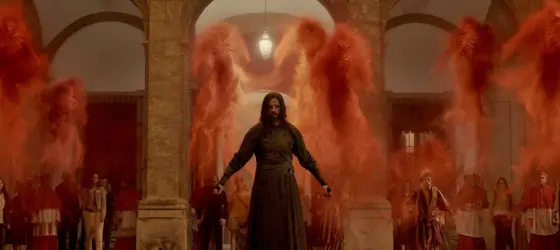 This season on "Warrior Nun," the stakes are higher than ever. Ava and her fellow sisters continue to face Adriel. The angel/demon is determined to make his cult the dominant religion on Earth. The warrior nuns are the only thing standing in Adriel's way, and they will have to use all their skills and training to defeat him.
Besides, Ava is finally beginning to assert herself as a warrior nun and she is growing stronger and more confident in her abilities every day. She is dedicated to training and preparing for the day when she can face Adriel on equal footing. The other sisters are also determined to stop Adriel. They are all working together to hone their skills and develop more effective strategies.
But this season, Adriel is going to be a force to be reckoned with, and he's not willing to let anything stand in his way.
The Order Of The Cruciform Sword Exposed
For generations, the Order of the Cruciform Sword has been a symbol of strength and honor, defending the world from demons. But after the truth was revealed in season 1 that the Order was a hiding place for the most powerful of demons, Ava and the sisters will have to restore their reputation. As they prepare for this battle, they must also redefine the purpose of the Order.
Following The Betrayal Of Father Vincent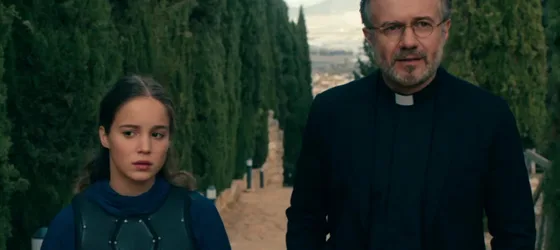 At the beginning of season 1, Father Vincent was seen as a mentor to Ava and the other sisters. And while they trusted him, confided in him, and accepted him as a father figure, the man of God betrayed them. He took advantage of their trust and used it to harm them, resulting in Sister Shannon's death.
In the new season, the girls will now be faced with a difficult decision: to take revenge or to let Father Vincent get away with his crimes.
The Relationship Between Ava And Sister Beatrice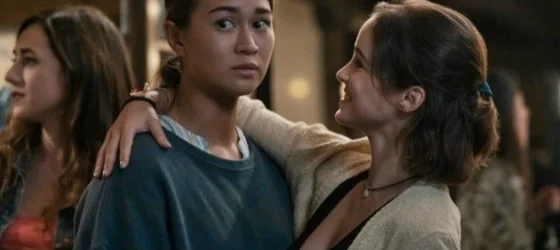 After "Warrior Nun" season ended showrunner Simon Barry teased the future of their relationship in an interview with Variety, saying that "there is definitely something there with Ava and Sister Beatrice." He also hinted that we may see more of their relationship develop in season 2, so we'll just have to wait and see if they finally get together.
"There's definitely something there with Ava and Beatrice, in the sense that Beatrice openly admits she's gay, and that's a part of her journey and part of our story. Does that define Ava? Well, that remains to be seen. I mean, we have more seasons hopefully to tell the story, and that will be an ongoing journey, not something that is easily defined in one scene with one life, you know?"
He added: "Um, and I don't think we want Ava defined by a singular thing any more than we want Beatrice defined by a singular idea. In regards to a queer character or whatever, we don't want them to be defined by that. We want them to be defined by who they are and let their sexuality, and let their relationships, and let their journeys be included in that. We never tried to paint any character with just one defining characteristic. By defining Ava and Beatrice too quickly or too irresponsibly, we could kill it and ruin it. And I don't want to do that either. So for now, let's just say we are open and exploring, much like the characters are."
Yes, that means Ava and Beatrice finally get together in season 2!
"Warrior Nun" Season 2: New Trailer Reveals Action-Packed Scenes
The official trailer for "Warrior Nun" season 2 features plenty of fight footage, as well as a glimpse of our favorite dynamic between Ava and Beatrice. We also get a glimpse of what appears to be a new ally for Ava, while Lilith and Camila seem to be involved in some serious conflict. The first teaser for "Warrior Nun" season 2 promised an even more action-packed and twisty season than the last, and this trailer only confirms that first impression. Check it out:
Get To Know The Cast Of "Warrior Nun" Season 2
The Main Cast Is Back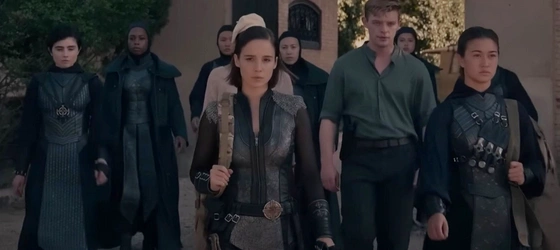 Alba Baptista returns as Ava in "Warrior Nun" season 2. She is joined by the cast that we met in season 1, including:
Kristina Tonteri-Young as Sister Beatrice
Lorena Andrea as Sister Lilith
Olivia Delcán as Sister Camila
Tristán Ulloa as Father Vincent
William Miller as Adriel
Sylvia De Fanti as Mother Superion
Joaquim De Almeida as Cardinal Duretti
Thekla Reuten as the CEO of ArcTech, Jillian Salvius
Andrea Tivadar as Reya
It is now official that actress Toya Turner will not be returning for "Warrior Nun" season 2. Though she was a major presence in Season 1 and offered remarkable performances, she won't appear in the upcoming episodes.
The New Faces Of Season 2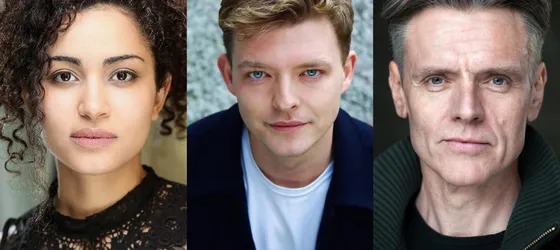 "Warrior Nun" season 2 will also feature three brand-new cast members.
Meena Rayann (Game of Thrones) will play Yasmine Amunet, a journalist and Coptic nun who is part of an organization that covets Ava's powers.
Jack Mullarkey (Vikings: Valhalla, Please Do Not Disturb) will play Miguel, a mysterious activist who hides many secrets.
And Richard Clothier (Fantastic Beasts And Where To Find Them) will portray Cardinal William Foster, the second in command at the Vatican.
Release Date: When And Where Can I Watch "Warrior Nun" Season 2?
Fans of "Warrior Nun," the wait is almost over! Season 2 of the hit Netflix series will be released on November 10. So mark your calendars and get ready for a binge-worthy season. Here's the link: netflix.com/title/80242724. Also note that while nobody has confirmed how many episodes season 2 will have yet, it is expected to be 10, just like the first season.
Will There Be A Season 3?
It has been confirmed that there won't be a third season of "Warrior Nun." The show's creator and showrunner Simon Barry announced the news on Twitter.
"I've just found out that @netflix will not be renewing #WarriorNun - my sincere appreciation to all the fans who worked so hard to bring awareness to this series, and for the love you showed me, the cast and the whole production team. It was a privilege to be a part of this. ❤️" Barry tweeted.
As with "Gentleman Jack," it appears that "Warrior Nun" has lost viewers due to the COVID pandemic, which delayed the release of season 2.