"Gentleman Jack" is a period drama set in 1834 in Yorkshire and follows the story of Anne Lister (played by Suranne Jones), who breaks all norms to embark on a relationship with another woman, Ann Walker (played by Sophie Rundle).
New costumes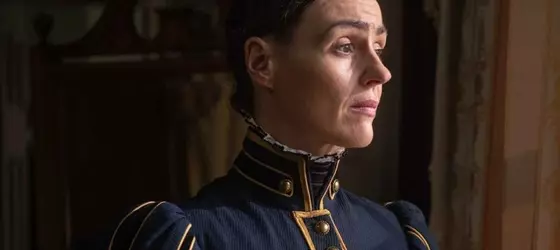 Suranne Jones as Anne Lister in Gentleman Jack season 2 (Credit: BBC/Lookout Point/HBO/Aimee Spinks)
The BBC has released photos of the costumes worn by actresses Suranne Jones and Sophie Rundle in season 2, which marks the beginning of the campaign for this upcoming season.
Gentleman Jack returns this spring
Finally, after all the delays in filming due to COVID, it's now official! "Gentleman Jack" season 2 will air in spring 2022.
No exact date has been revealed yet.
The first season of the show was released in April in the United States on HBO Max. Then, one month later, it was released in the UK on BBC One and BBC iPlayer. They may be considering releasing this year's episodes on similar dates.
What will happen next for Anne Lister and Ann Walker?
The first season was a huge success, and it will be interesting to see what happens in "Gentleman Jack" season 2! With Anne Lister now married off, we can expect many exciting twists & turns throughout the new season.
Series creator Sally Wainwright said at the end of season 1 that her continuation for this story would be about Anne Lister and her wife Ann Walker and will explore what challenges they faced as a lesbian married couple.
"They move into Shibden [Hall] together in series two and it's about how they negotiate their married life, ostensibly in public, and how they deal with their detractors and the effect that has on their relationship as well... Obviously, we have season two, which is fantastic, and I hope it continues after that. There's no end to the stories," series creator Sally Wainwright told Digital Spy.
Sophie Rundle as Ann Walker in Gentleman Jack season 2 (Credit: BBC/Lookout Point/HBO/Aimee Spinks)
In an interview from Radiotimes, Wainwright said that "even though Anne Lister seems to be this absolute powerhouse with this iron will, Ann Walker had a real tendency to be stubborn - and of course, she had all the money. So there was a really interesting dynamic and balance of power between them that I'm really looking forward to exploring a little bit more."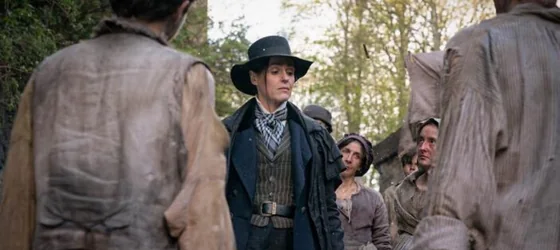 (Creator: Aimee Spinks | Credit: BBC/Lookout Point/HBO/Aimee Spinks)
Also, "Anne Lister's entrepreneurial spirit frightens the locals as much as her unconventional love life and, with Halifax on the brink of revolution, her refusal to keep a low profile becomes provocative and dangerous."
Actors from season 1 are back for Gentleman Jack season 2!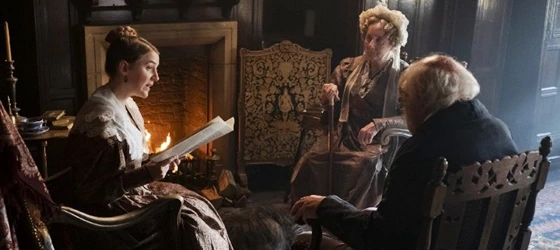 Gemma Whelan as Marian Lister, Gemma Jones as Anne Lister's aunt Anne Lister, and Timothy West as Jeremy Lister.
The cast of season 1 will be back for "Gentleman Jack" season 2, including Ann Lister's sister Marian Lister (Gemma Whelan), aunt Anne Lister (Gemma Jones), and father Jeremy Lister (Timothy West).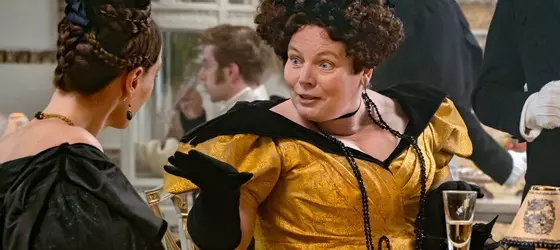 Joanna Scanlan as Isabella "Tib" Norcliffe (Creator: Sam Taylor | Credit: BBC/Lookout Point/HBO/Sam Taylor)
Joanna Scanlan has also joined the cast as Isabella "Tib" Norcliffe, Lister's former lover.
Back to season 1
It has been three years since we've seen "Gentleman Jack" season 1. Before watching season 1 again to remember what happened, here is a summary video of season 1!
After confirmation that "Gentleman Jack" will return for season 2, we're eagerly waiting to see what happens next to our favorite characters. So, let's be patient a little more and wait for the new episodes in spring 2022. There are many twists and turns in store for Anne Lister and her wife, Ann Walker.