A Lesbian Love Story That Turns Into An Obsession
After being deeply inspired by the story of Finnish rapper Mercedes Bentso, lesbian writer and director Aino Suni is now writing and directing her first feature film entitled "Heartbeast," the story of which revolves around Elina, a 17-year-old rapper.
"The documentary 'Never Again' I made about Finnish rapper Mercedes Bentso definitely gave me a lot of inspiration. Mercedes Bentso, one of my closest friends today, uses rap as a way to express even the darkest emotions, fears, wants, and the most forbidden fantasies, as does Elina, the protagonist of Heartbeast," Suni told Variety.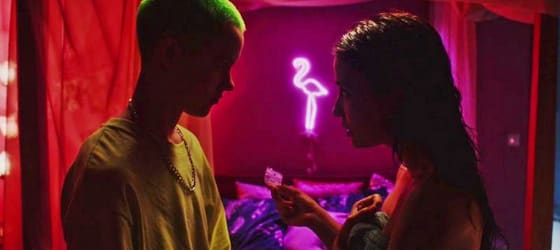 "Heartbeast" is a dark and twisted lesbian love story that follows Elina (Elsi Sloan), a young aspiring rapper forced to leave her home country of Finland for the south of France when her mother moves with her French boyfriend. When Elina meets her new stepsister Sophia (Carmen Kassovitz), a charismatic ballet dancer who lives a double life full of boys and drugs, she immediately drawn to her. But Elina and Sofia's friendship turns into a power game with toxic consequences. As Elina adopts increasingly brutal methods to get Sofia for herself, Sofia drags her deeper into her own world of lies and deception.
The Cast Of "Heartbeast"
"Heartbeast" is a truly unique and ambitious movie. It blends together elements of psychological thriller, coming-of-age story, and drama; and is set in three different countries - Finland, Germany, and France. This was quite a challenge for the director, the cast, and the rest of the crew, but it pays off in the end.
"The story I wanted to tell was set in France, and the main characters came from France and Finland. It was definitely a challenge to direct a film in a different language than my mother tongue. Luckily, we had a great team to make it happen," Suni said.
The other major challenge of this project was finding the person to play the main character.
It can be challenging to find the right actors for a movie, especially if the character is supposed to have specific skills or characteristics. And that was the case with the character of Elina, who had to be a Finnish girl who could speak French and had the confidence and stage presence to pull off rap sections. The production team finally found their perfect match in Elsi Sloan. As soon as Elsi walked into the room and started to rap, they knew they had found their star.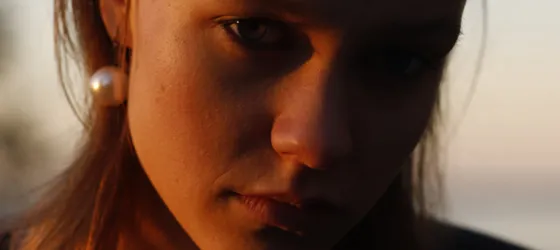 Elsi Sloan is a non-binary musician who came to the audition with no prior knowledge of French but showed an incredible ability to learn the language by ear, performing the film's main rap song in the second round of auditions. Their ease and charisma impressed everyone, and it was clear that they had the potential to learn French before filming began.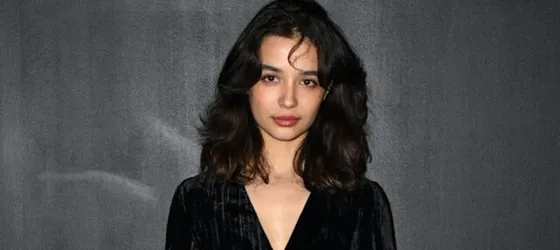 To give him the line, they found the young French dancer and actress Carmen Kassovitz, the daughter of the French actor and director Mathieu Kassovitz, who you may know for her role in the French tv series "Stalk".
The rest of the cast also includes Adel Bencherif, who is best known for his work on "War of the Worlds" and "Validé." Joining him are singers Camille and Chilla, as well as Lucille Guillaume (Fugeuse, Skam France).
The Movie Was Written And Directed By A Lesbian
"Heartbeast" was written and directed by a lesbian woman, Aino Suni, and it shows in the level of detail and authenticity that she brings to the story.
But Who Is Aino Suni?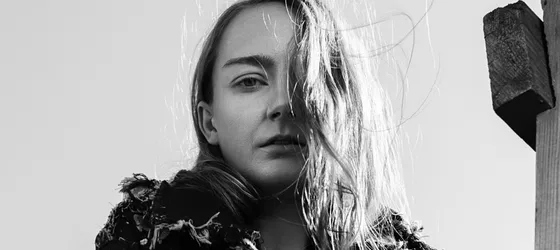 Aino Suni is a lesbian Finnish filmmaker who has made it her mission to tell stories about LGBTQ+ people.
"It's personally important for me to tell stories about queer people," she explained. "It's part of my own self-expression and answers my own need to see women loving women on the screen."
"Pussy Diaries," A Documentary Series On Sexual Pleasure
Aino Suni's recent projects include "Pussy Diaries," a short documentary series produced by Mete Sasioglu for Sons of Lumiere.
The series explores the lives of young women and non-binary people who struggle with their sexual lives.
It offers an intimate look at the challenges some people face in finding their sexual pleasure. For example, Minni, a young woman suffering from vulvodynia, a condition that makes penetrative sex painful or impossible, must explore other ways to find sexual satisfaction outside of hetero-normative practices.
The series challenges viewers to reconsider their concepts of sexuality and what pleasure can be.
A Series On Non-Traditional Love Stories
Sasioglu and Suni are also currently developing a new documentary series on love. This series will explore different forms of love that fall outside the traditional framework of romantic relationships. This includes things like polyamory, asexuality, and friendship. The goal of this series is to challenge the normative ideals that limit how we express our love and sexuality. By exploring these alternative forms of love, Sasioglu and Suni hope to open up new worlds of possibility and change the way we think about love and relationships.
Aino Suni's Other Upcoming Lesbian Movie!
And Suni is working on a new lesbian feature film that will tell the story of a couple of former drug addicts who try to find a home and build their lives together from scratch. The project is only in the writing phase at the moment, but it is clear that Suni is a talented and promising filmmaker with a bright future ahead of her, and it's probably not the last time you hear about her.
Watch The Trailer For "Heartbeast"
Get ready for an intense lesbian psychological thriller!
Coming Soon To A Theater Near You
"Heartbeast" had its world premiere on February 2, 2022, at the Gothenburg Film Festival in Sweden. It will be released in Finland on November 4 under the title "Sydänpeto," on December 5, 2022 in Germany and on February 22, 2023 in France, both under the name "Heartbeast."
Be aware that the movie is really only at the very beginning of its release plan. What I can already tell you is that there is absolutely no doubt that the film will be released all over the world. It has been acquired by a distributor who is handling international sales. I will have the opportunity to talk about it again. Stay tuned for more release dates!