On March 8, 2022, series creator Mindy Kaling revealed on Twitter that the hit Netflix series would be returning for a third season. But what can we expect from this new season?
The Endless Love Triangle Between Devi, Paxton, And Ben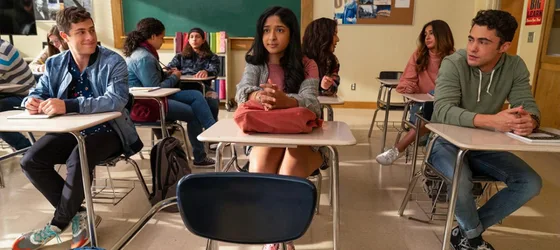 Devi's love life in season 2 of "Never Have I Ever" was messy, to say the least. She tried to date both Paxton and Ben at the same time, and with her family getting ready to move to India, it all ended up causing a lot of heartache for everyone. However, the move didn't happen, and Devi ended up with Paxton. As for Ben, he started dating Aneesa. But the love story between the three is not over yet. It's clear that Ben still has feelings for Devi given his reaction in the season finale when he discovered Paxton and Devi together at the winter dance. Devi, on the other hand, started to get jealous of Aneesa.
What's It Like Dating A Guy Who Has More Experience?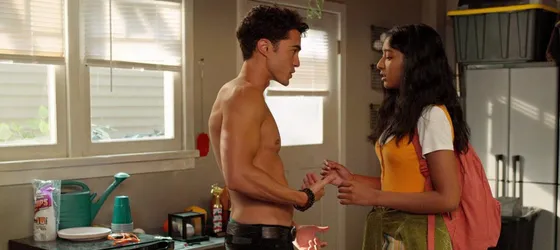 "The biggest [question for season 3] is, 'what's Devi going to be as an actual girlfriend in a real relationship with someone who's much more experienced than she is?' This has been her dream for the entire series," Lang Fisher, the creator of the show, told Entertainment Tonight. "Day 1 she's like, 'We've got to get boyfriends.' That's all she's wanted. And now she has one, and he is the most popular boy in the school. And it's like, 'What is that going to be like?' Is it going to be the dream that she had always imagined it would be or will it be more complicated? And probably it will be more complicated than that. There are still these things, like exploring in terms of sex, and what do you do if you're a nerd who's done very little and you're dating a much more experienced guy?"
Fisher Promises More Drama In Devi's Love Life
In another interview with The Hollywood Reporter, Fisher added that even though Devi seemed to have chosen Paxton in season 2, there will still be drama in her love life.
"I don't know how long it will go. I'm happy to work on it as long as they'll pay me. I love making it. I do think [Devi's] got very different relationships with these two guys, and you could see her going in either direction," Fisher said. "So much of it depends on what the rest of the stories are that we want to tell. With teen shows, everyone is 45, and you have to graduate from high school. I do think the love triangle will be significant for the run of the show."
A New Guy In Town
As you'll see in the trailer below, Devi and Paxton are the newest, hottest couple in high school. But it seems like the whole school is against them. As Devi doubts their relationship, she gets dangerously close to another boy.
Anirudh Pisharody Joined "Never Have I Ever"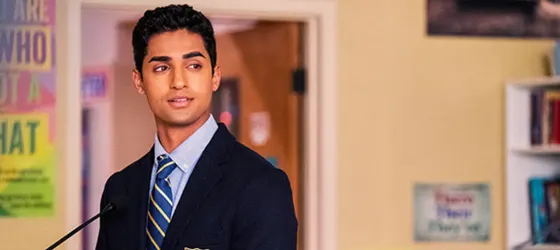 It was announced back in January that actor Anirudh Pisharody, whom you may know for his role as Ravi Panikkar on FOX's "9-1-1," had landed a recurring role in season 3 of "Never Have I Ever." So he plays Des, described as "an Indian-American teenager who is as smart as Devi but attends an elite private school."
A New Chapter In The Life Of Devi And Her Family
In an interview with Entertainment Tonight, Lang Fisher revealed that season 3 will delve deeper into Devi's family life.
"In terms of her family, I want to keep seeing her relationship with her mom grow and evolve and change," she said. "It'd be nice to see them kind of lean on each other a little more. We introduced her grandmother [Nirmala] this season, who is this amazing actress [Ranjita Chakravarty], and she just brought this whole other dimension and kind of filled a little bit of the void that Mohan left. I'd like to see the new dynamics of her family now."
In addition to all the exciting changes happening in her life, Devi is still trying to figure out how to cope with the loss of her late father.
Find Out What Happens To Fabiola In Season 3 (SPOILER)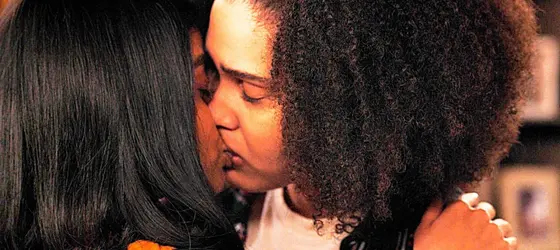 "There's so much that happens in season three with my character that they don't show in the trailer," Lee Rodriguez, who plays Fabiola, told Refinery29. "Fabiola is still the supportive friend, being there for everybody, but there's a lot of relationship stuff that she's struggling with — with her current partner. There's a cliffhanger at the end of episode two with Fabiola, [and] I'm really excited for people to see what Fabiola is going through."
While the second season of "Never Have I Ever" ended on a high note, with Fabiola and her girlfriend Eve confessing their love for each other, things will quickly turn sour in season 3. In the first episode of the season, Eve will move to South Korea to join her mother. Fabiola and Eve will try to have a long-distance relationship at first, but it won't work, and they will break up.
But don't worry, if I give you so many details, it's because Fabiola won't be single for long (just keep reading).
The Main Actors Are Back For The New Season
You can expect to see most of the show's main cast return for Season 3 of "Never Have I Ever." This, of course, includes the main character Devi Vishwakumar, played by Maitreyi Ramakrishnan, as well as her two best friends Fabiola Torres and Eleanor Wong, played by Lee Rodriguez and Ramona Young, respectively.
The rest of the cast included:
Darren Barnet as Paxton Hall-Yoshida
Jaren Lewison as Ben Gross
Poorna Jagannathan as Nalini Vishwakumar
Richa Moorjani as Kamala
John McEnroe as himself
Benjamin Norris as Trent Harrison
Sendhil Ramamurthy as Mohan Vishwakumar
Anirudh Pisharody as Des
Alli Albrecht as Phoebe Hayward
Season 2 newcomer Megan Suri will also be back as Aneesa, who will get very close to Fabiola. They will end up together for a while, but then break up because they prefer to stay friends.
Watch The Season 3 Trailer
You can watch the trailer for season 3 of "Never Have I Ever" below:
Watch "Never I Have Ever" Season 3 On Netflix Now
As of August 12, 2022, all ten episodes of Season 3 are available to stream on Netflix.
Is "Never Have I Ever" Coming Back For Season 4?
YES! "Never Have I Ever" will return in 2023. The show has been officially renewed for a fourth season. But it will be the final season of the show.
I'm really looking forward to "Never Have I Ever" season 3. I loved the first two seasons, and I think the show is only getting better. The cast is great, and the writing is really clever. I can't wait to see what happens next for Fabiola. Overall, I think season 3 is shaping up to be another great season of "Never Have I Ever," what do you think?