After the postponement of the release was announced last year because of the accident of the director Paul Verhoeven (Elle, Basic Instinct) during the shooting, we didn't know when "Benedetta" would finally be released.
The Premiere Date
While in France, theaters are finally reopening their doors and festivals are preparing, it was announced that "Benedetta" will officially premiere at the Cannes International Film Festival, which will take place from July 6 to 17, 2021.
Release Dates
"Benedetta" will also be screened in the rest of France from July 9, 2021, in the Netherlands from October 7, 2021, and in Spain from October 29, 2021.
What if you don't live in Europe? More release dates should be announced soon and there is a good chance that the film will be available around the world. International distribution is being organized, but things are still slow with the pandemic.
What's The Story?
Based on the book "Immodest Acts: The Life Of A Lesbian Nun In Renaissance Italy" written by historian Judith C. Brown and inspired by true events, the film "Benedetta" tells the story of a lesbian nun who lived in a convent in Italy in the late 15th century.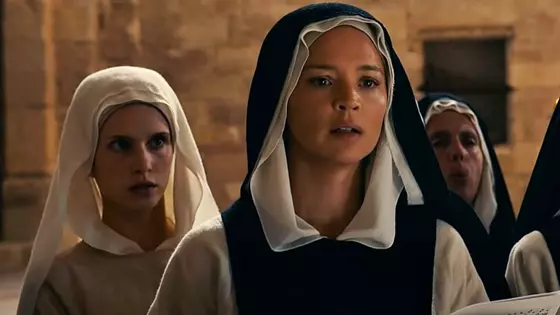 As the plague ravages the country, young Benedetta Carlini (Virginie Efira, Sibyl) joins the convent of Pescia in Tuscany as a novice.
Her arrival impacts the lives of the other nuns in the convent, as Benedetta is known from a young age to perform miracles.
But Sister Benedetta is also prone to religious and erotic visions. And her relationship with her assistant Sister Bartolomea (Daphne Patakia, Versailles) turns into a romantic love story within the convent.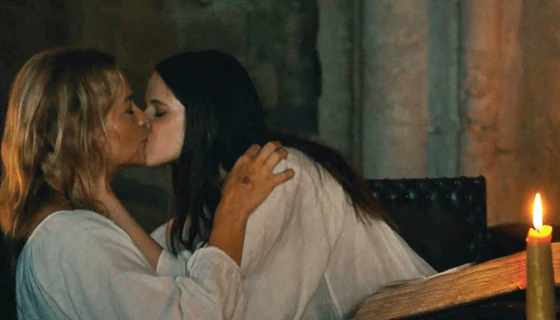 Unfortunately, this relationship will be discovered and judged blasphemous by the Church, and Sister Benedetta will be placed out of society.
Watch The Trailer Of "Benedetta
We find in "Benedetta" what has become the trademark of director Paul Verhoeven, namely a subtle mix between religion, erotica, and controversy that you can see in the trailer below: