Lesbian life in Tampa Bay, Florida as you've never seen it before!
Tampa Baes is the new lesbian reality show available now that was created by Haley Grable and her girlfriend Brianna Murphy. They wanted to create a show that accurately reflected their own personal and professional lives as lesbians living in Florida.
What to expect from this new docuseries
Tampa Baes follows a preexisting group of twelve friends in their 20s-30s as they navigate relationships and careers.
Tampa Baes will air eight unscripted episodes. The show features plenty of dating, rivalries, friendships, love stories, and a lot of drama.
"Each person is at a pivotal moment in their lives," co-executive producer Paul O'Malley said. "Whether it's relationship stuff — getting married, getting engaged — or what it's like being young and trying to find yourselves."

"I'm part of the community, and just hearing some of the ways the girls talk about how they came out was very different from when I came out," O'Malley added. "I think people will see themselves in some of these girls ... some people still haven't been come out to family members."
The producers respond to concerns about diversity
Tampa Beas executive producers Melissa Bidwell and Paul O'Malley addressed concerns about diversity in an interview with the Tampa Bay Times.
They said they wanted to capture the authentic voice of an existing group of friends.
"We tried to incorporate as much as we could of their friends that would fit into the time frame of filming," Melissa Bidwell said.
"Not every show in the history of TV can nail it all," O'Malley added. "We always strive for that, but ultimately we're working with a preexisting group of friends that we feel are very diverse and bring a lot to the table and that are authentically themselves."

He continues: "We're really proud of the diversity of producers, editors, PAs ... people who are editing stories that they identify with. So there are a lot of things behind the camera that we're really proud of that people don't know about."
However, this does not mean that there is no diversity in the cast as it includes several biracial women. For example, some are Iranian and Native American, and their rich cultures will be discussed in the show.
"We're really proud of these girls that were willing to kind of open up about their backgrounds and how they feel on top of being a lesbian, a woman of color," O'Malley said.
Meet the Tampa Baes cast!
The cast of "Tampa Baes" includes twelve women who all identify as lesbians. These ladies are Haley Grable, Brianna Murphy, Ali Myers, Cuppie Bragg, Marissa Gialousis, Sarah "Mack" McKenzie, Nelly Ramirez, Olivia Mullins, Jordan Whitley, Summer Mitchell, Shiva Pishdad, and Melanie Posner.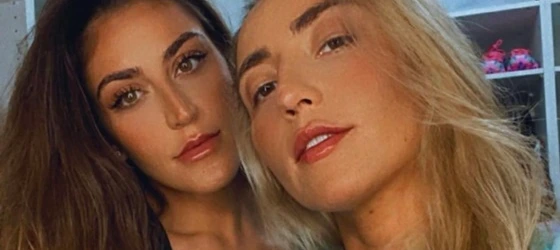 Haley Grable and Brianna Murphy
After being rejected by her family at 18, Haley Grable moved to Tampa, where she met her girlfriend Brianna Murphy. Haley and Brianna, both 29, are two entrepreneurs. They are the ones who came up with the idea for this lesbian reality show.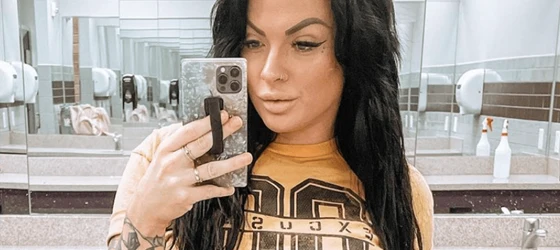 Cuppie Bragg
Cuppie Bragg, 26, is studying as a nurse practitioner to be a future job traveling nurse. She's also an entrepreneur who has launched her own fitness program, Cupfit.
Marissa Gialousis and Summer Mitchell
Marissa Gialousis, 31, and Summer Mitchell, 29, have been a couple for four years. Marissa is of Greek origin. She works as a registered nurse and is part of an anti-COVID unit. Summer is from Jacksonville and recently moved to Tampa to be with Marissa.
Nelly Ramirez and Ali Myers
Nelly Ramirez, 24, and Ali Myers, 29, are also a couple. Nelly is a professional makeup artist who has been working in health and beauty with roots in the Dominican Republic. Ali is from Houston, Texas, and moved to Tampa Bay to join Nelly. She works in sales and marketing for a real estate company.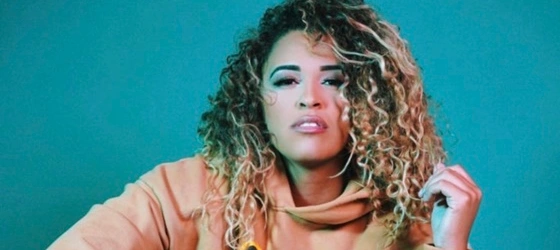 Sarah "Mack" McKenzie
Sarah "Mack" McKenzie, 27, is an avid art lover, supporting local musicians and artists. Ladies, beware-- she's looking for love!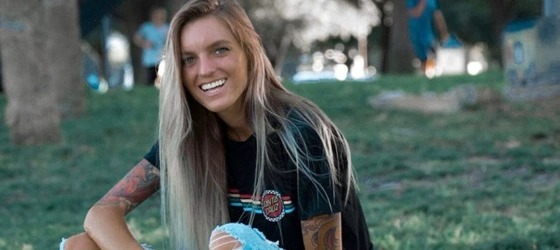 Olivia Mullins
Olivia Mullins, 24, has been working as a bartender at The Handy Liquor Bar for the last few years, and she loves it.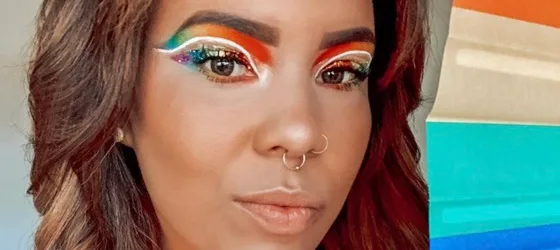 Jordan Whitley
Jordan Whitley, 27, is aspiring to be a job traveling nurse. She is also a racism advocate who strongly supports that Black Lives Matter after struggling so much with discrimination.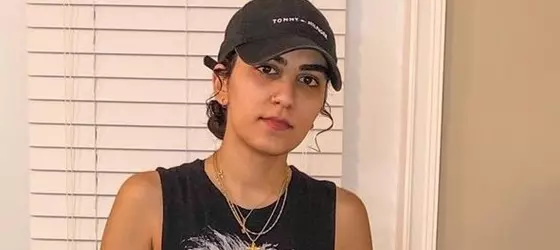 Shiva Pishdad
Shiva Pishdad is a 27-year-old Iranian woman raised in Tampa. She's a business analyst.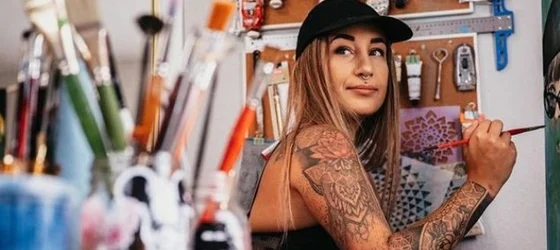 Melanie Posner
Melanie Posner, 28, is a fine artist and muralist who creates custom murals, logos, signs, paintings for brands and firms.
Watch the trailer
Check out the trailer for Tampa Baes!
Watch Tampa Baes Season 1 on Amazon Prime Video
The first season of this new lesbian reality show is available on Prime Video since November 5, 2021. Here's the link to watch it: primevideo.com/detail/Tampa-Baes