As you can already guess, this upcoming season of "The Legend Of Vox Machina" is sure to be thrilling and filled with entertainment. The storylines promised by the new season offer much potential, with familiar, beloved characters—many of whom are LGBTQ+—coming back and a battle against a horde of dragons. Let's explore together the captivating journey that awaits us in "The Legend Of Vox Machina" season 2.
"The Legend Of Vox Machina"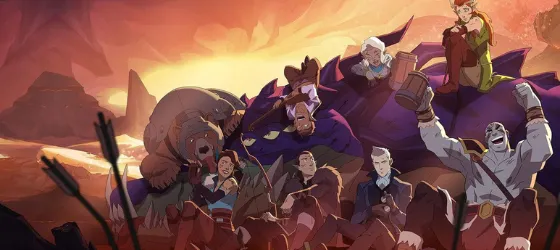 "The Legend of Vox Machina" is an exhilarating adventure that offers its fans an incredibly unique and enriching entertainment experience. This adaptation of the acclaimed streaming show Critical Role features unlikely adventurers wielding magical powers, ready to tackle all the perils of the fantastical lands they explore. Creator Chris Prynoski and showrunner Brandon Auman take us on this grand quest through an imaginary world filled with plenty of humor and a cheerful atmosphere.
Revisiting "The Legend Of Vox Machina" Season One
Reviewing The Key Storylines From Season 1
The start of the first season of "The Legend Of Vox Machina" was truly remarkable: the rag-tag team of unlikely heroes took down a dragon, earning them the biggest roar of approval from King Tal'Dorei. But their adventure didn't end there. Vox Machina's brave-hearted heroes ventured further than anyone thought possible. Lord and Lady Briarwood had stolen Whitestone, the ancestral land of one of their own - so they rose up to lead a rebellion. They gave everything they had. The heroes stood their ground against the Briarwoods in an epic challenge, wielding weapons and magic to foil their schemes and liberate Whitestone - making sure their names were carved into legend forever. Season 1 ended with a thrilling and mysterious atmosphere as a horde of dragons descended on the royal palace. An uneasy tension filled the air, leaving behind feelings of uncertainty and fear.
The last episode also left many questions unanswered, but thankfully, season 2 is here to provide all the answers you've been eagerly awaiting.
Relive Key Moments From Season 1
Before jumping into season 2, why not take a moment to watch what was offered in season 1?
What To Expect From "The Legend Of Vox Machina" Season Two?
Revelations About Season 2
The second season of "The Legend of Vox Machina" promises an epic challenge. A horde of dragons known as the Chroma Conclave is menacing Tal'Dorei, and it will be up to the heroes of Vox Machina to put an end to it. They will set off on a dangerous mission with an uncertain destiny.
The Synopsis Of Season 2
"After saving the realm from evil and destruction at the hands of the most terrifying power couple in Exandria, Vox Machina is faced with saving the world once again – this time, from a sinister group of dragons known as the Chroma Conclave."
Find Out What's In Store Before Anyone Else Knows
Vox Machina fans, your wait is over! Season 2 is almost here, and the trailer below will give you a sneak peek at what's in store.
Season 2 promises a journey that is even darker and more thrilling than before, yet no less rewarding. The adventures awaiting our heroes are exciting, and the quests ahead of them are arduous but exhilarating. As they travel on this frightening journey, our heroes will have to draw on their resources to overcome obstacles. In addition, they will have to gain knowledge from the forces of darkness along the way to ultimately triumph.
Meet The Characters Of "The Legend Of Vox Machina" Season 2
Most Of The Original Cast Is Coming Back For Season 2!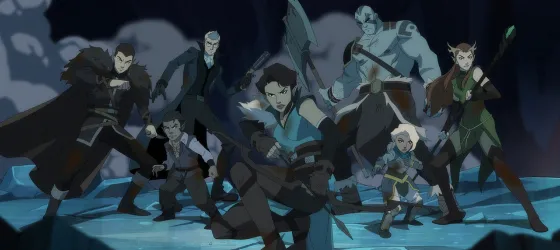 You'll be thrilled to find out that the original cast of characters is coming back for season 2 of "The Legend Of Vox Machina."
Main Characters Returning For Season 2
Taliesin Jaffe as Percival "Percy" de Rolo
Ashley Johnson as Pike Trickfoot
Marisha Ray as Keyleth
Travis Willingham as Grog Strongjaw
Matthew Mercer (the DM of Critical Role) as various roles like Sylas Briarwood
Main LGBTQ+ Characters Returning For Season 2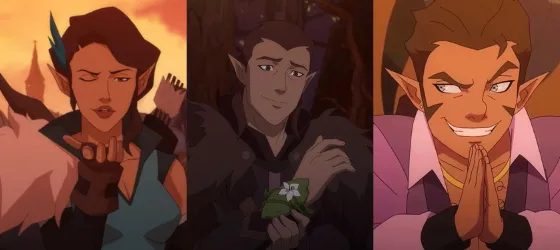 Laura Bailey as Vex'ahlia
Liam O'Brien as Vax'ildan
Sam Riegel as Scanlan Shorthalt
LGBTQ+ Guest Stars Returning For Season 2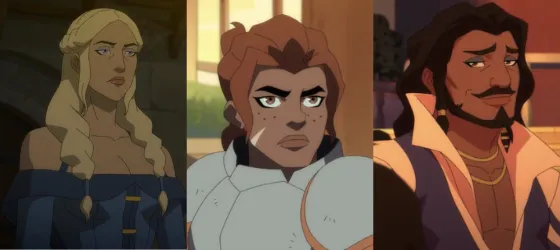 Also, know that some of your favorite voice actors, like openly bisexual actress Stephanie Beatriz, Indira Varma, and Sunil Malhotra, have reprised their roles in the first episode of season 2. Thus:
Indira Varma will reprise the role of Lady Allura Vysoren
Stephanie Beatriz will reprise the role of Lady Kima of Vord
Sunil Malhotra will reprise the role of Shaun Gilmore
Other Characters Returning For Season 2
Esme Creed-Miles will be back as Cassandra
Khary Payton will be back as Sovereign Uriel Tal'Dorei
Gina Torres will be back as Keeper Yennen
Kelly Hu will be back as Anna Ripley
Eugene Byrd will be back as Captain Jarett
Cree Summer will be back as Raishan
New Characters In Season 2
Season 2 also features an impressive roster of brand-new voice cast members, including:
Will Friedle as Kashaw
Alanna Ubach as Osyra
Lance Reddick as King Thordak, the King of the dragons
Troy Baker as Syldor
Ralph Ineson as Kevdak
Ike Amadi as Earthbreaker Groon
Tony Plata as Kamaljori
Abubakar Salim as Zanror
Robbie Daymond as Cerkonos
Fred Tatasciore as Korrin
Janet Varney as Vilya
Meet The New LGBTQ+ Character Of Season 2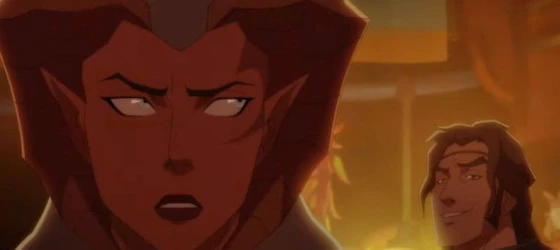 We will also be introduced to an exciting brand-new LGBTQ+ character, Zahra Hydris. Played by Mary Elizabeth McGlynn, Zahra is pansexual and in a relationship with Karshaw (Will Friedle), but she also finds Vex'ahlia (Laura Bailey) captivating.
Watch Season 2 On January 20th, Streaming On Amazon Prime Video!
"The Legend of Vox Machina" season 2 will kick off on Amazon Prime Video on January 20th, 2023, and finish on February 10th. Here's the link to Prime Video: primevideo.com/detail/Legend-of-Vox-Machina.
Alert! Amazon Renews "The Legend Of Vox Machina" For Season 3!
If you have been eagerly anticipating the news that season 3 of "The Legend of Vox Machina" was going to become a reality, I have some great news for you! Amazon has officially confirmed that the show will be returning for a third season! Keep an eye out for more information on "The Legend of Vox Machina" season 3!
Get Ready For A Hilarious Season Of Adventures!
"The Legend of Vox Machina" season 2 is set to be a hilarious romp packed with mysteries and surprises. The characters will need to tackle unexpected obstacles as they uncover their personal stories and the ones of the world around them. In addition, the Chroma Conclave will change the entire universe. Added faces with their own motivations and backstories will join the fray, causing opposing forces or unlikely alliances to emerge. Fans won't want to miss this suspenseful season!